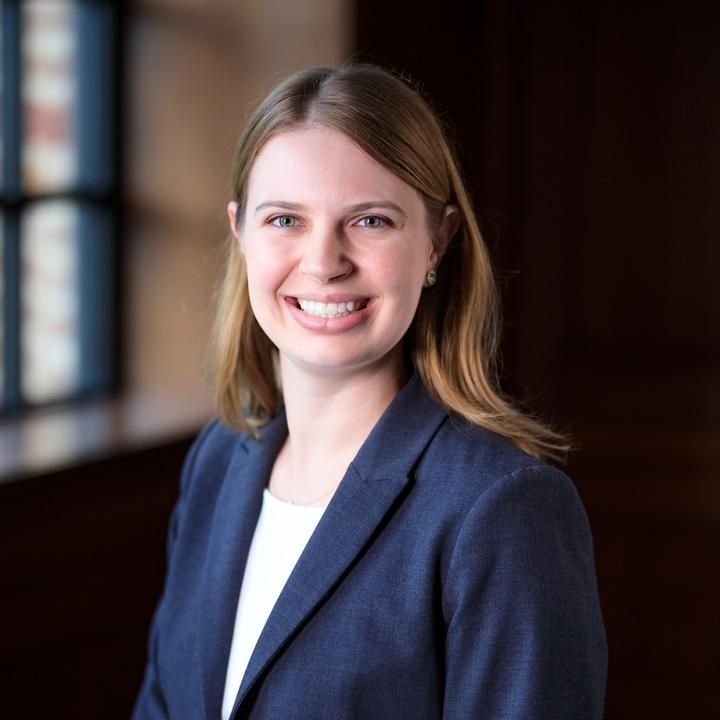 Hometown: Houston
Home State: Texas
Home Country: United States

Undergraduate Institution: Texas A&M University
Undergraduate Degree and Major (and minor, if applicable): Bachelor of Business Administration - Management
Minor - Psychology
Pre-MBA Industry: Higher Education
Pre-MBA Company: Rice University
Pre-MBA Title: Assistant Director of Recruiting
Desired industry post-MBA: Open
Desired job function post-MBA: Marketing

Degree Concentrations:
Student Organization Membership:
Golf Club
Rice Business Student Association for Full Time
Marketing Association
Rice Business Women's Organization
Technology Association
Forte
Rice Business Student Association for Full Time (First-Year Rep)
What has been the most surprising part of your Rice MBA experience?
I was surprised by the number of opportunities, events, and activities we have access to as MBAs! I wish I had more time to take advantage of everything that is offered. The Rice MBA program is perfect for those who want to be involved and learn inside and outside of the classroom.
What has been your favorite thing about your MBA experience so far?
The MBA experience has pushed me to develop a growth mindset. I am constantly growing and developing into a better version of me. I have learned so much from my professors, my classmates, the career advisors, and the Doerr Institute for New Leaders. I am thankful for the support that surrounds me throughout this transformative, challenging, and exciting journey.
What do you love most about Houston?
It is the 4th largest city and one of the most diverse cities, so there is always something to do! Even though I am a native Houstonian, there is still a lot of Houston that I need to explore. I love trying new restaurants, attending festivals and events, walking around the parks, learning at the museums, going to the Houston rodeo in February, exploring different neighborhoods, and trying even more new restaurants. The food scene is definitely something to highlight!
What is one piece of advice you would share with a prospective student – one sentence?
Do your research, trust yourself, and remember to take a deep breath!