Learn About Our Executive MBA Curriculum
Strong leaders never stop learning. Our Rice Business Executive MBA (EMBA) program takes you out of your day-to-day, gets you thinking differently and prepares you to be the leader you are meant to be.
With our STEM certified curriculum, you'll learn through the case method and integrated experiential experiences, enrich your critical thinking skills, make connections with your peers and bolster your leadership style. Open and intensify your perspective through relationships with faculty who have deep expertise in their fields and classmates from all different industries and backgrounds.
At Rice Business, we value our small size and close community, both in and out of the classroom. Consider this 22-month journey with the Rice Executive MBA program as the beginning of a much longer relationship and an open door to transform your career.
Review our EMBA course descriptions to get an idea of what your day could look like. Check out our sample academic calendar for a more in-depth look at the curriculum schedule. Please note dates are subject to change.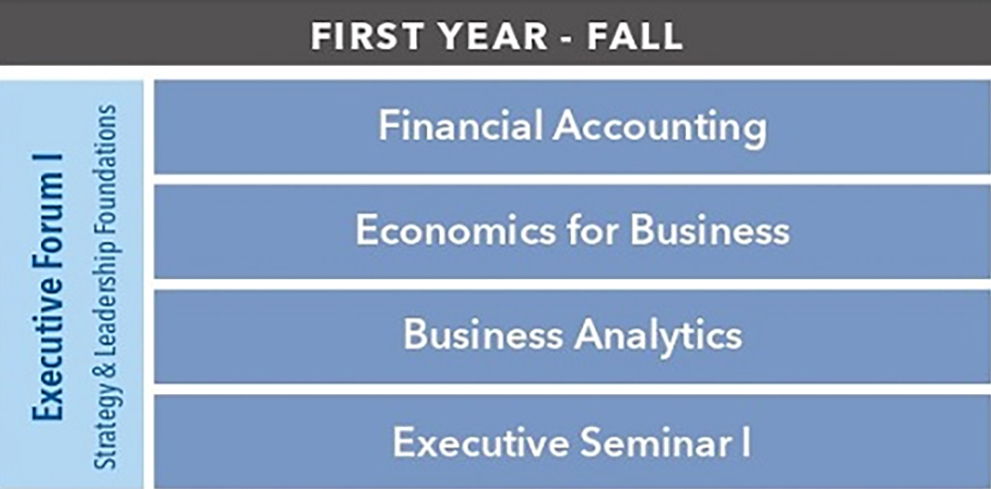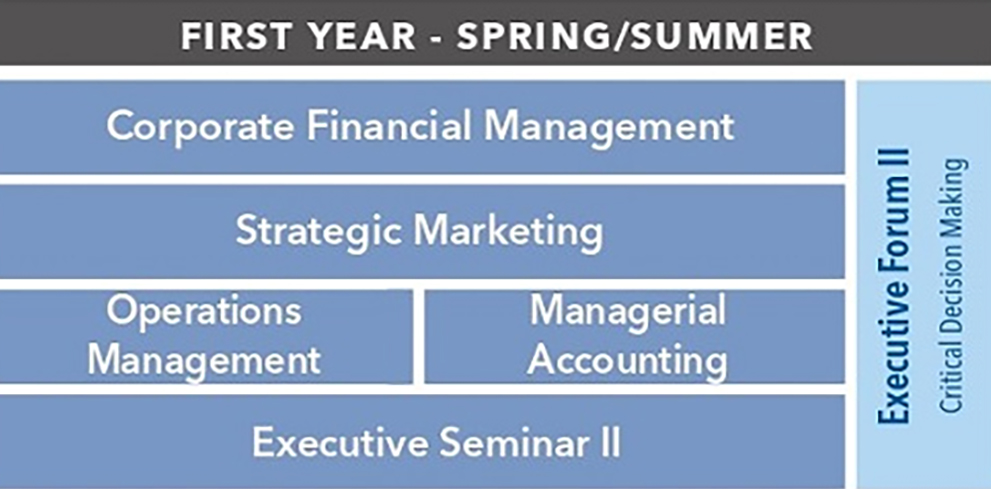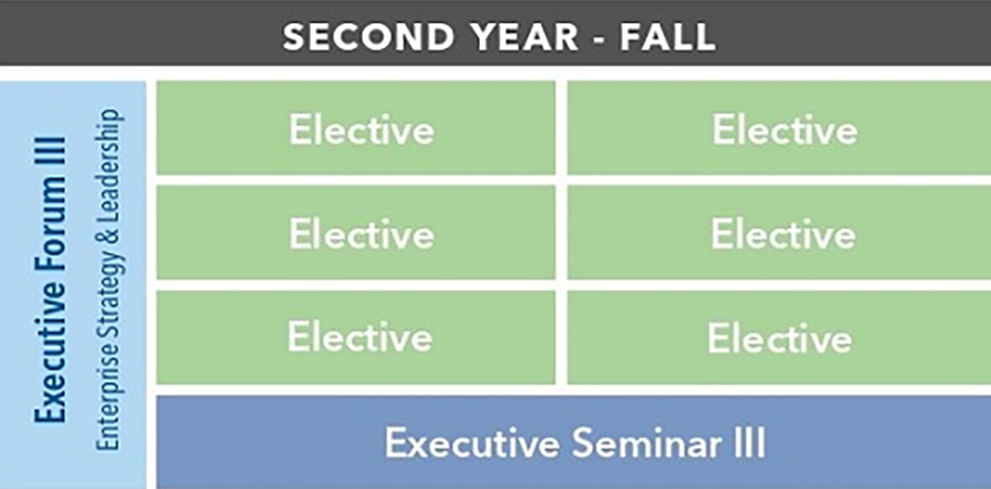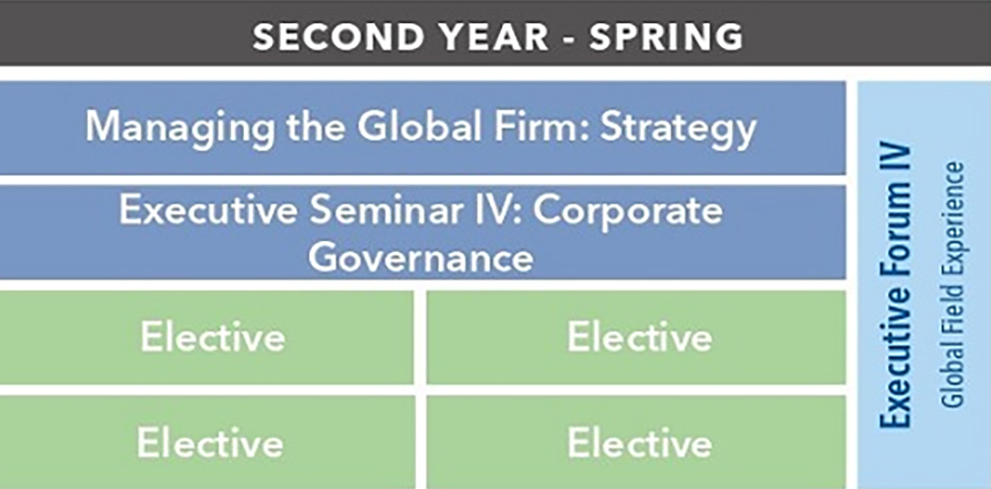 Curriculum is subject to change
Key Components of the Rice EMBA
The Rice Executive MBA program is the perfect fit – a world-class institution right here in the city of Houston.

Ernest Mayfield

Commander, 138th Fighter Wing Detachment 1, Executive MBA '18
Additional Opportunities
A healthcare specialization track is offered as an enhancement to your degree. This healthcare track is aimed at healthcare professionals working full time who are seeking to advance themselves in the industry.

The healthcare courses are offered year round and supplement regular electives.

Executives can earn an MBA at Rice Business by attending classes just two weekends a month, with the option of a residency to stay near campus.

Rice Business is proud to offer a travel subsidy for students commuting to Houston for the MBA for Professionals and Executive MBA (EMBA) programs. This subsidy includes the hotel portion of a student's stay for class weekends. Hotel accommodations are provided by The Westin Medical Center, located near campus:

The Westin Medical Center
1709 Dryden Road
Houston, TX 77030
Main Phone: (713) 730-2404

Please note that the Weekend Residency Program fee is not included in the MBA tuition. The fee for the program is $1,750/semester, which is added as a line item on a student's tuition bill each semester.

What is/is not covered by the Weekend Residency program?

Rice Business covers payment for:

Room/tax for class weekends

MBAP program: Friday and Saturday nights
EMBA program: Thursday, Friday and Saturday nights

Room/tax for non-weekend programming

MBAP program: Immersions
EMBA program: Non-Residency Executive Forums

Rice Business does not cover payment for:

Parking
Incidentals (e.g. mini-bar tabs, late night meals at the hotel, room service, etc.)
Airfare or transportation

For more information regarding the Weekend Residency program, please contact the Rice MBA Recruiting & Admissions Office at 713-348-4918 or ricemba@rice.edu.
Have a Question?
Manager of MBA Recruiting, Working Professional Programs