Your Support Makes A Difference
Giving to Rice Business has a ripple effect that extends far beyond McNair Hall. Your gift directly helps the school develop leaders, generate knowledge, and grow the value of your Rice Business degree.
The Rice Business Fund
Your dedication enables us to make significant progress in creating innovative programs, ensuring an unmatched student experience, and expanding alumni engagement worldwide.
The Rice Business Fund supports the school's greatest needs and brings the dean's mission and vision to life. The following are areas where you may direct your gift:
Rice Business Fund (area of greatest need)
The William M. Arnold Fund for the Geopolitics of Energy
International MBA Student Scholarship Fund
McNair Hall Technology
Entrepreneurship (Lilie)
Rice Business Alumni Programs
Black and Latino Student Initiatives
Military Scholars Program
Master of Accounting
Crownover Scholars Program
Rice Business Professional and Executive MBA Scholarship Fund
Health Care Internship Fund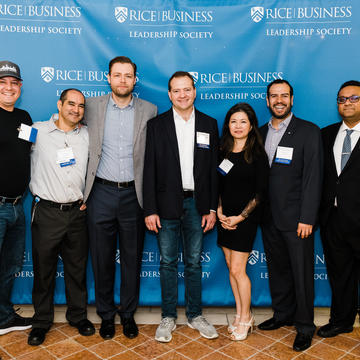 The Rice Business Leadership Society
The Rice Business Leadership Society is the Jones School's leadership-level annual giving circle. Members of the society give $2,500-$50,000 or more to the school annually. This support is the foundation upon which Rice Business thrives.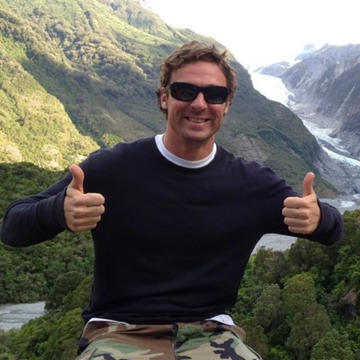 Sonnenberg Scholars Program
Friends of Alex Sonnenberg conceptualized the Sonnenberg Scholars Program to honor Alex's memory and build a lasting legacy. The scholarship will support exceptional students through the MBA program at Rice Business. We rely on the generosity of donors like you to help support this important mission.
Rice Business Fund Giving
Raised to the fund in FY20
People in Rice Business Leadership Society
Maximize Your Impact
Maximize the impact of your gift by utilizing your company's corporate matching program. You may be able to double or even triple the amount of your contribution. To learn more about corporate match opportunities, contact your Human Resources office or enter your employer's name in our Matching Gift form.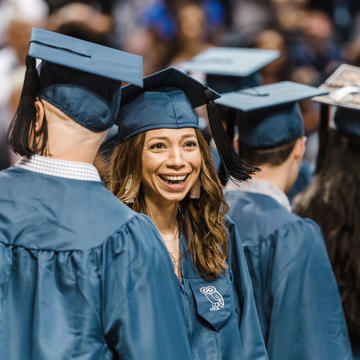 Provide a Scholarship
Rice Business has the opportunity to educate the world's next generation of business leaders. Your support of student scholarships ensures we are able to attract the best and brightest students, regardless of financial status.
Your support makes a difference!