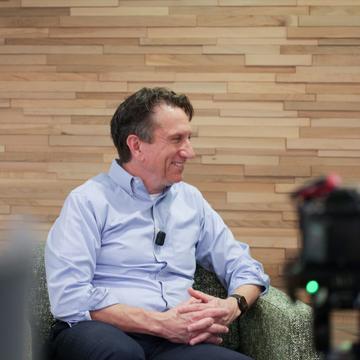 Check Out Our New Podcast Episode
Brad Burke, managing director of the Rice Alliance for Technology and Entrepreneurship, talks about how he helped transform the Rice Business Plan Competition into the world's biggest and richest student startup competition, his illustrious career spanning 22 years at Rice, and some of the most memorable competition winners.
Interested in Rice Business?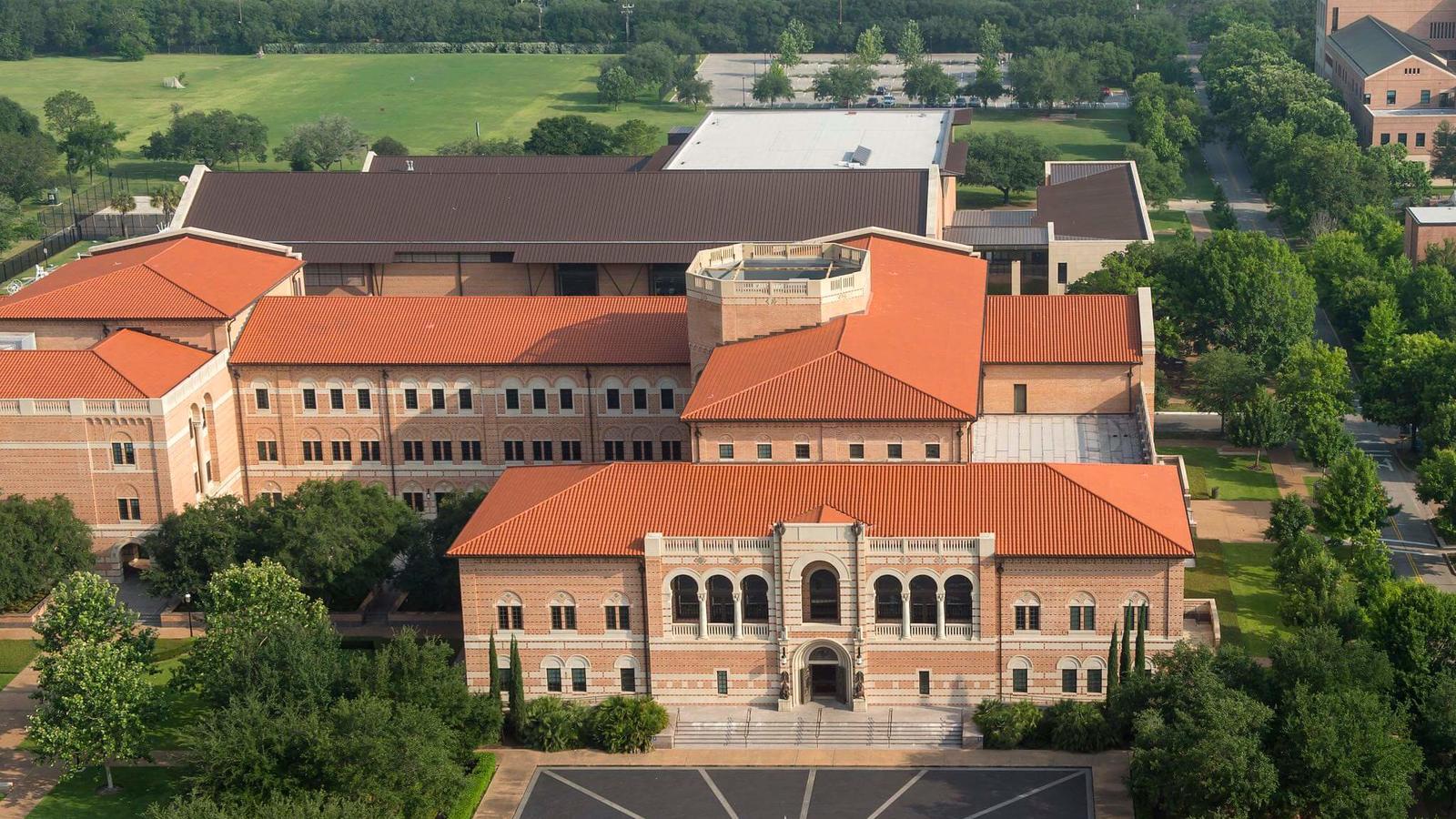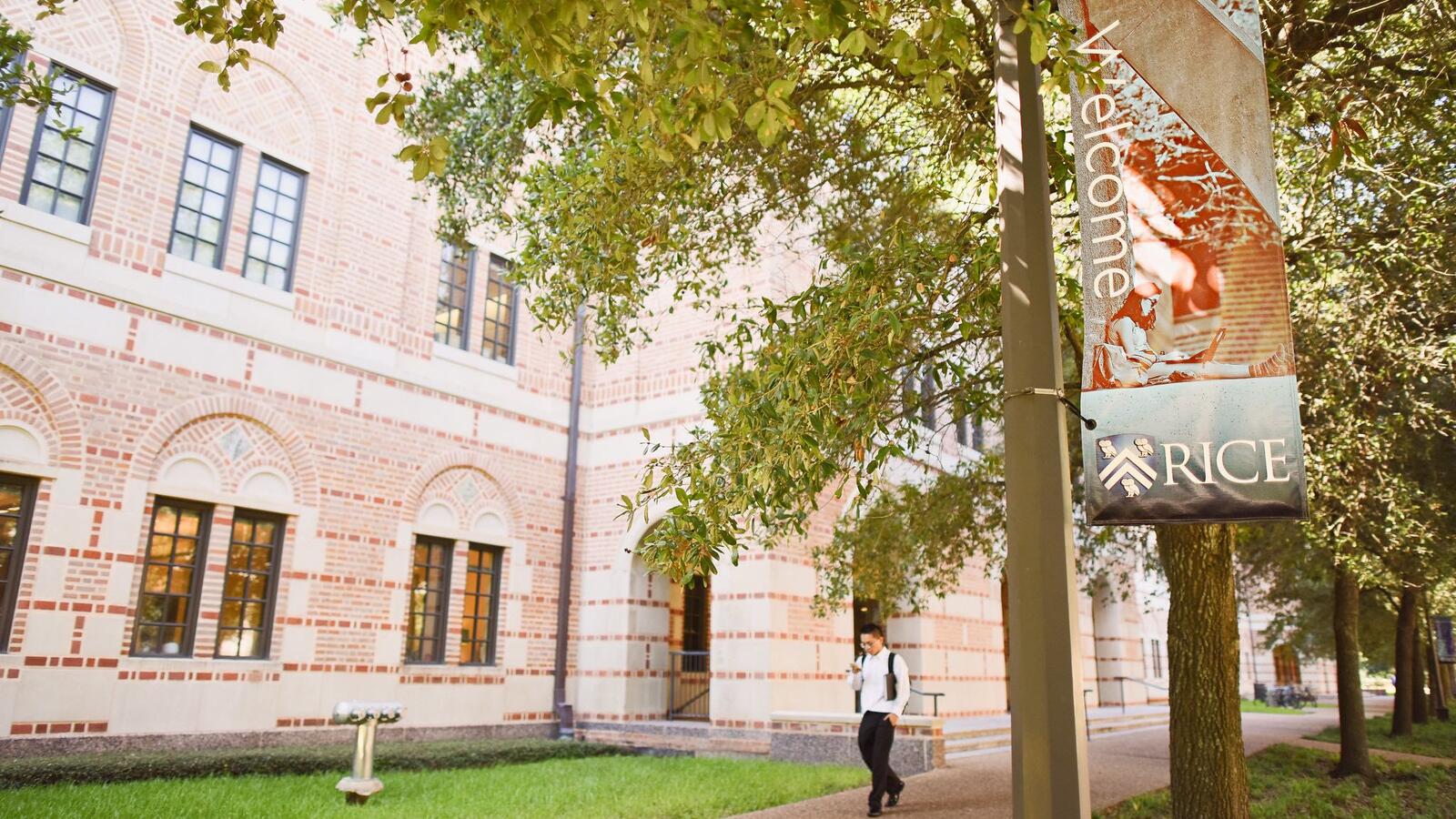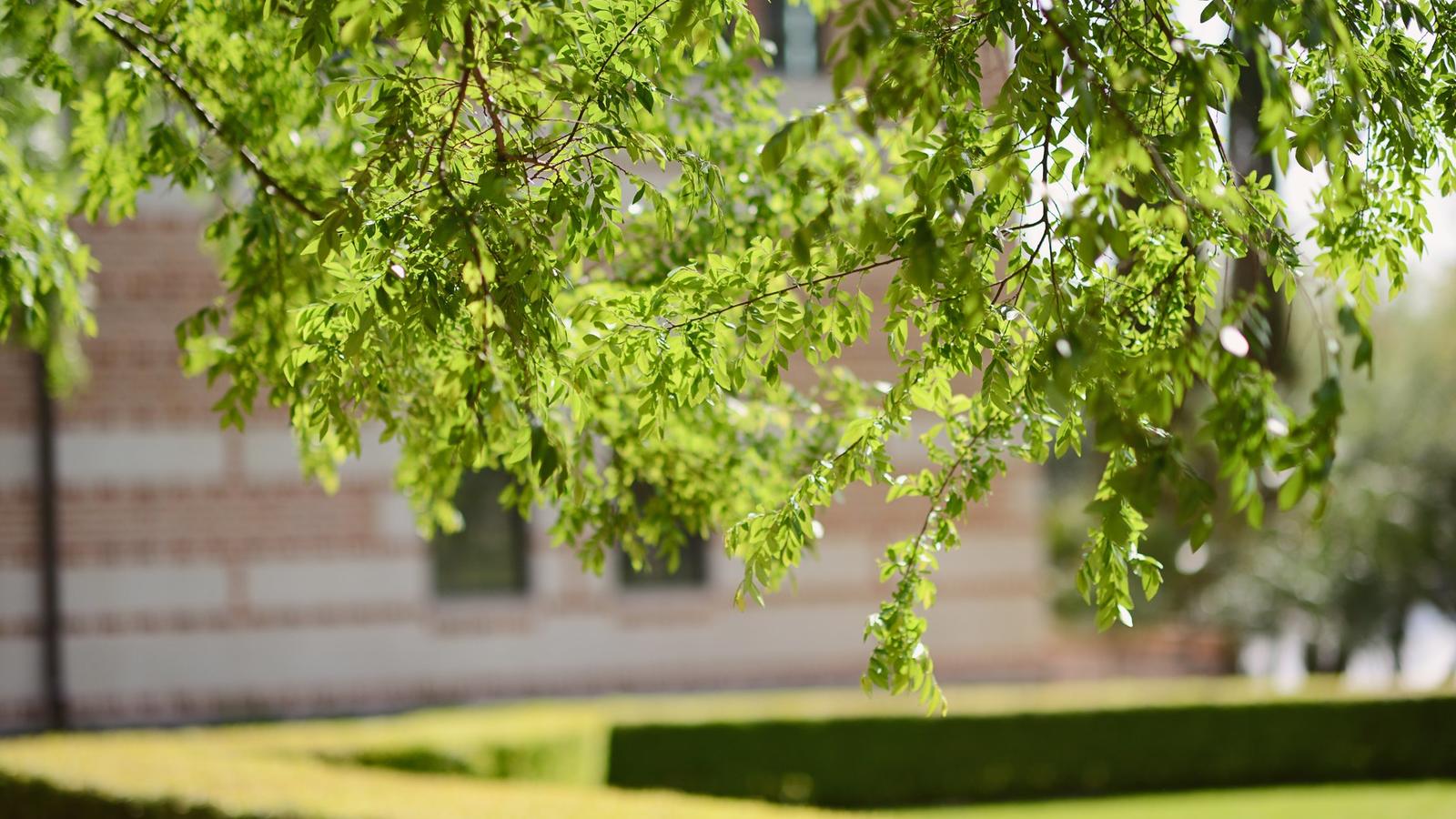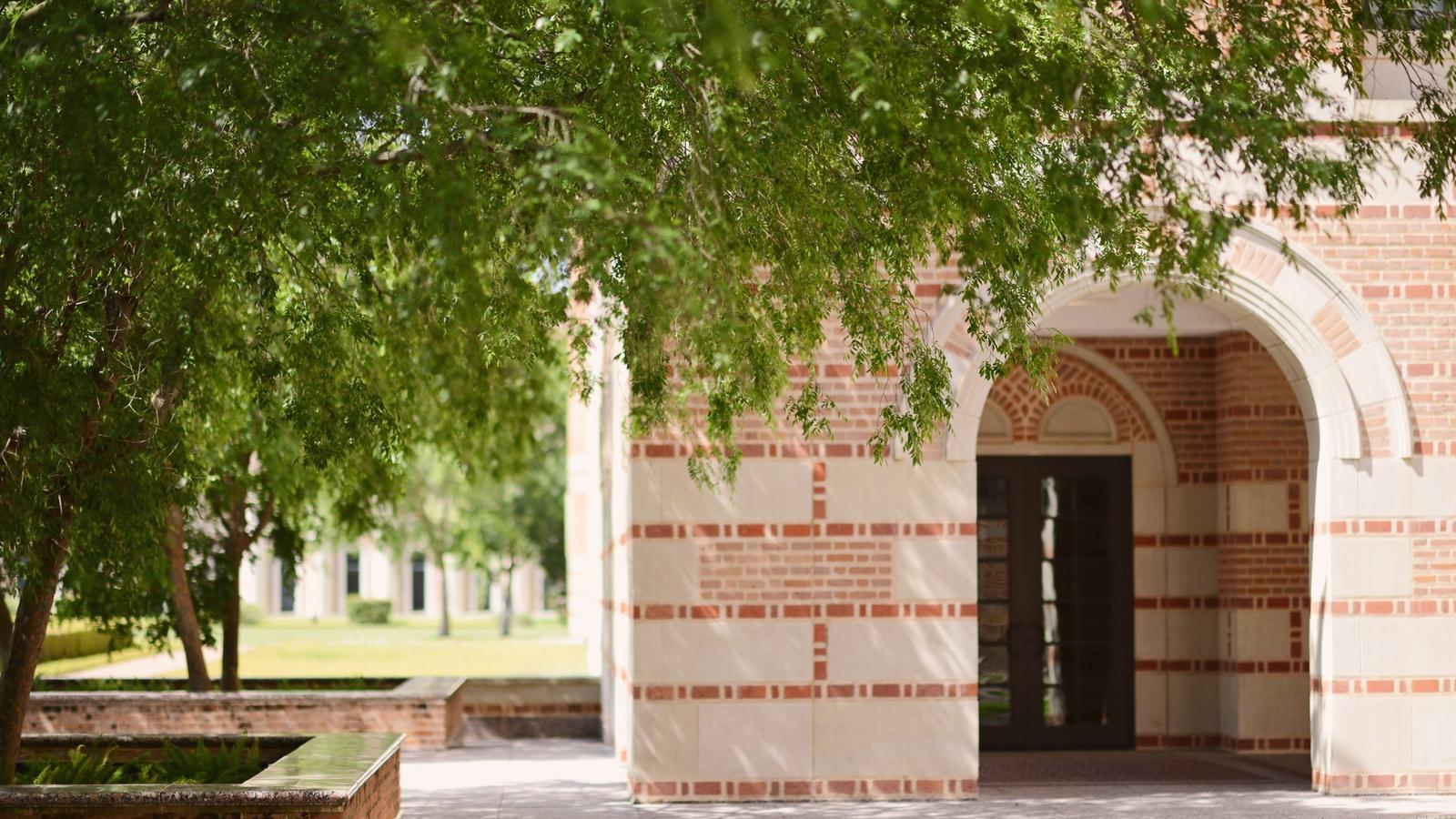 Explore Your Options
Find Your Program
MBA Programs
Master of Accounting
Ph.D. Programs
Undergraduate Programs
Executive Education
Explore Your Options
Find Your Program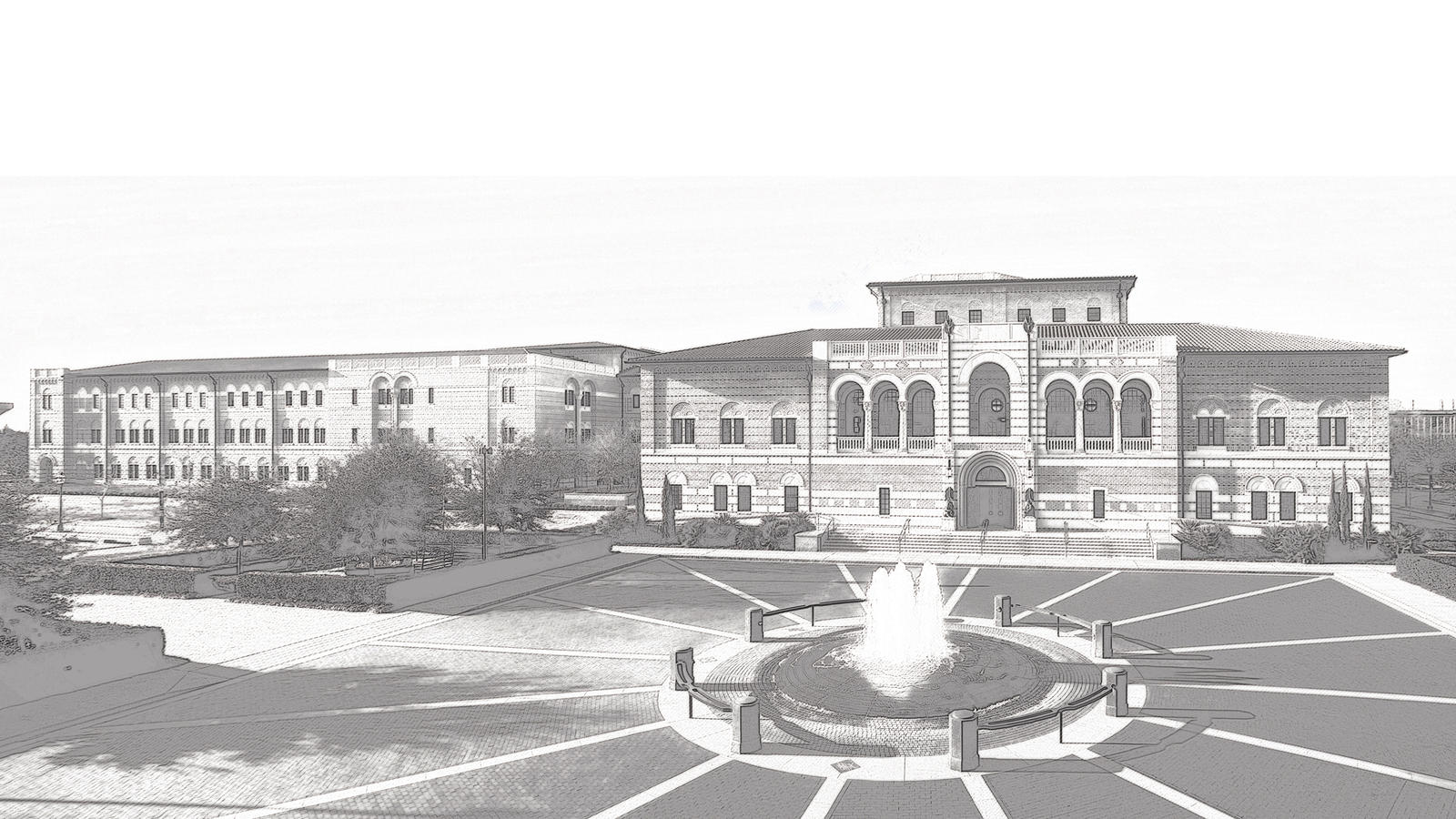 Intentionally Small. Verifiably Great.
Graduate Entrepreneurship Program
Princeton Review and Entrepreneur Magazine, 2020, 2021, 2022 & 2023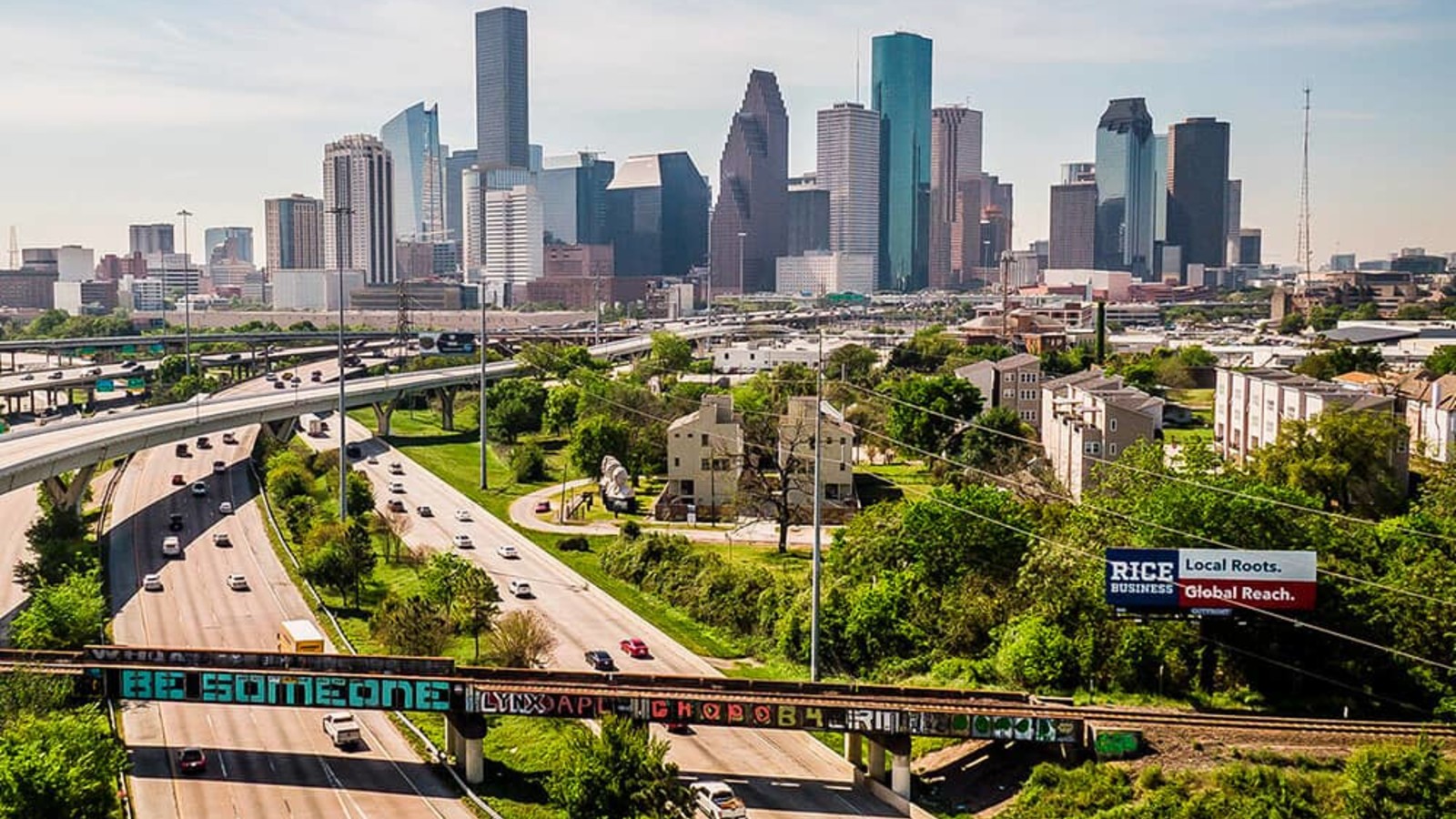 Only in Houston
Welcome to America's most diverse city. Home to newcomers from around the globe, there's no better place to live and launch. Think foodie heaven, off-the-grid culture, wildcatter innovation, sports, arts and 38,394 acres of parks.
Personally Speaking...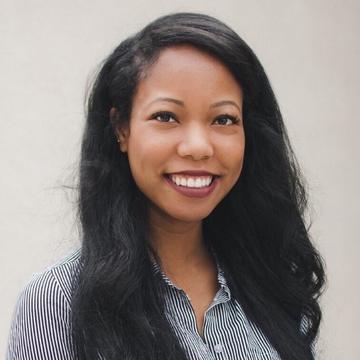 At Rice, I have been able to meet several folks who managed businesses outside of their "day jobs." I knew Rice is ranked #1 for its entrepreneurial program, but it was still so refreshing to meet people who share my same spirit of creating and innovating in business.
Lizzie Jones
Full-Time MBA '22
My classes have taught me so many new things. I have also made new friends that I will cherish well beyond the MBA.
Imran Majeed
Professional MBA '22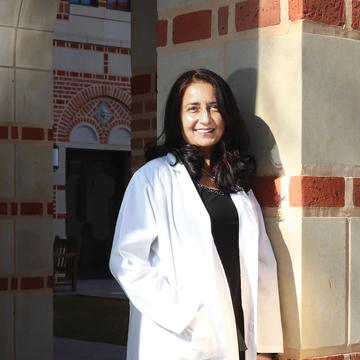 One of the things the MBA program has given me is confidence — the feeling that there's nothing I can't explore.
Keyuri Popat
Executive MBA '21
OWL HAVE YOU KNOW
Owl Have You Know is Rice Business' podcast created to share the experiences of alumni, faculty, students and other members of our business community – real stories of belonging, failing, rebounding and, ultimately, succeeding.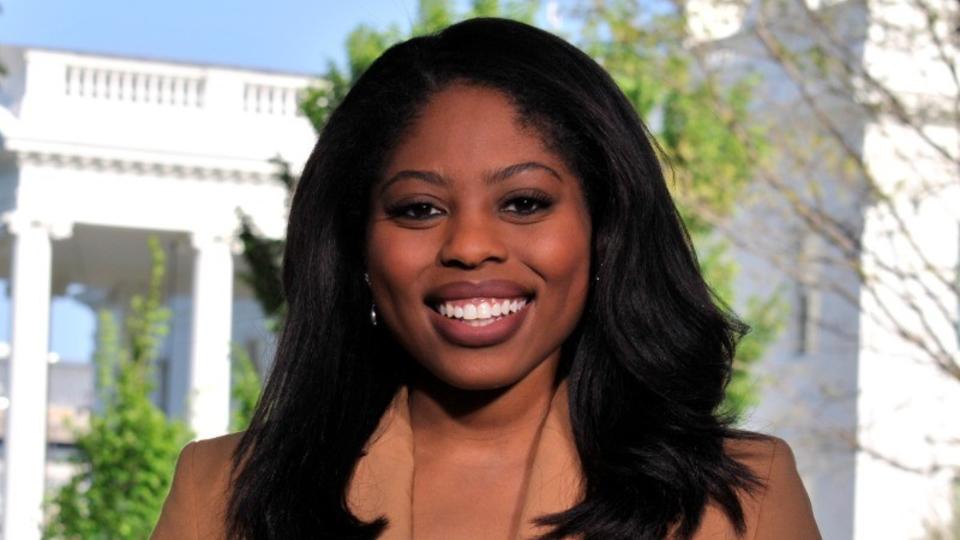 Flight Path
Host Maya Pomroy '22 turns the tables on White House correspondent Kalyn Norwood '22 and asks her about her unconventional path. Kalyn describes a day in the life of a White House correspondent and how Rice strengthened her understanding of her craft.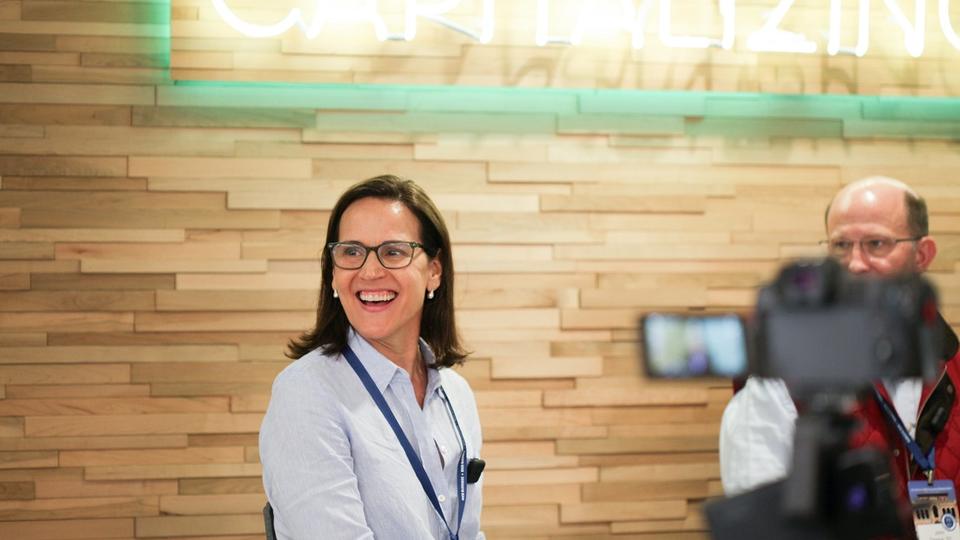 Flight Path
Tracy and John join host Maya Pomroy '22 to talk about their lives together, what brought them to Houston and to Rice, post-Partio Lamaze classes, and why they continue to give back to the Rice community.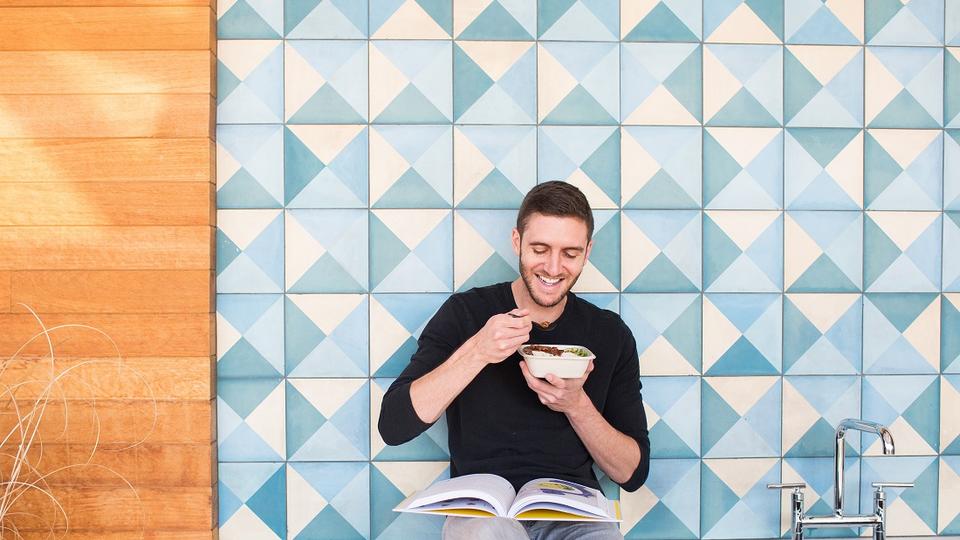 Pivot
Turner pivoted from finance and real estate to food technology. He talks about how he created a company to solve his frustrations with food delivery, vertical integration and how the food tech space has developed over the years and through the pandemic.
A Bold New Creation at Rice Business
Get an inside look as artist Kate Shepherd creates Rice Business' stunning new wall painting in luminous shades of red and grey, a hypnotic visual connection to the architecture of McNair Hall's octagonal atrium. The result, titled "Tricycle Red, Pelican Grey, etc., partial octagons," is a work of art equal in boldness to the students of Rice Business.
Image

Image
Rice Business Wisdom features faculty research applied in the classroom.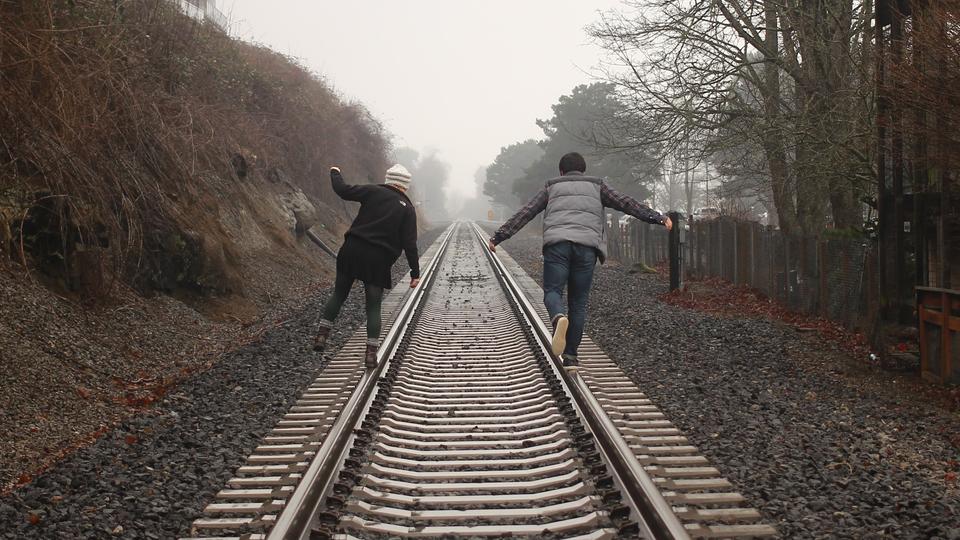 Marketing | Peer-Reviewed Research
Why you should know the varieties of customer engagement types
Based on research by Vikas Mittal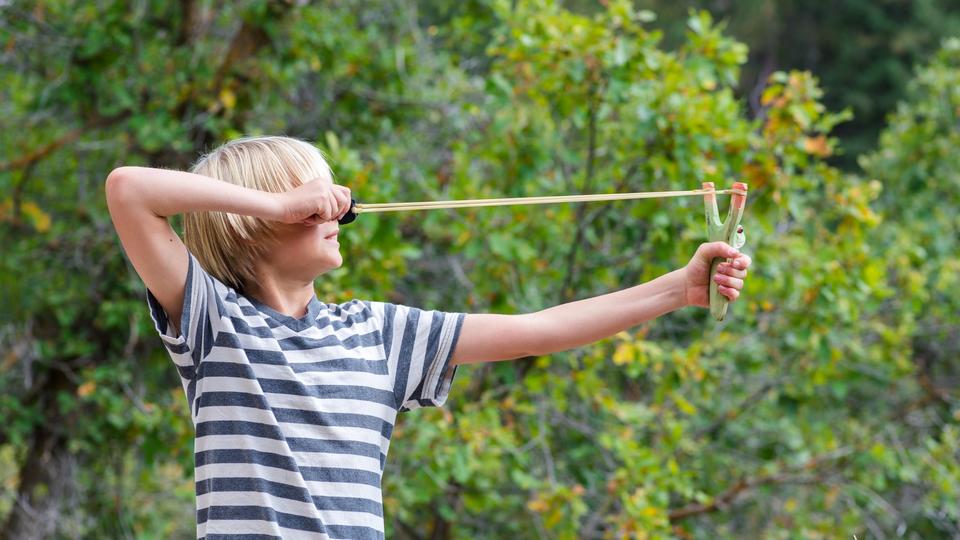 Marketing | Features
More effective marketing could convince the vaccine hesitant to change their ways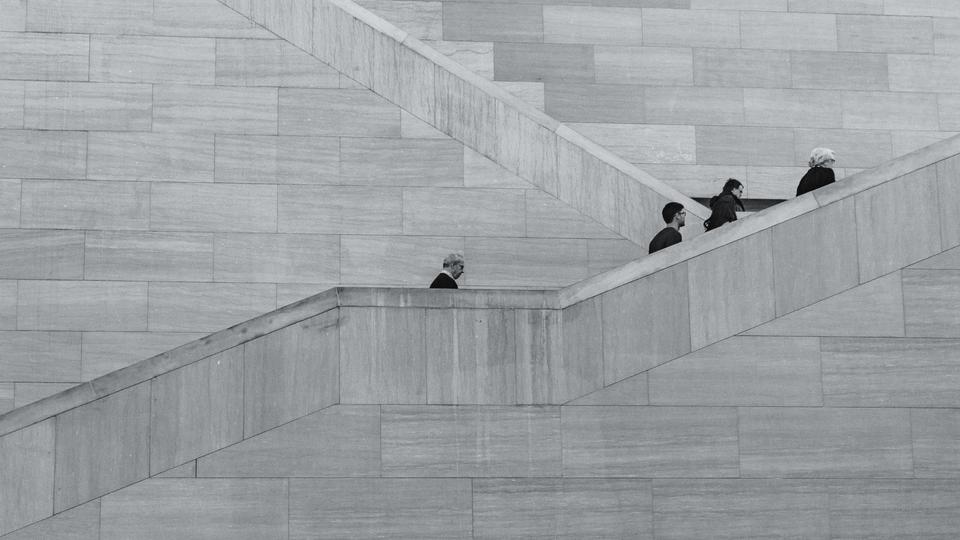 Organizational Behavior | Peer-Reviewed Research
Time to rethink social climbers
Based on research by Siyu Yu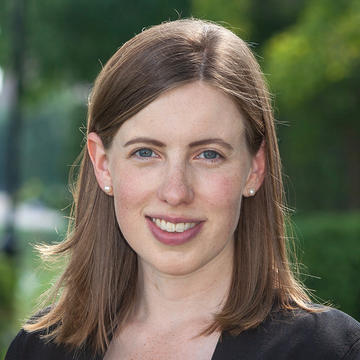 Stephanie Johnson
Assistant Professor of Finance
Real Estate Property Values
Our real estate faculty offer students a comprehensive understanding of the industry and guide them through the complex landscape of institutional real estate. Their award-winning research on topics like option pricing, fixed income and mortgage-backed securities has been published in top journals within the field and widely covered by prominent media outlets, including The Wall Street Journal, The Financial Times, The New York Times and The Economist.
News & Events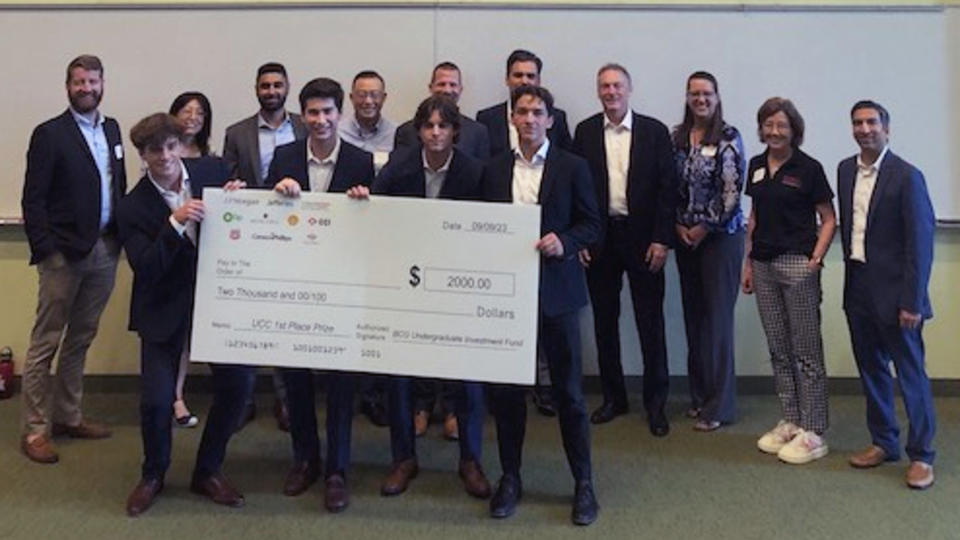 School Updates
Four Rice students took the top prize and $2,000 in cash at the University of Houston's Undergraduate Commodity Competition Sept. 9. The event allows undergraduate students from across the nation to demonstrate their proficiency in commodity knowledge and investment research and present to a panel of judges from top firms in Houston.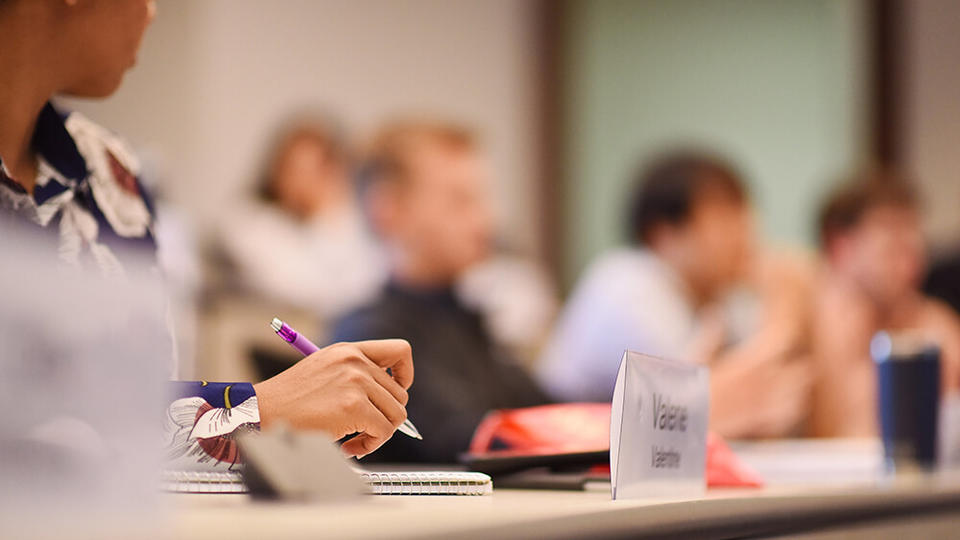 In The Media
Deciding to get your MBA is a major decision. Rice Business ranks highly on this list of business schools with the best Full-time MBA median starting salary to total out-of-state tuition from the Georgia Tech Scheller College of Business.