Career
Rice MAcc Opens Career Opportunities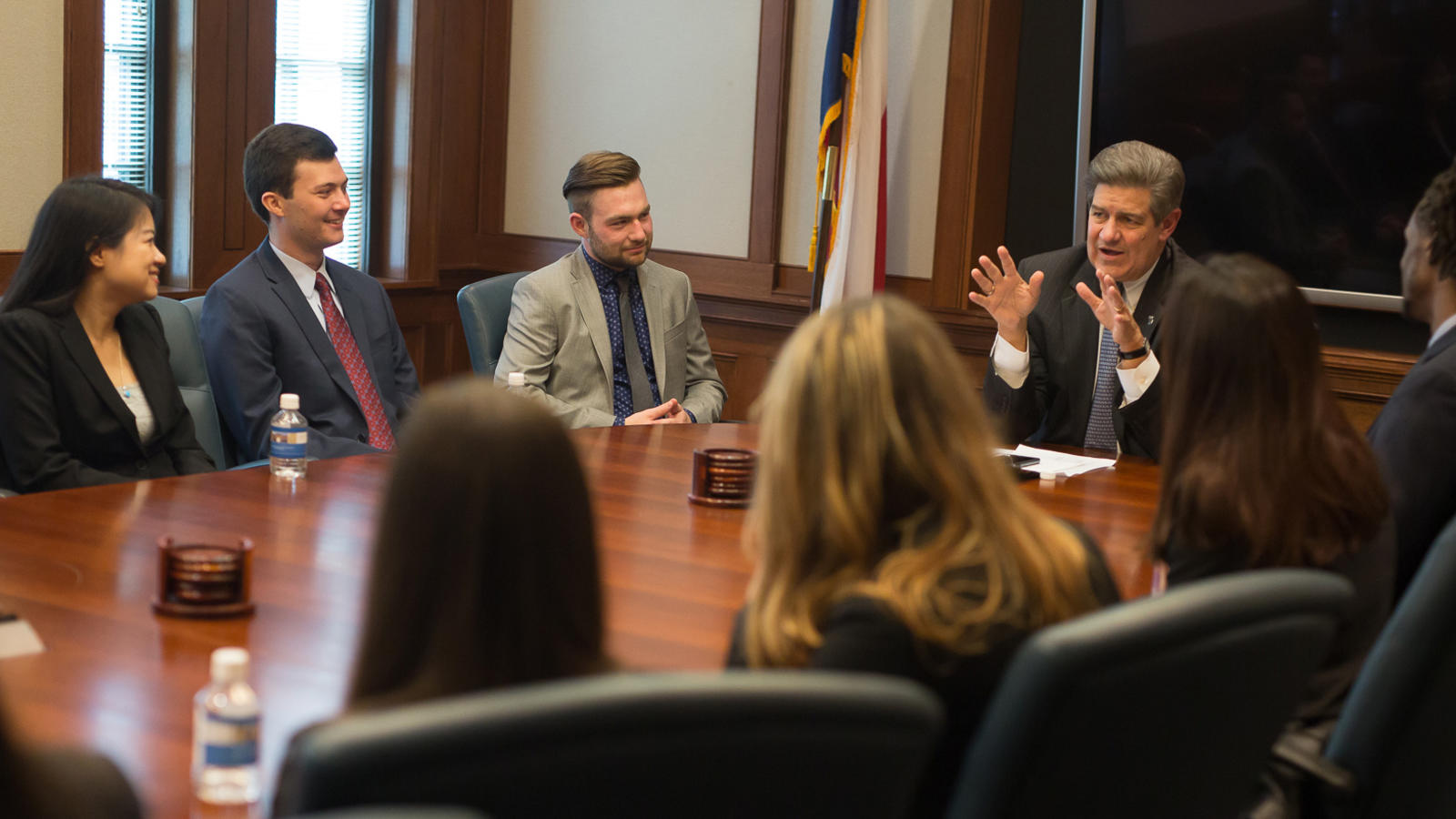 Be a Part of the Rice Master of Accounting (MAcc) Program
The world's financial markets are demanding greater corporate transparency and higher quality financial reporting. As a result, there is growing need for highly trained accounting professionals with critical thinking skills and integrity.
The Rice Master of Accounting (MAcc) program offers this training, opening the door to a strong starting salary, an accelerated timetable for professional advancement and the lifelong prestige of holding a CPA license. Come be a part of it!
Benefit From Personalized Career Counseling and Workshops
Before starting our program in the fall, each student completes an online career course to prepare for the job search process. Then, at the start of the fall semester, MAcc Director, Professor Ben Lansford meets individually with each incoming student to determine his or her job and career goals. Students tell us they deeply value this personalized care and attention. It's a key example of the value provided by our intentionally small program.
Interested in Rice Business?
Experience Rewarding Job Placement and Career Growth
Your Rice MAcc degree opens doors to an array of professional positions. Because accountants are in demand across all sectors of the economy, a Rice MAcc degree equips you to find an accounting career tailored to your professional passion. Rice MAcc students graduate with highly competitive skills, and we are proud of our strong relationships with firms and corporations eager to recruit our students. Most of our graduates take their initial jobs in one of the "Big Four" public accounting firms (Deloitte, EY, KPMG, and PwC), which are consistently ranked among the best places to work. Other graduates pursue corporate accounting, consulting, banking and not-for-profits. We're extremely proud of how well our students perform on the job market. Our students are recruited for full-time positions while still completing their studies, with a historical placement rate before graduation of nearly 100%. Check out our Class Profile and Student Profile pages to see where our students have started their careers.

The Rice MAcc can be your fast track to a fulfilling and lucrative career in business. In addition to immediate job opportunities, a Rice graduate degree offers excellent employment prospects throughout your career. Seasoned MAcc alumni now have job titles such as Audit Partner, CFO, CEO, Executive Vice President, and Head of Strategy and Planning, and Managing Partner.
Interested in learning more about our program or the career opportunities the Rice MAcc opens up? Email us at RiceMAcc@rice.edu.