At Rice Business, you'll make friends for life. Everything you need is close by, and everyone knows your name.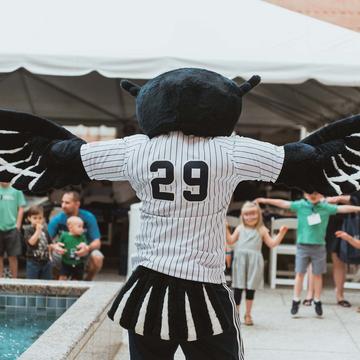 Time to Partio
The "partio," or party on the patio, is a venerated Rice Business tradition. Whether it's an international partio to celebrate the different cultures in our community or a family partio where you can introduce your littles and loved ones to your Rice Business family, partios are our favorite way to unwind and get to know each other better.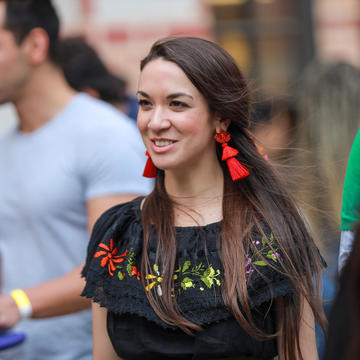 Diversity Matters
We call ourselves family, but we're all different. Different opinions. Different career goals. Different cultures and backgrounds. We're one of the most diverse communities of graduate business students in the U.S. and that's intentional, because diversity is at the heart of our collaborations and essential to our ethos. Diversity is more than numbers at Rice Business. It's friendships that span differences. It's what makes us feel at home.
Interested in Rice Business?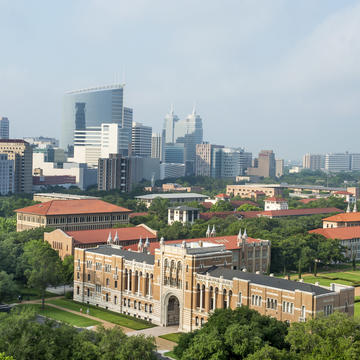 Best of Both Worlds
We offer the best of both worlds at Rice Business: A small, tight-knit student body contained within a single building that offers access to the facilities and grounds of the 300-acre Rice University campus. Rice Business students are encouraged to visit and use the university's library, student center, chapel, rec center, and coffee shops, as well as the Lilie Lab and the Turrell Skyspace.
Day in the Life
Matt Manriquez, a Full-Time MBA student, shows you a day in his life from an early-morning work out at the rec center to lunch with classmates, and a wind-down at a campus favorite, Willy's Pub!
Personally Speaking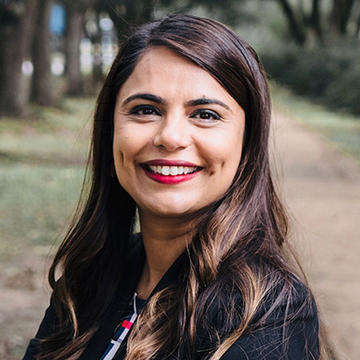 Rice gave me a strong foundation to build and propel my career. Rice provided me with a sound education and the confidence to work, build and grow some of the most iconic brands in the US.
Tanu Grewal
Full-Time MBA '05
Sitting on the benches on Partio Thursday evenings, chatting with people — teammates, professors, mentors — endless conversations on invaluable experiences, unforgettable moments of tears and laughter; It's all been impactful to my career and my life.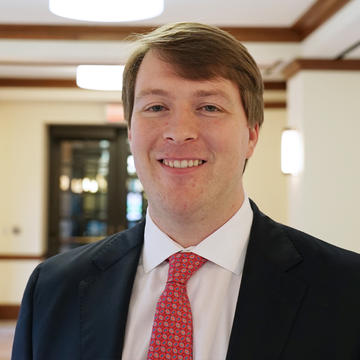 I really nailed down the fact I wanted to work in business and specifically sports one day. The way the Houston Astros were able to rally the city and inspire people after Hurricane Harvey was remarkable. I knew I wanted to be a part of that some way somehow and decided accounting was a great path to get there.
Sam Devaney
Master of Accounting '19
Getting Around
Click here for more information about housing, student life, the MBA experience, applying for your MBA or how to get around campus.