Top-Ranked Online MBA Program From Rice Business
You Belong Here
Rice Business is a small school with big ideas. MBA@Rice, our online MBA program, brings our tight-knit community and modern business education to professionals across the United States and around the world.
MBA@Rice has been ranked:
the No. 6 best online MBA in the United States by The Princeton Review 
the No. 9 best online MBA in the United States by U.S. News & World Report
the No. 6 best online MBA for veterans — and No. 1 in Texas — by U.S. News & World Report 
the No. 10 best online MBA in the United States by FORTUNE Education

 
These rankings showcase what we do best: empower aspiring leaders with advanced business competencies and personal support to pursue bold ideas and solve today's biggest challenges — no matter where they're living and working.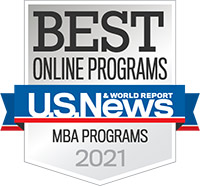 The program consists of 54 credits and can be completed online in 24 months.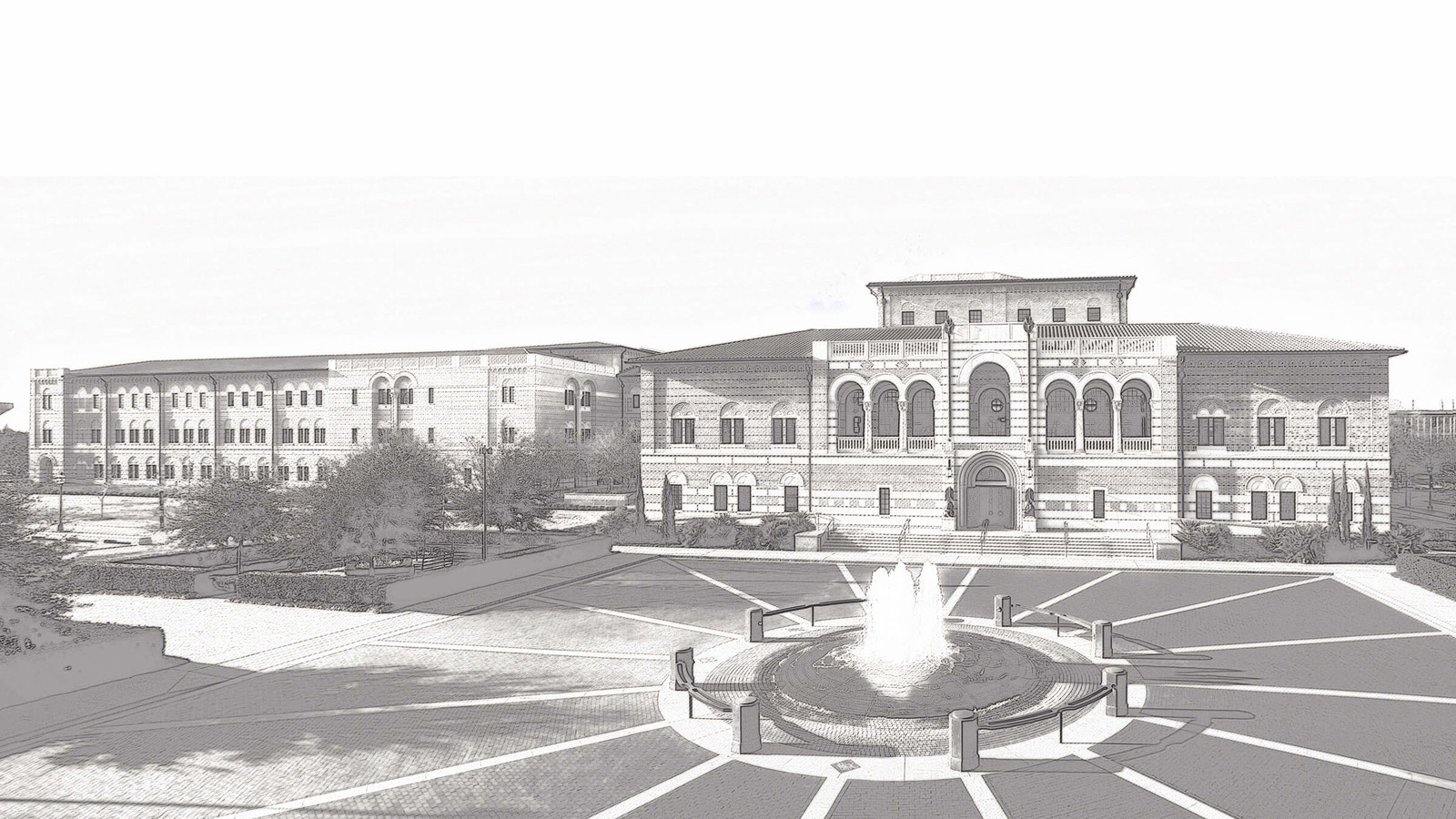 Intentionally Small. Verifiably Great.
U.S. News & World Report, 2021
U.S. News & World Report, 2021
Graduate Entrepreneurship Program
Princeton Review and Entrepreneur Magazine, 2020, 2021 & 2022
"Our rankings are a reflection of our commitment to excellence in teaching and serving our students. All courses at Rice Business are taught by a team of dedicated, nationally recognized faculty who integrate insights from their own rigorous, peer-reviewed research to help students thrive in today's business landscape."

Peter Rodriguez

Dean of Rice Business
You've got goals, and MBA@Rice is designed to help you reach them.
Here, you'll build the confidence to grow and take risks, backed by the support of best-in-class faculty and your fellow ambitious students. We challenge you to embrace your entrepreneurial spirit, boldly pursue innovation to solve complex business problems, elevate your career and create value for your organization.
Bring Your Bold
Build the core skill set and accomplished network you need to nourish your creative ideas and advance your career. Join us. 
Average work experience: 7 years
Program length: 2 years
Class schedule: Monday through Thursday
Location: Online with occasional Rice Residential events on-campus
Your degree: Master of Business Administration
Why Earn a Rice MBA Online?
We're living in extraordinary times. An increasingly complex world calls for a learning experience that works for everyone — from busy professionals, to multitasking parents to military members — while still serving up a top-notch Rice education.
With Rice, business is personal. Designed using extensive research on how online MBA students learn best, our purpose-built digital campus creates a collaborative space to advance your education and connect with accomplished business leaders from around the world.
Here's what you can expect from our online MBA program:
Your Horizons, Broadened: Residentials and Global Field Experiences (GFE)
Connect with peers, faculty and mentors in person during learning experiences hosted on our campus and in locations around the world. You'll participate in simulations, immersions, seminars, intersessions and study abroad opportunities to develop and practice new hands-on skills.
On-Campus vs. Online MBA Modality
With MBA@Rice, you get the same MBA degree along with the diverse community and quality curriculum you expect from Rice Business. Here's how online and traditional classes compare.
What stays the same?
What's different with the online MBA?

Much of the application process
Our commitment to diversity, equity and inclusion
Our cohort selectivity
Class offerings and credit hours to graduate
Opportunities for students to participate in on-campus organizations
Our professors, grading system and office hours
Alumni status
Your Rice diploma

Smaller cohorts
Quarterly intakes, giving you the opportunity to start the program when it makes sense for you
The online platform, which delivers the Rice Business curriculum wherever you are in the world
Your Rice Business Network is Waiting
If you're ready to take the next step in your business career, reach out today.  
The Online MBA Curriculum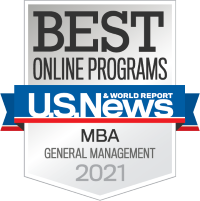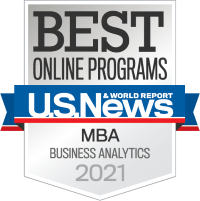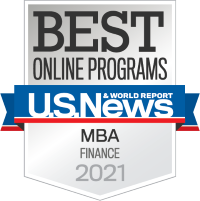 The MBA from Rice Business empowers you to act on big ideas and tackle complex challenges — giving you the tools to elevate your career, create value across your organization, and meet the demands of today and tomorrow.

Our highly customizable curriculum will help develop your understanding of essential business principles such as financial accounting, business analytics, marketing strategy, leadership and finance. You'll then learn to apply these larger concepts throughout an organization as you hone your skills with your choice of electives.
Electives and Career-Path Focus Areas
With 13.5 elective credits, you've got the flexibility to make the MBA program your own.
You can choose electives that align with your specific interests, go with a general management approach or select from one of seven career or industry focus areas:
Corporate Strategy

Corporate Finance

Investment Management

Marketing

Entrepreneurship

Energy

Healthcare
Choosing a career-path focus area is entirely optional. It's a way to customize your academic experience and include career-focused or industry-focused courses in your overall elective portfolio, if you wish. All career-path focus area courses are suggested, and there are no additional credit requirements or degree-binding commitments.
Explore the curriculum and course structure
Rice Business Faculty: Accomplished. Attentive. Invested.
Recognized for their achievements in teaching, research and practice, Rice Business faculty members consistently publish groundbreaking business insights while remaining invested in your success, working with students one-on-one to help them explore their own big ideas.
Learn more about individual leadership and faculty members below or at Rice Business Wisdom, our online ideas magazine that features clear, quick translations of faculty research that will change the way you think.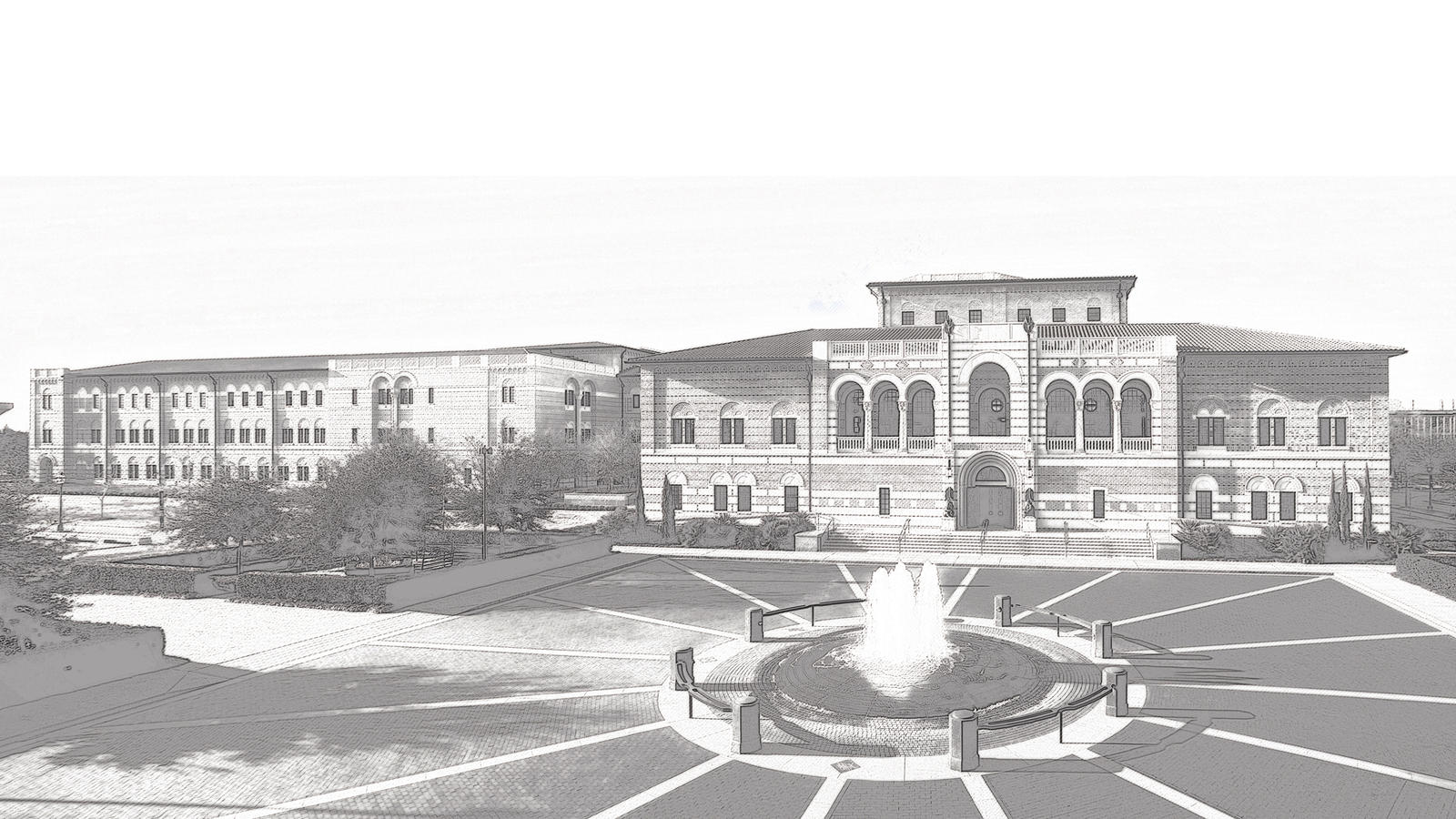 The Rice Business Alumni Community
At Rice Business, we are proud of our alumni and their accomplishments across almost every major industry. As an MBA@Rice student, you will have access to our global alumni community, who regularly connect with current students looking for advice, mentorship or professional opportunities.
Make Connections. Transform Your Career. 
Learn how the online MBA can open doors for you throughout your career. 
Admissions
Are you ready to bring your bold?
Applications to the online MBA program are accepted on a rolling basis, and we evaluate your candidacy based on a variety of elements in addition to your test scores and work experience. This includes your essays, virtual interview, leadership roles, community involvement and career progression.
Learn more about MBA@Rice admissions requirements and deadlines.
GMAT/GRE and Admissions Requirements
To help our admissions team evaluate your fit for our program and your potential as a business leader, GMAT or GRE scores may be required as one element of the application process.
We recognize and respect that our applicants bring different levels of skills and experience. GMAT and GRE Waivers are available for professionals with seven or more years of relevant work experience or who can demonstrate a high level of quantitative and analytical knowledge. Learn more about GMAT and GRE waiver eligibility.
We also encourage applicants to consider the Executive Assessment exam as an alternative to the GMAT or GRE. This exam requires less of a time commitment and weighs your business school readiness as of today, eliminating the need for extensive preparation.
MBA for Military Service Members and Veterans
We honor the service of our military students and value the perspective they bring to our MBA classroom. 
If you are an active-duty service member, veteran, or military spouse or family member, you may be eligible for benefits that can help make your MBA more affordable. MBA@Rice is ranked the No. 6 online MBA for veterans — and No. 1 in Texas — by U.S. News & World Report.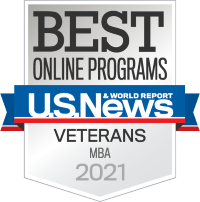 Based on your individual eligibility, the Post-9/11 GI Bill and the Yellow Ribbon Program are two options to consider.  Learn more about the military benefits you can access with Rice's online MBA.
The new online MBA program at Rice allows me to learn while living abroad in Asia with my family. I couldn't do it otherwise.

Victoria Russ Hwa Hopkins

MBA@Rice '20
MBA@Rice Global Field Experience
All MBA@Rice students have the opportunity to participate in a global experience as part of their curriculum. Within their two-year degree program, they have many options to travel abroad through electives, seminars and independent studies. These will allow online students to come together as a cohort, spending time together abroad, and working in teams to complete projects with local students, companies and non-profits.
Take the Next Step
Request information about the MBA@Rice today to lead change in business tomorrow. 
Start Your MBA@Rice Application