Diversity, Equity and Inclusion
We Believe Diverse Groups Make the Best Decisions
Rice Business provides a rich learning environment to consider and appreciate different perspectives.
Following the recommendations of our Task Force on Racial Equity and Social Justice, we are pleased to announce that Professor Connie Porter has been named senior associate dean of our expanded office of Diversity, Equity and Inclusion, reporting to me. She joins Lina Bell who serves as the director of DEI. Adding to the DEI leadership team strengthens our ability to further these efforts in the school and broaden our engagement with the community.

Dean Peter Rodriguez
Our Mission
Houston, one of the most vibrant and culturally rich U.S. cities, is also its most diverse; it is a forerunner to what America will look like in the future. This mindset informs our commitment to preparing all of our students for business leadership in an increasingly global and inclusive world.

Specifically, we want to create a rich learning environment that allows our students to consider and appreciate a multitude of perspectives that lead to enhanced decision making. The collective energy generated from lively discussions, robust viewpoints and shared understanding makes the business school such a dynamic place!
The Office of Diversity, Equity  and Inclusion is responsible for leading the school's focus on creating forums for positive conversation and collaboration among all members of our student body, faculty and staff. Together, we foster a culture that not only values differences, but also leverages them as sources of strength and innovation—on campus, and in the business world.
Our Partnerships
Our commitment to supporting all of our students is exemplified by our strategic partnerships with local and national affinity organizations. We have long-standing relationships with the National Association of Women MBAs, the National Black MBA Association and Prospanica (formerly the National Society of Hispanic MBAs).
In addition, we partner with organizations to provide opportunities through scholarship, events and programs for women and underrepresented minority student populations through initiatives such as our recent designation as the 19th member school of the Consortium as well as the FORTÉ Foundation, Management Leadership for Tomorrow, Reaching Out MBA and the PhD Project.
Working collaboratively with our partners to provide a wealth of wide-ranging co-curricular opportunities that enhance the academic experience for our students is a priority. Recent activity highlights include:
2016 Management Leaders of Tomorrow (MLT) Summer Prep Session: Approximately 300 MLT fellows, coaches and admission officers gathered to focus on essential skills pertinent to applying to business schools
2017 Pink Petro HERWORLD Energy Forum Conference: An innovative and inclusive learning event that addressed new frontiers in the energy industry where business, workforce, innovation and geo-policy intersect.
2018 – Consortium OP – Rice Business welcomed the first cohort of 14 Consortium fellows. The fellows attended OP, the Consortium flagship corporate recruiting event, in which they interviewed with companies such as Accenture, Barclays, Citi, Credit Suisse, Dell, Facebook, Google, Johnsons & Johnson, Proctor & Gamble, and Starbucks.
2019 - Implemented the inaugural Legacy Brunch for Alumni – a joint effort between the Diversity and Admission offices during the annual Prospective Student Diversity Preview and D&I Conference weekend.
2020 (upcoming) - 20th anniversary of the Women in Leadership Conference – campus leaders continue the tradition of championing successes and meeting challenges in business at this day-long conference which began in 2000.
You can be who you are ... and who you will become as a business leader here!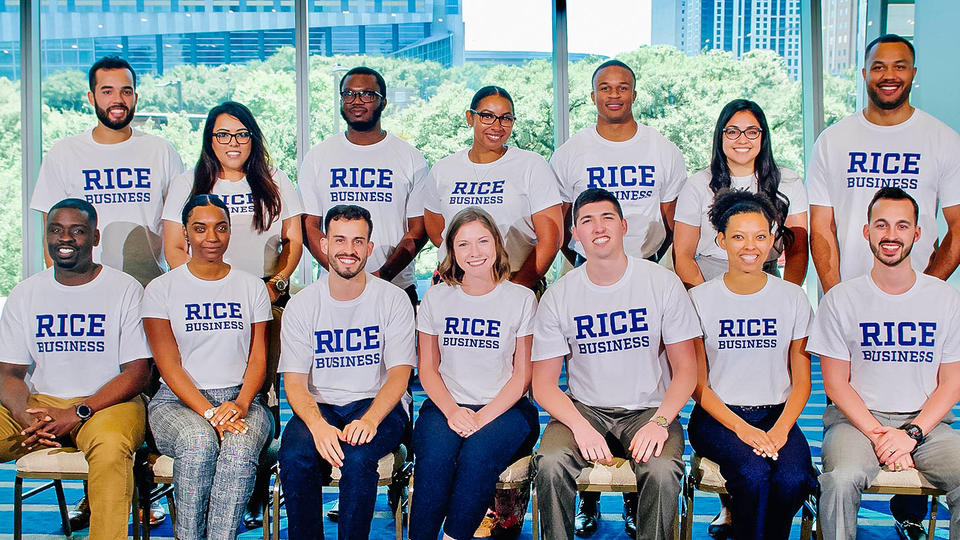 We are proud to host our Diversity Preview Weekend — our flagship recruiting event to attract top talent from our diverse communities, including U.S. underrepresented minorities, women, and LGBTQ prospective students.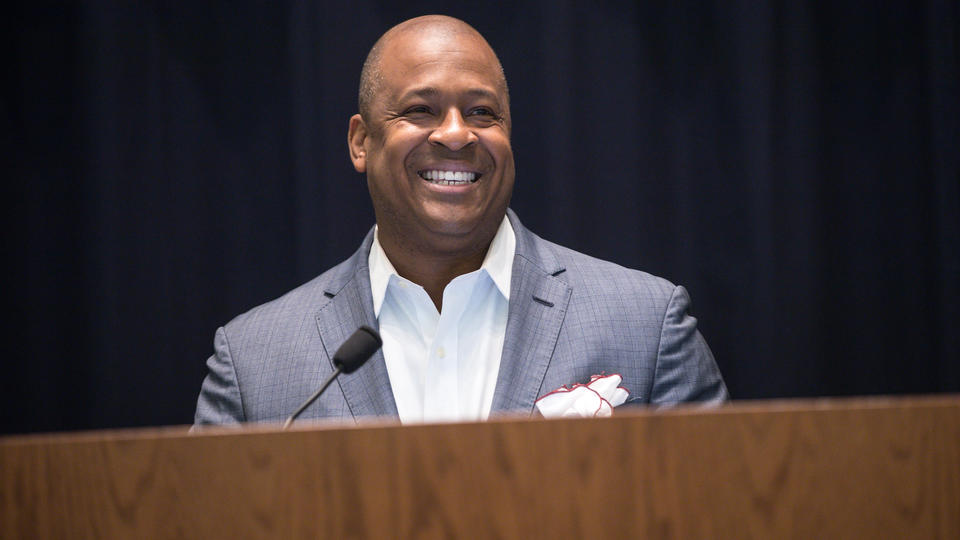 Sparking Success: A forum for awareness, dialogue and skill-building around issues of diversity and inclusion in the business world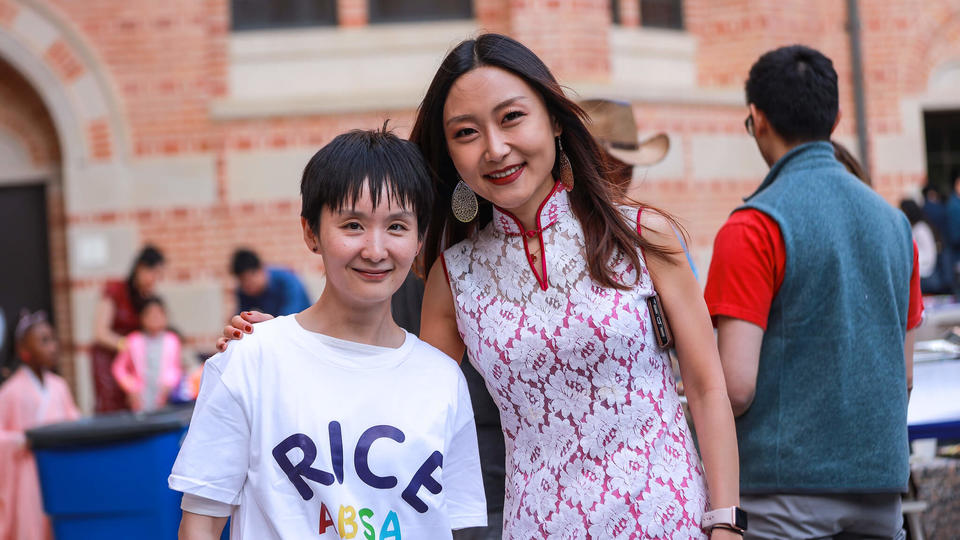 Several student clubs and organizations exist to help the Rice Business community to share, explore career opportunities and support long-term relationships.
Have a Question?
Director of Diversity, Equity and Inclusion