Ph.D. Student Mentoring Awards
Rice Business Ph.D. Student Mentoring Awards
Each year, current Rice Business Ph.D. students nominate a faculty member for the Ph.D. Student Mentoring Award. The award recognizes faculty for their outstanding contribution to the mentorship of Ph.D. students.
Alex Butler and Shiva Sivaramakrishnan received this year's award. Current Ph.D. students Billy Xu and Xiao Liu presented the awards. Starting July 1, 2023, Billy will join the University of Rochester as an assistant professor, and Xiao will join Southern Methodist University as an assistant professor.
Congratulations to Alex and Shiva on being recognized for their dedication and commitment to Rice Business Ph.D. students!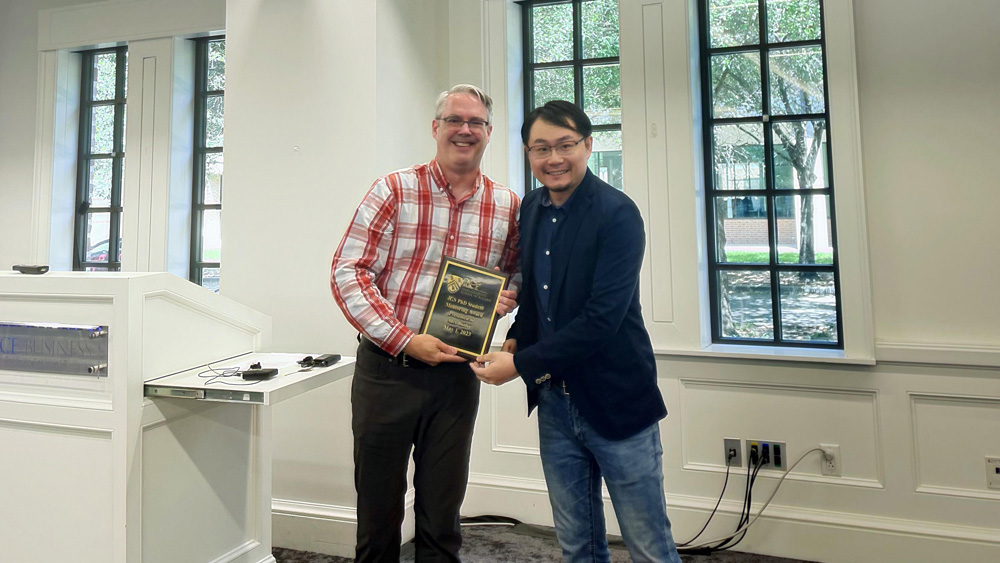 Billy's research interests include household finance, banking and corporate finance.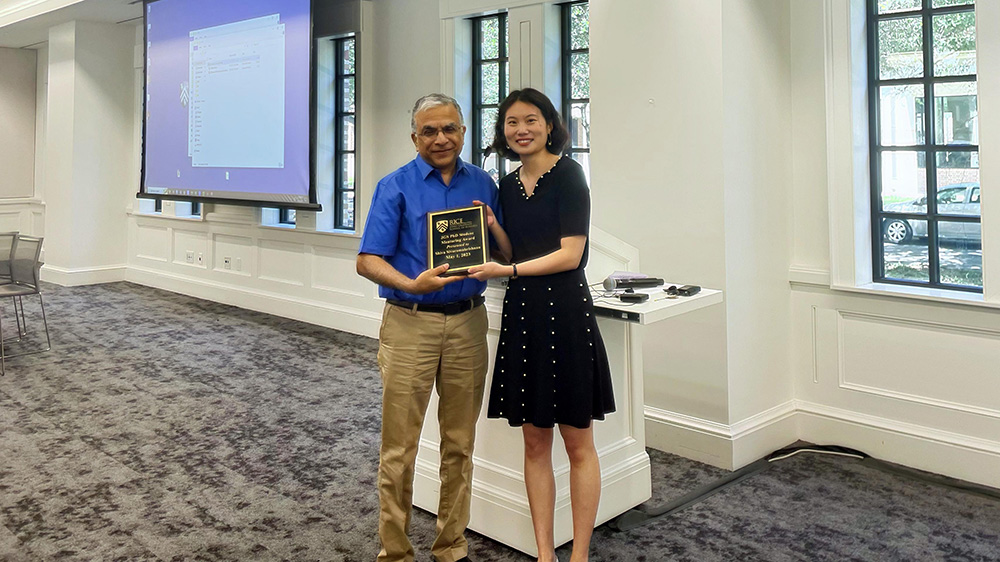 Xiao's research focuses on the real effects of accounting standards and prudential regulation in the banking industry.
Have a Question?
Assistant Director, Faculty Administration and Ph.D. Program