"The Rice community has always been super supportive of me and has always had my back. This kind of esprit de corps is what makes Rice Business such a special place and makes it one of the best business schools in the world."
- Sean Ferguson, Full-Time MBA '01
Partio
The "partio," or party on the patio, is a venerated Rice Business tradition. Whether it's an international partio to celebrate the different cultures in our community or a family partio where you can introduce your littles and loved ones to your Rice Business family, partios are our favorite way to unwind and get to know each other better. Join us.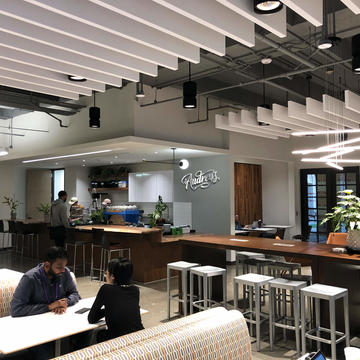 Coffee Break
Craving a cortado? Audrey's Coffee is our community café — a place where students can gather to caffeinate, study and get to know each other.
Interested in Rice Business?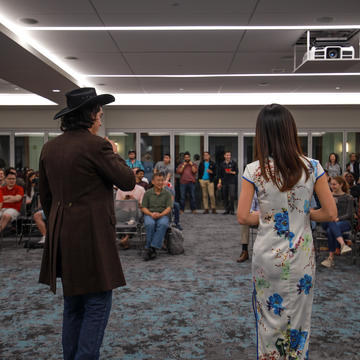 Have A Blast
"Follies is a great example of the community at Rice Business. Every year the class can come together and poke fun at each other, which can only happen when everyone knows, respects and loves everybody in the class. Follies is one big party that is a blast for everyone in the program."
- Kyle Olsen, Full-Time MBA '20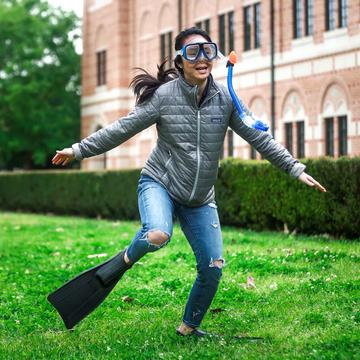 Let the Games Begin
Every year, MBA students put on the "Owlympics," where fellow classmates and alumni come together for a fun-filled day of games and trivia.
You get so close with your cohort. You'll definitely make new friends!

Marilia Maia,

Executive MBA '20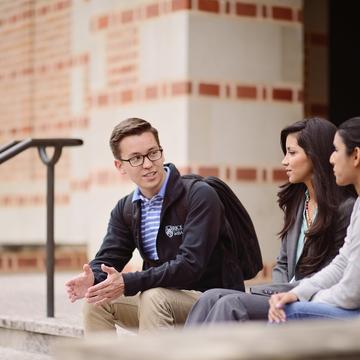 We're Here for You
Our Student Programs Office invests in you and provides support well beyond your academic life. Our team will help you pursue a well-rounded educational experience that includes international exposure and leadership opportunities.