Hybrid MBA: For Working Professionals In Texas and Beyond
There shouldn't be barriers for anyone who wants to reach their full business potential. That's why we designed an MBA program that meets you where you are. Our Hybrid MBA is designed to give you the best of both worlds: you'll receive the full in-person experience when you spend one weekend per month on campus, and the convenience of online classes the rest of the time.
Share the same world-class professors and curriculum as our other MBA programs, earn the same Rice Business MBA designation and join a program that fits your busy life without sacrificing in-person networking. A key feature of the Hybrid MBA is our residency program, included in tuition, to help you develop connections you can count on for the rest of your career. Your entire cohort stays at the same hotel close to Rice during on-campus weekends. Build a strong network with the top talent recruited to Rice.
Make one weekend a month in Houston part of your regular routine and advance your career.
Average work experience: 8 years
Program length: 2 years
Standard class schedule: One weekend a month on campus and the rest online
Location: 70% on campus and 30% online
Degree: Master of Business Administration
The program consists of 54 credits completed in 22 months.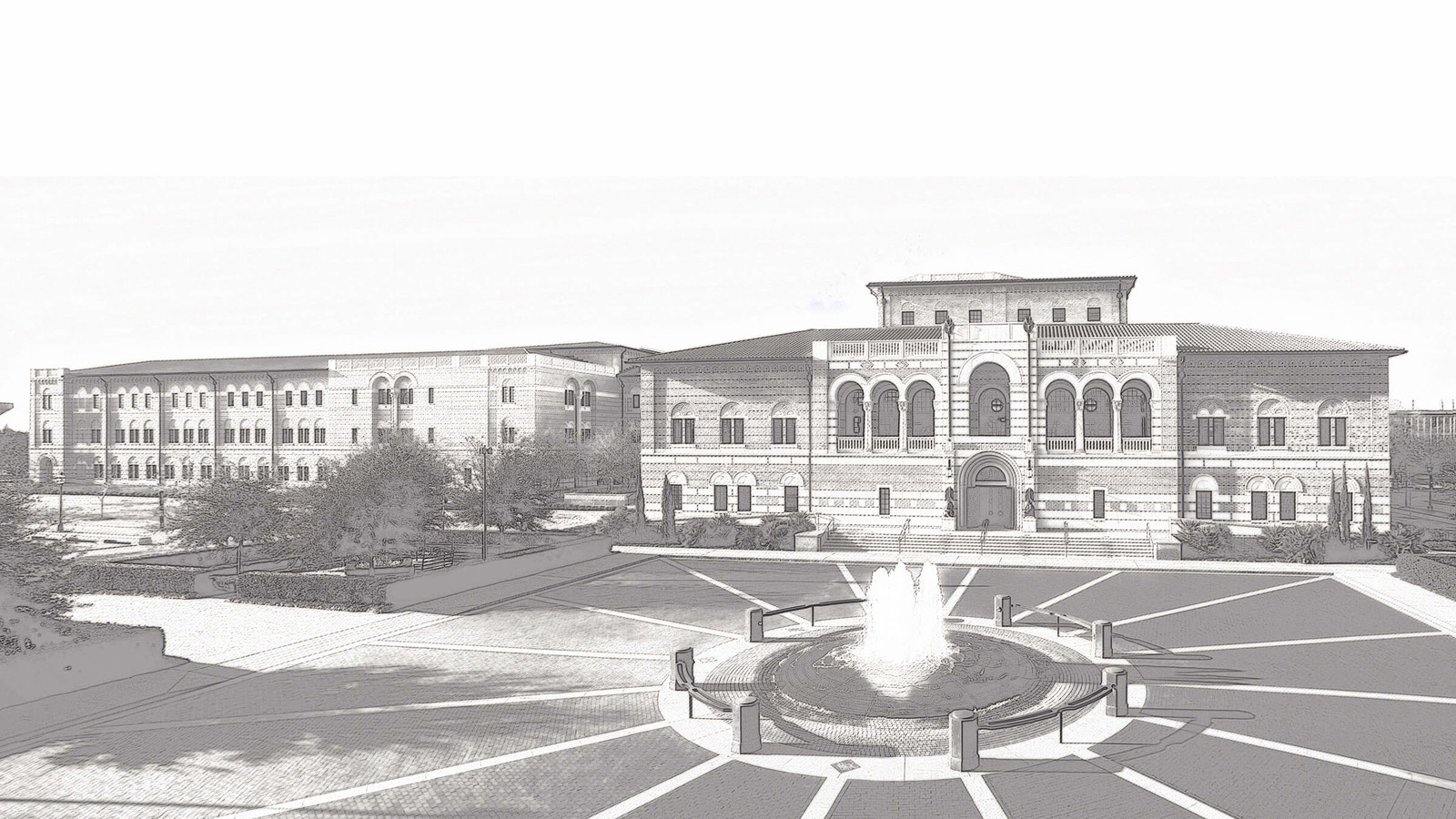 Graduate Entrepreneurship Program
Princeton Review and Entrepreneur Magazine, 2020, 2021, 2022 & 2023
Interested in Rice Business?
Upcoming MBA Admission Events
12:00pm to 12:30pm
Virtual
12:00pm to 12:30pm
Virtual
Apply early. Apply today. 
We are accepting applications on a space available basis for Class of 2025. When you apply to the Hybrid MBA program by the priority deadline, you gain the advantage. Compete with a smaller number of applicants for the greatest number of seats. Secure more time and support to prepare for the program. 
See if you're eligible for a GMAT/GRE Waiver.
MBA Admissions
At Rice Business, we believe that you belong here — and we are dedicated to helping you get here. Please use the application requirements checklist to guide you through the application. We accept the GMAT, GRE or Executive Assessment test scores, and we have no preference which test you take. In addition, you may qualify for a test waiver. Many of our events walk you through the application process, sign up for an event today! We encourage you to connect with our recruiting and admissions team for guidance on the application process and to get to know us better.
 
Why a Rice Hybrid MBA
Here are just a few reasons you should consider a Rice Business Hybrid MBA.
No matter what program you choose, you graduate with the same top-ranked Rice MBA, with a carefully-considered curriculum taught by our renowned faculty. In your second year, pick electives that meet your interest and schedule. Your MBA stays with you throughout your career and life. Choose the one with the right reputation. Learn more about the curriculum here.
Earning an MBA while balancing careers and personal commitments can be hard. We want to make it easier on you with the Hybrid MBA. You come to campus one weekend a month and have online classes one evening a week. The program includes residency at a hotel close to Rice during on-campus weekends and immersion weeks so you can connect with your classmates and skip the commute, whether local or long distance. We include the cost in your tuition because we believe in the power of learning together and making connections for a lifetime.
We know the MBA program is not just about academics. Opportunities beyond the classroom matter. With in-person and online classes as well as week-long immersions, including a global field experience, you have plenty of opportunities to build lasting connections with classmates and professors. The scheduled weekends are intentionally designed to coincide with our Professional Weekend and Executive programs to integrate you into our tight-knit community. You also have full access to conferences, case competitions, clubs and more to get the most out of your MBA. How much you get involved is up to you based on your goals and what you can fit in your schedule. Learn more about the networking and leadership opportunities here.
When you join Rice, you become part of a supportive alumni network who answer the call. We have more than 8,000 Rice Business alumni in 55 countries across the globe in every major industry. Get to know our alumni by listening to our Owl Have You Know podcast. Add that benefit to your already close cohort of classmates and your network goes that much deeper. After two years of the monthly residency and spending dedicated time with classmates who are balancing work, school and personal life just like you, you'll build friendships for life. We take tight knit seriously.
Just like with all of our MBA programs, our Career Development Office's advising team is available to you as a student and after graduation to help guide and prepare you for your career moves. With the help of our employer relations team, we draw a wide variety of employers and industries, led by consulting, financial services, energy and technology. Learn more about our career support here.
Have a Question?
Manager of MBA Recruiting, Working Professional Programs