Attend a Top-Ranked MBA for Working Professionals
Accelerate your career or pivot without giving up your job. Evening or weekend options allow you to adapt to your busy life. Let Houston, Texas, show you how to have it all — the security of keeping your job while earning a degree and building a new network.
Average work experience: 7 years
Work experience range: 4 to 11 years
Program length: 2 years
Class schedule: Every other Friday and Saturday or 2 evenings a week
Location: On campus
Your degree: Master of Business Administration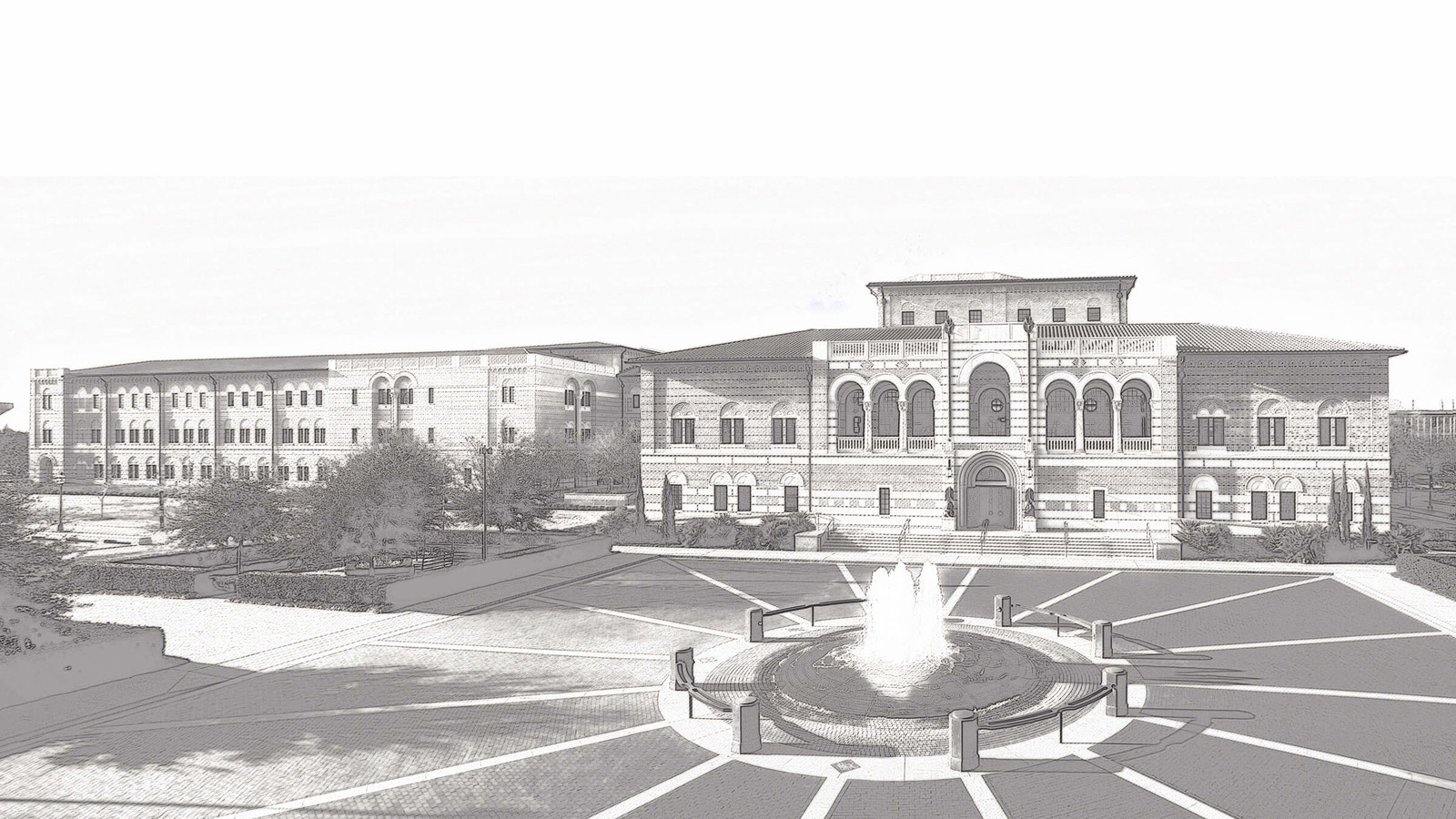 Graduate Entrepreneurship Program
Princeton Review and Entrepreneur Magazine, 2020 & 2021
Best Part-Time MBA Program
U.S. News & World Report, 2021
Interested in Rice Business?
Our Professional MBA is for you. With part-time evening or weekend options, we'll work with you to accommodate your busy life. In addition, we offer an extended format to accommodate those who want the option of completing the program in three (or up to five) years, instead of the traditional two years. The curriculum and faculty are the same and you have the flexibility to choose from 100+ electives in your second year. Come see why we're highly ranked in the nation and learn what our students and alumni already know: you belong here.
We recognize the importance of co-curricular programming. We designed opportunities for all our students to help develop and practice skills recruiters seek from MBA students: Strategic thinking, problem solving, leadership and more. Find the right place to practice your leadership here.
Our Career Development Office is available to students and alumni, and is composed of a Career Advising team and an Employer Relations team. The talent and experience of our students draw a wide variety of employers and industries, led by consulting, financial services, energy and technology.
Weekend Residency Program
Professionals can earn an MBA by attending classes just two weekends a month for 22 months. Rice Business is proud to offer a travel subsidy for students commuting to Houston for the Professional MBA-Weekend program. This subsidy includes the hotel portion of a student's stay for class weekends. Hotel accommodations are provided by Houston Marriott Medical Center, located one mile from campus. This is an optional fee and is not included in the tuition fee.
Nationally and globally, the Rice Business MBA programs are consistently recognized for excellence by major media and have risen steadily in the rankings over the last decade. U.S. News and World Report ranks Rice Professional MBA #13.
Get yourself in learning mode and be like a sponge: prepare to learn business details but also interpersonal skills, soft business skills and outside-of-Rice learning opportunities to make the most of your MBA.

Colton Bach

Professional MBA '21
Why Rice
Below are just a few additional reasons why you belong at Rice.
MBA ADMISSIONS
At Rice Business, we believe that you belong here — and we are dedicated to helping you get here. Please use the application requirements checklist to guide you through the application. We accept either the GMAT or GRE test scores and we have no preference of which test you take. In addition, you may qualify for a test waiver. We encourage you to connect with our recruiting and admissions team for guidance on the application process and to get to know us better. Feel free to reach out to us at 713-348-4918 or ricemba@rice.edu.
5:30pm to 7:30pm
Woodson Courtyard / West Quad Tent, 1900 Rice Boulevard, Houston, TX 77005
Our MBA Blog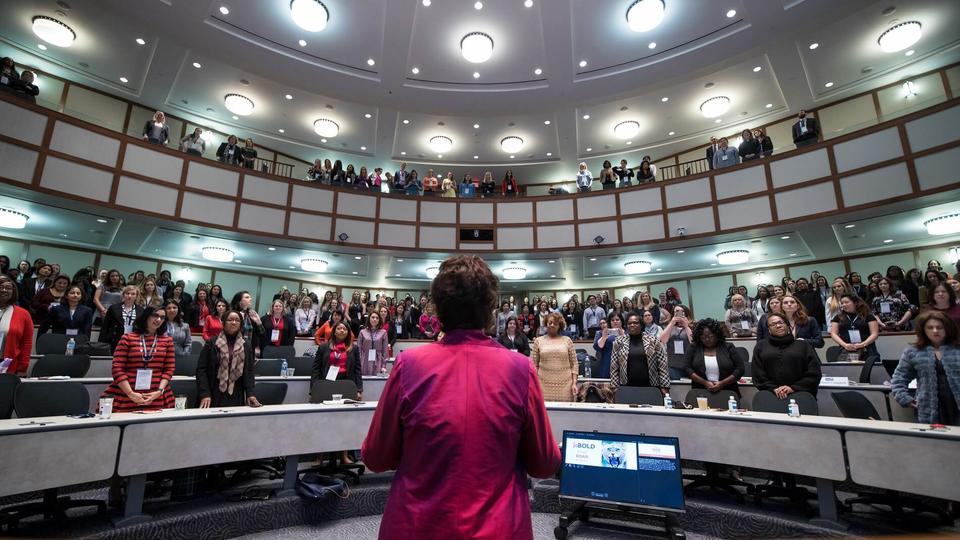 Student Life
In 2020, WILC sold out a week in advance, with over 500 attendees and nearly 200 companies represented. Here, MBA student Caroline Yuki Yang describes what she gained at the 2020 gathering.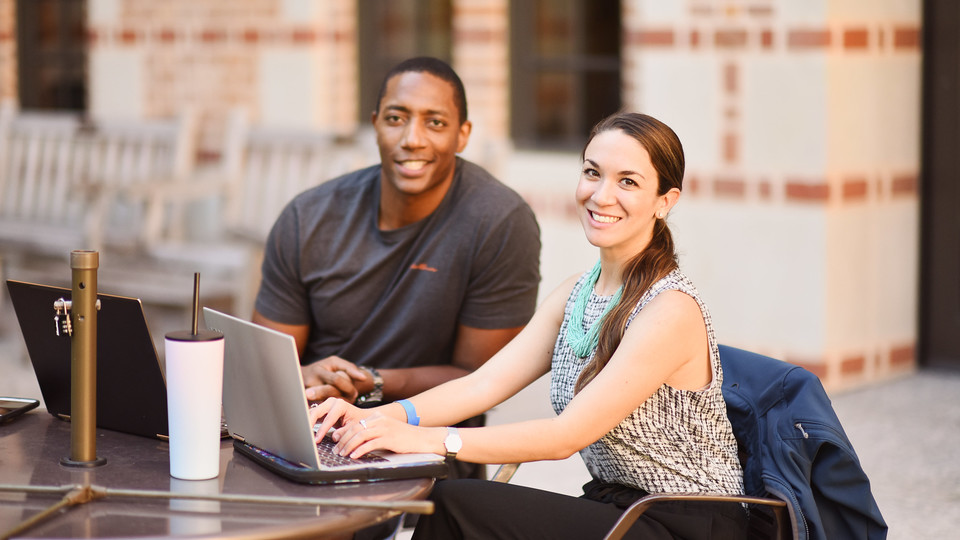 Career
Top leaders are experts at managing change. Now nimbleness, quantitative strength and strategy skills are more important than ever for landing a job. What should Rice MBA students know about the recruiting outlook? A Q and A with Jessica Campbell of the Rice Business Career Development Office.
Have a Question?
Assistant Director of Recruiting, Recruiting and Admissions
Recruiting Leader, Professional MBA Program