You know business school is more than academics. Take the opportunity to learn and grow outside the classroom. You'll discover skills and new strengths to transform yourself and achieve your goals.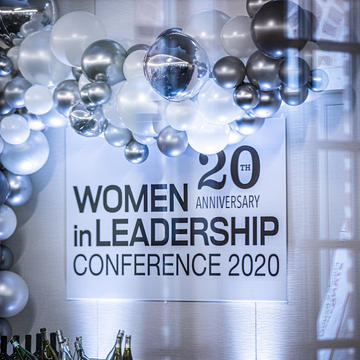 Run the Show
Summits, conferences and competitions — we offer lots of opportunities to network and practice running the show.
Seeing some of the different offices where we could work during the Tech Trek to Austin was my favorite moment of my Rice experience so far, and meeting alumni at the happy hour was really helpful for me as someone trying to break into the industry.

Logan Langford

Full-Time MBA '20
Interested in Rice Business?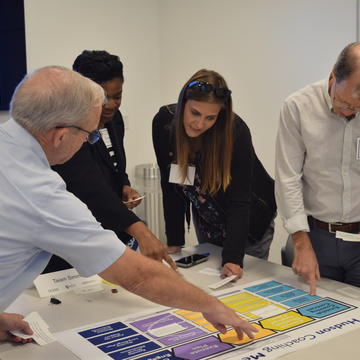 Leadership and Coaching
Organizations place a premium on leaders who get the best performance out of people. And it grows increasingly important as you rise through the ranks. Our leadership coaching program prepares you to be more proficient at an essential component of effective leadership — the ability to develop individuals and teams.
Career Treks
Explore new industries and network with professionals. Industry Treks take you across the country to learn more about business areas you may want to pursue.
Consulting for Credit
Earn course credit through hands-on experience with the Action Learning Project, a 13-week consulting elective. You and your team will tackle a company's tough challenges with detailed and actionable recommendations. If you're a professional student, you can take a Capstone course to overcome obstacles for community organizations, proposing major growth or expansion plans, turnaround strategies and business plans.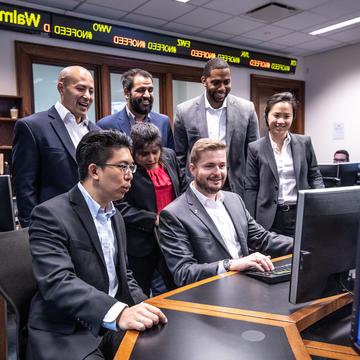 Finance Focus
The Finance Center's hands-on training acts as a complement to our finance, accounting, data analysis, and entrepreneurship courses. It is also home to the M.A. Wright Fund and Rice Fixed Income Fund, the business school's coursework in which MBAs manage investment funds in equities and bonds.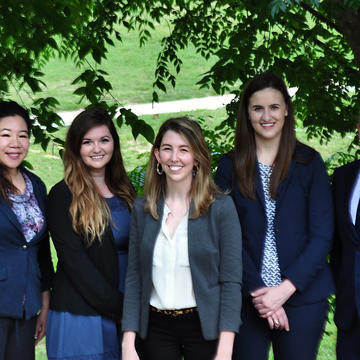 Board Fellows
The Board Fellows program is a year-long, experiential appointment that matches talented, energetic and committed Rice MBAs (that means you) with nonprofit boards in the Houston community.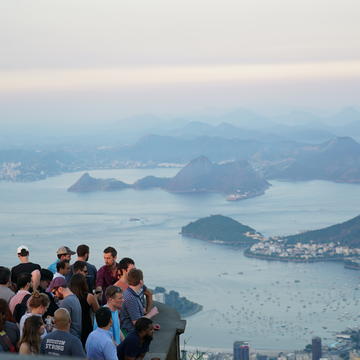 Go Global
Understanding how other cultures operate is essential in a global economy. The Global Field Experience is an adventurous, immersive opportunity that opens your mind and changes your perspective. Take what you learn in your classes and apply it to consulting and service projects abroad. Rice Business is committed to building strong, experienced global partners and leaders through the Global Field Experience. Join in.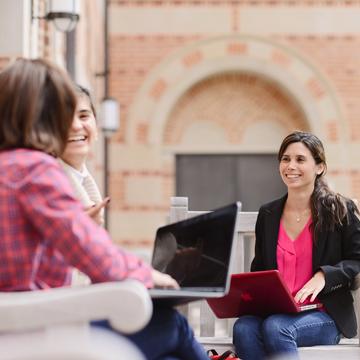 Fund Fun
The Finance Center's student-managed funds, the M.A. Wright Fund and the Rice Fixed Income Fund, provide hands-on experience — and its success supports Rice Business scholarships. The Wright Fund has generated the highest return consistently against other student-managed portfolios.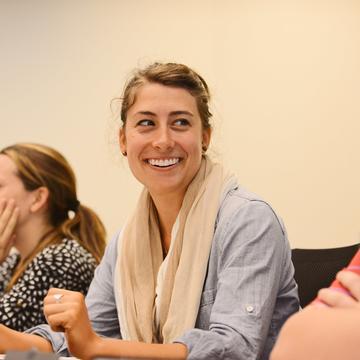 Athena Group
The Athena Group is a student-run marketing agency that lets you apply what you've learned in the classroom and gain real-world experience. The group works with Rice Business on its own marketing projects using website analytics, market research, social media and more.