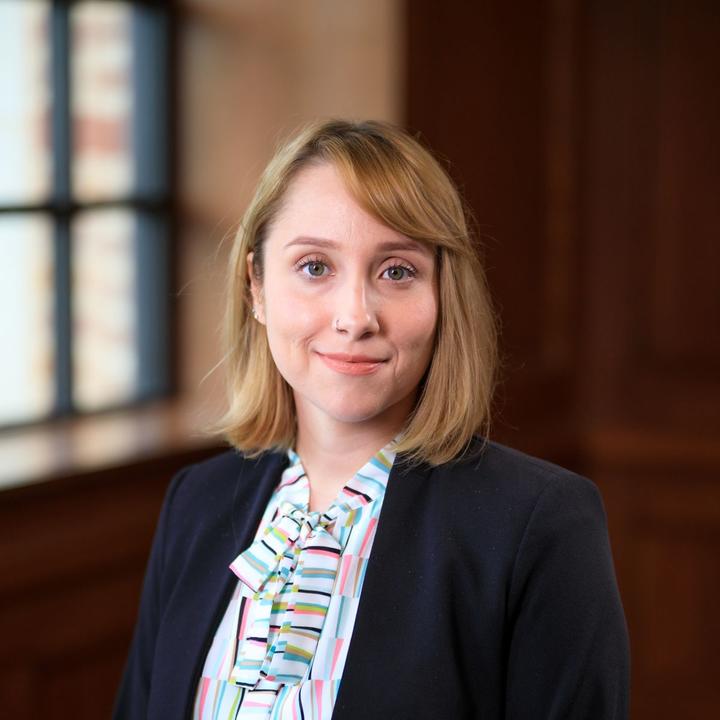 Hometown: Sacramento
Home State: California
Home Country: USA

Undergraduate Institution: UC Santa Barbara
Undergraduate Degree and Major (and minor, if applicable): Sociology & Chicano Studies; Minor - French
Pre-MBA Industry: Education and Government
Pre-MBA Company: State of California
Pre-MBA Title: Government Program Analyst
Desired industry post-MBA: Consulting
Desired job function post-MBA: Consultant

Degree Concentrations:
Student Organization Membership:
Consulting Association
Entrepreneurship Association
Golf Club
Latin Business Student Association
Women in Leadership Conference
Net Impact
Rice Business Board Fellows
Rice Business Women's Organization
Entrepreneurship Association
The Consortium
Golf Club
Forte
Art Club
What has been the most surprising part of your Rice MBA experience?
The most surprising thing about my Rice MBA experience is the amount of valuable events that are available throughout the year. There is so much going on in terms of speakers, student clubs, workshops and learning opportunities that I first thought I could do everything. Even though I wanted to do it all, I quickly found out I have to pick events that align with my specific goals.
What has been your favorite thing about your MBA experience so far?
My favorite MBA experience so far has been attending the Raíces a Ramas: Cincuenta Años Gala, an event that is organized by the Society of Latino Alumni at Rice in celebration of the Rice Latinx community. Being new to Rice and Houston, I was inspired to learn about the alumni who have paved the way for the Latinx community at Rice. It was a beautiful event filled with music from Rice's very own Mariachi Luna Llena, a speech from National Medal of Science recipient Dr. Richard Tapia, and a keynote from Germaine Franco, an Oscar-winning musician—both Rice alumni. It was also great to meet Rice alumni and connect with other current students that are passionate about making Rice an inclusive space for all, making the gala my favorite MBA experience so far.
What do you love most about Houston?
I moved to Houston only 6 months ago so there is a lot more to explore! So far, I love the diversity and great food options. Houston has a lot to offer in terms of innovation, art, health, science, and diversity that made it the perfect place for me to pursue my MBA.
What is one piece of advice you would share with a prospective student – one sentence?
Connect with the admissions team and take advantage of Rice's preview events so you can get a feel for the campus and culture to decide if Rice is the right place.