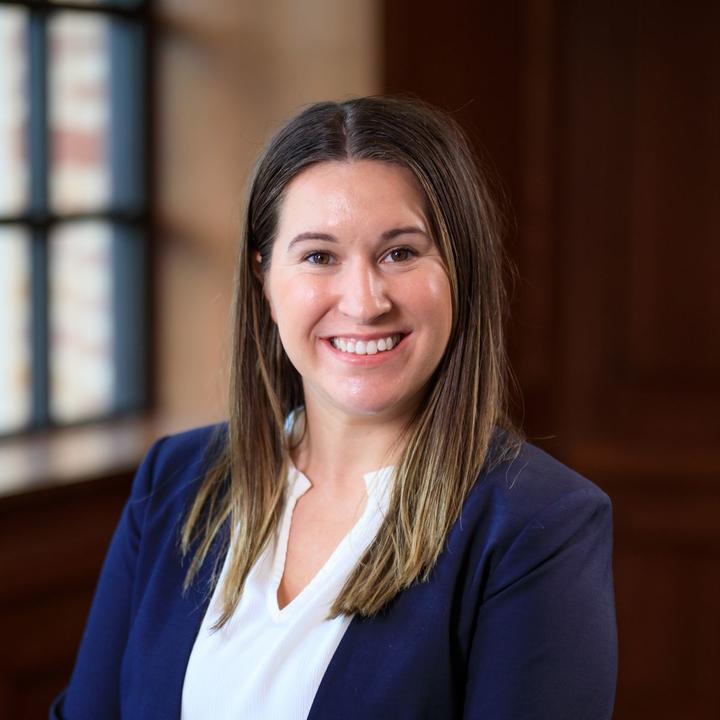 Hometown: Cleveland
Home State: Ohio
Home Country: United States

Undergraduate Institution: Emory University
Undergraduate Degree and Major (and minor, if applicable): Interdisciplinary Studies - Corporate Sustainability and Ethics
Minor - Sociology
Pre-MBA Industry: Consulting
Pre-MBA Company: ERM
Pre-MBA Title: Senior Associate
Desired industry post-MBA: Technology
Desired job function post-MBA: Strategy (ESG)

Degree Concentrations:
Student Organization Membership:
CleanTech Association
Entrepreneurship Association
Golf Club
Net Impact
Rice Business Board Fellows
The Consortium
Rice Business Women's Organization
Forte
Distilled Spirits
What has been the most surprising part of your Rice MBA experience?
I have been surprised by how much I have learned outside of the classroom. I think it is more obvious that you will learn new technical skills, like finance or accounting, in a physical classroom but the learning that takes place outside of the classroom has been just as impactful for my experience, if not more so. Through case competitions, conversations with companies, classmates, and community members, my perspective has opened so much just by being surrounded by such smart and diverse people.
What has been your favorite thing about your MBA experience so far?
I love the community I've built at Rice. Alumni are so engaged, even if you reach out 5 or 10 years after they've graduated. Whether it be my core team, my friends I've made through organizations like Consortium or CleanTech, or people I see every week at Partio, the close-knit nature of the program has made it so easy to have a family here!
What do you love most about Houston?
I lived in NYC for three years, so I have a high expectation for a great food scene. Houston has lived up to that, and more! The variety of food available has been incredible and the community here is so diverse. I have so many friends inside and outside of school. I also live close to Rice, so, due to the climate, I can bike to school all year around which I also love!
What is one piece of advice you would share with a prospective student – one sentence?
So much of the MBA value comes from the relationships you form, so the more time you reasonably dedicate to getting to know people, the more you'll get from your time at Rice.