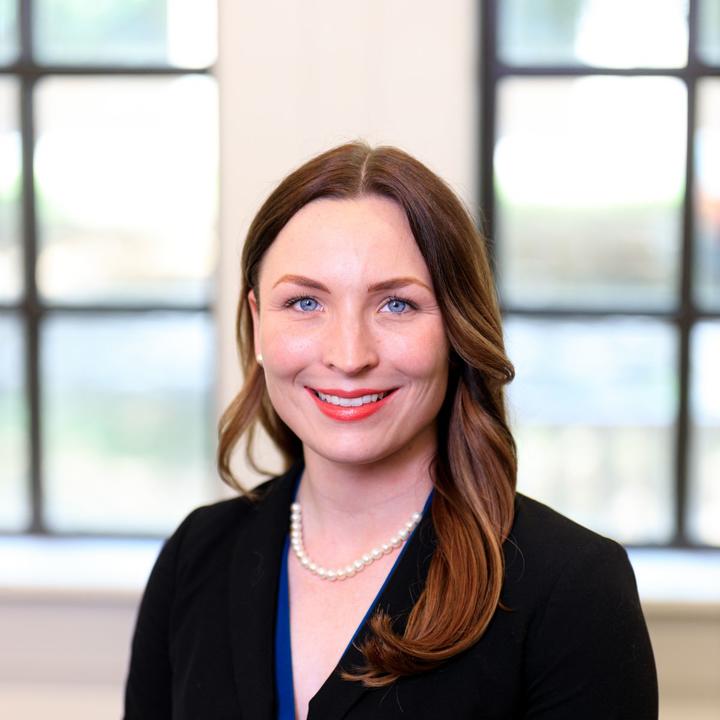 Hometown: Tulsa
Home State: Oklahoma
Home Country: United States
Undergraduate Institution: University of Oklahoma
Undergraduate Degree and Major: Mechanical Engineering, Minor in Business
Current Industry: Oil & Gas
Current Company: Southwestern Energy
Current Title: Commercial Development Analyst
Desired industry post-MBA: Oil & Gas
Desired job function post-MBA: Commercial Advisor

Student Organization Membership:
Rice Business Board Fellows
Rice Business Women's Organization
Forte
Women in Leadership Conference
Entrepreneurship Association
What has been the most surprising part of your Rice MBA experience? 
So far, I have been most surprised by how quickly my cohort grew close. I am in the weekend program, and spending hours together bonded us faster than any group I've been a part of—particularly the ladies in the class. We established an all-girls chat early on and have had wine nights, brunches and more. The COVID isolation has tended to make people slow to come out of their shells, but not at Rice. We have built such a strong support network, and I feel like a part of a tight-knit community.
What has been your favorite thing about your MBA experience so far? 
My favorite thing about my MBA so far has been the opportunity to immediately apply my skills at a non-profit with Rice Board Fellows. When I heard about the program, I immediately knew I wanted to be involved. I am on the Girls Inc. charitable board and they could not be more welcoming and grateful for my contribution. I quickly joined the finance committee and have been about to see the content of my classwork in action.    
What do you LOVE most about Houston? 
Houston is a food city, and I love a good meal. Houston Restaurants Week is my excuse to try out everywhere on my extensive list of places I have been dying to try. Being from Oklahoma, the amount of variety here in Houston absolutely amazed me. And anytime I have a friend in town, we always take the opportunity to try out somewhere new.
What is one piece of advice you would share with a prospective student?
There will be times when you get overwhelmed, please take that as an opportunity to learn when and how to ask for the support you need.