Matthew Manriquez
Full-Time MBA, Class of 2021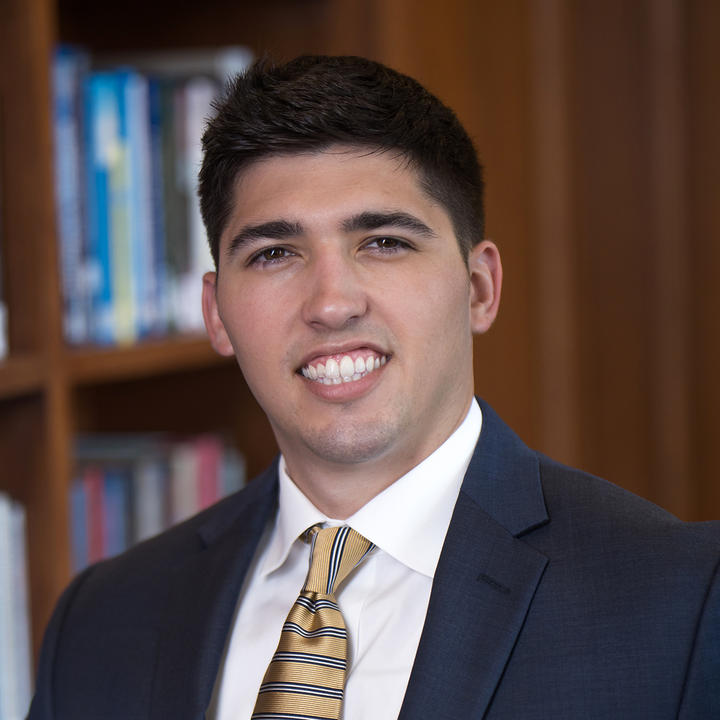 Hometown: Houston
Home State: TX
Home Country: USA
Previous Institution & Degree: United States Military Academy, Systems Engineering
Pre-MBA Industry: Military
Pre-MBA Company: US Army
Pre-MBA Title: Officer
Desired Post-MBA Industry: Financial Services
Desired Post-MBA Function: Investment Banking
Summer Internship Company: Morgan Stanley
Summer Internship Position: Investment Banking Associate

Student Organization Membership:
Beer Club
Consortium Liaison
Finance Association
Jones Student Association (JSA or JSAP) (CDO Representative)
Veterans in Business Association (Co-President)
What about the Rice MBA program has surprised you the most?
The fact that the welcoming feeling we all felt during the recruiting process is more than just an act. People at Rice legitimately care about each other, from the administration to the faculty and staff to the students and alumni. The caring nature of our community never ceases to amaze me. 
What has been your favorite moment of your Rice MBA experience so far?
I would have to say my favorite moment was the Rodeo Kickoff Partio. In the middle of the day, a massive water pipe burst that forced most of the city to lose water. The unmatched culture of Rice Business was on full display as Partio continued in spite of adversity. The food, music, atmosphere, and above all, the people made that a perfect snapshot into what makes our school so special. 
What is your favorite thing about and/or favorite spot in Houston?
The diversity in Houston is unparalleled. That is reflected in the people, the food, and now the MBA program (most diverse in the country). My favorite spot depends on the day so I'll include a few recommendations. Tex-Mex: El Tiempo; BBQ: Gatlins; Vietnamese: Hughies; Pizza: Coltivare; Patio Bar: Cedar Creek; Tiki Bar: Lei Low. There is so much amazing food in Houston, half the fun is finding new places!
In a sentence, what is the one piece of advice you have for prospective students?
Use the time leading up to your matriculation to research and conduct your due diligence on potential career paths and companies; the sooner you can narrow your focus, the better.