Rice Business Alumni Reunion Week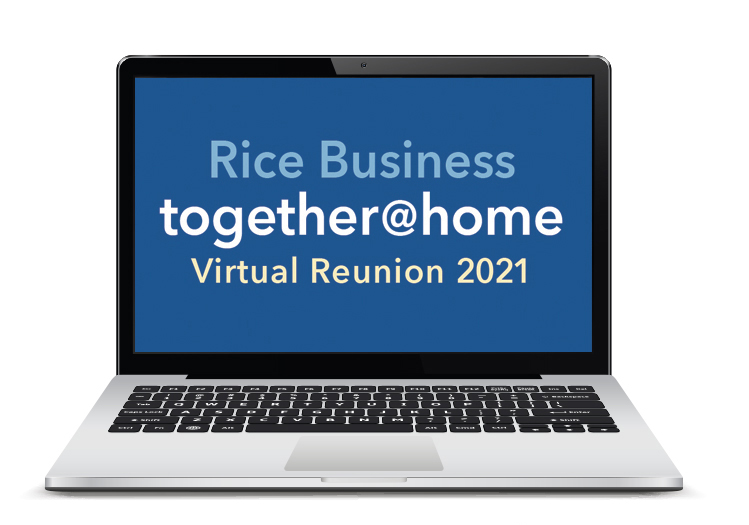 April 18 - 24, 2021
This year we held a combined celebration for all Rice Business alumni, highlighting alumni in 2020 and 2021 reunion milestone years. With a full week, we had more opportunities for exciting virtual programming like the Rice Business Alumni Awards, school updates and so much more. We hope to see you again next year!
2020 Milestone Years:
1975, 1980, 1985, 1990, 1995, 2000, 2005, 2010, 2015, 2019
2021 Milestone Years:
1976, 1981, 1986, 1991, 1996, 2001, 2006, 2011, 2016, 2020
Frequently Asked Questions
For the safety of our community and based on Rice University and CDC guidelines, Alumni Reunion Week 2021 was virtual.

Yes, Alumni Reunion Week was only open to Rice Business alumni across all programs. All programming was open to all Rice Business alumni, however, we had special milestone events for reunion years (classes ending in 0/5, 1/6, 2019 and 2020). Students, we look forward to seeing you at your future reunion!

With a whole week, we had a lot of exciting programming available ranging from webinar presentations, fireside chats, career development opportunities, milestone events and more!
Your support makes a difference!
Have a Question?
Associate Director, Alumni Relations