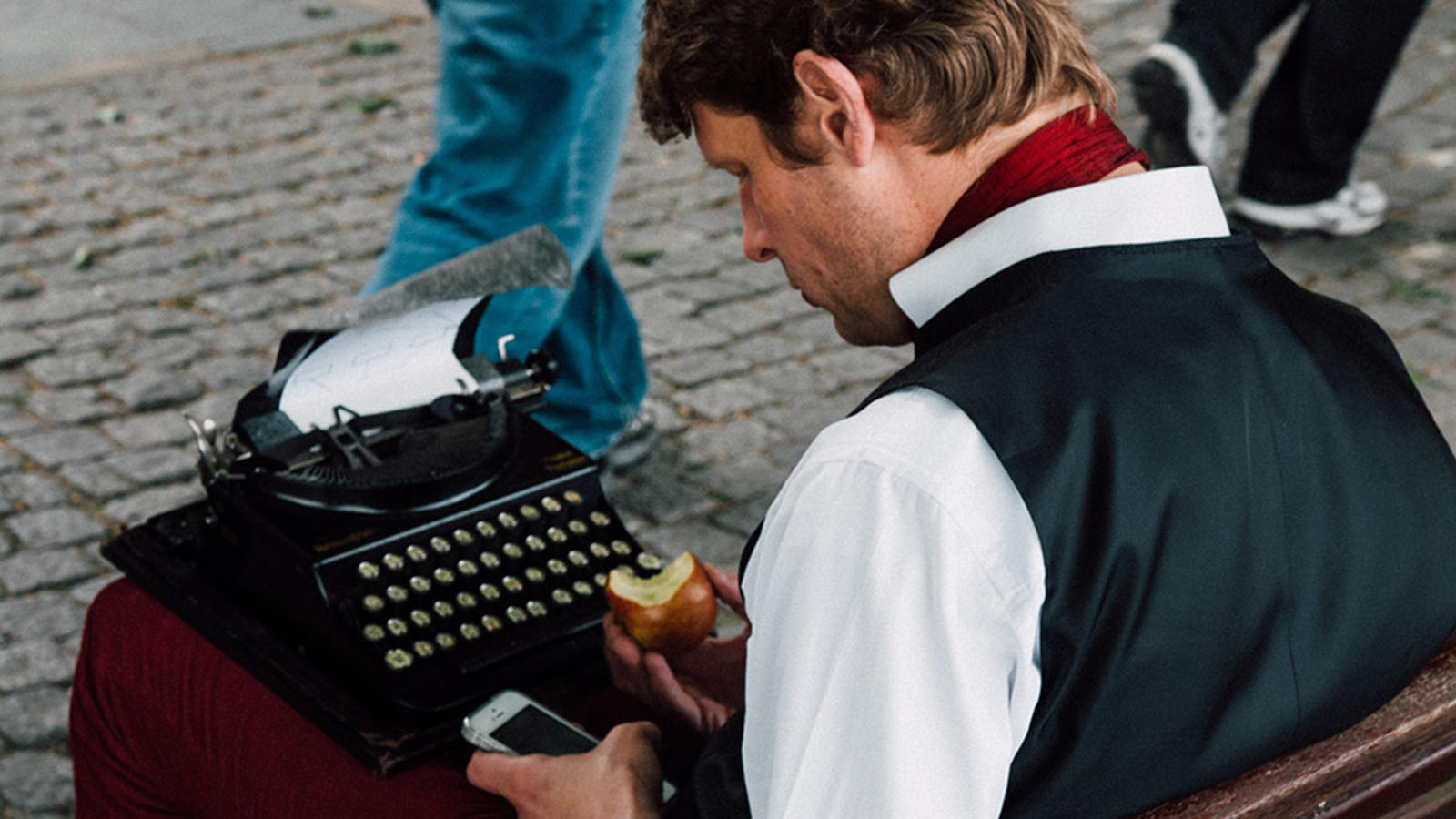 Consumer Behavior | Peer-Reviewed Research
Between the Lines
What Do Our Product Reviews Say About Us?
Based on research by Wagner Kamakura and Sangkil Moon
What Do Our Product Reviews Say About Us?
Studying the language and the personal nuances in product reviews can give powerful insights into not just the products, but the consumers who post the reviews as well.
These insights can be translated into product positioning maps — charts that help create marketing strategies.
Product managers can deploy these maps to better reach and serve potential customers.
Product reviews are everywhere. From appliances on Amazon to hotels on booking sites, we all scan reviews before clicking "add to cart." There's a reason the reviews are there: Virtually all websites selling products or services invite consumers to leave product feedback, in the hope the comments will help induce other shoppers to buy.
But while plenty of academics study product reviews, they mostly ignore the reviewers themselves. Wagner A. Kamakura, a professor at Rice Business, is not among them. He, along with his colleague Sangkil Moon of the University of North Carolina at Charlotte, wondered whether reviews say as much about consumers as about the products they review. To find out, Kamakura and Moon crafted a research tool to isolate a writer's style from the product features mentioned in a review.
Traditional market surveys ask customers to rate items using defined terms and predetermined attributes for specific products. But because this method forces consumers to view products through the lenses defined by the marketing researcher, it's potentially biased.
Kamakura took a different approach. He focused on the spontaneous language of individual reviewers, and the kinds of sites where their reviews appear. Each review, he contended, reveals critical insights about both product and reviewer. When looking at reviews on hotel websites, for instance, Kamakura was able to categorize reviewers based on their linguistic tendencies and perceptions, dividing them into categories such as business, couple or family travelers. This approach helps expand the product-positioning map beyond a one-size-fits-all survey, since different reviewers express different needs, education and experience.
Kamakura also found a key distinction between aggregate sites, which pull together different products from different companies and where multiple reviewers can voice very different priorities, and sites that offer only one type of product. On sites offering multiple airline or hotel bookings with thousands of reviews, for example, researchers need to consider what type of consumer is leaving a review. Is it a tourist booking a vacation to Cancun, or a CEO heading to Silicon Valley?
To gather precise data about these consumers, Kamakura says, researchers need to sort their reviews into reviewer categories before plugging them into tools for product positioning.
For their research, Kamakura and Moon looked at multiple hotel-booking and wine-rating sites. Both types of site, they reasoned, attract varied reviewers: most of the wine reviewers were trained experts who used distinct dialects of "Winese" — connoisseurs' jargon — in their wine reviews. Meanwhile, the consumers who studied hotel sites logged on with a range of travel goals. Grasping these distinctions helps businesses fine tune their products and marketing communications.
Kamakura and Moon's framework relies heavily on ontology learning in which terms, words and expressions are extracted and categorized through a human/machine interaction. The coding gleaned from this process was then submitted to the new framework, to produce a final product-positioning map.
It's a method that requires considerable time in data collection and taxonomy building, but can process a huge amount of information efficiently. Processing multiple reviews makes a difference. For example, the typical consumer can't quite verbalize why they like or dislike a wine, so they rely on reviews posted by experts.
For both the wine and the travel sites, the product-positioning maps spotted a number of consumer groups that could help managers develop informed marketing strategies. On the travel sites, for examples, families seek out activities that are entertaining; business travelers just want to get their jobs done. The maps also show managers areas with potentially weak competition. Managers could use these maps, Kamakura writes, to build niche-marketing strategies.
Studying reviewers along with their reviews also sheds light on how different groups of consumers focus on different aspects of a product. In a world where computer algorithms and Internet cookies track, store and share consumer information, consumers' own thoughts about the products they use are powerful new tools for understanding their habits and their mindsets — which, needless to say, is fine for business.
---
Wagner A. Kamakura is the Jesse H. Jones Professor of Marketing at Jones Graduate School of Business at Rice University.
To learn more, please see: Moon, S., & Kamakura, W. A. (2016), A picture is worth a thousand words: Translating product reviews into a product positioning map. International Journal of Research in Marketing, 34(1), 265-285.
Rice Business Wisdom Newsletter
Never Miss A Story