Product Recall | Peer-Reviewed Research
Splash Guard
How Can A Firm Fix Its Reputation After A Product Recall?
Based on research by Anastasiya Zavyalova, Michael D. Pfarrer, Rhonda Reger and Debra L. Shapiro 
How Can A Firm Fix Its Reputation After A Product Recall?
It's possible to influence media coverage even during a crisis such as a product recall.
When a recall occurs, addressing problems honestly creates a more positive public perception.
The one exception: For uninvolved firms that nonetheless are tarnished by an industry recall, ceremonial actions such as staging a charity event can help.
In 2010, when a blogger described placing an order at a McDonald's drive-thru and asking for "cadmium on the side," the fast food chain knew trouble was looming. They were right. The blogger, attorney Jennifer Taggart, had found traces of the toxic metal often described as "the new lead" in McDonald's Shrek glasses. The Internet quickly was ablaze with parental furor.
In response, McDonald's launched a $15 million recall of the glasses, even though the cadmium levels in them actually conformed to federal standards.
Consumers, McDonald's management knew, are harsh judges when a product is flawed, and even more so when the failure touches children. Hence the company's swift action. It was strikingly successful. Shares in the blue chip stock rose by more than 1 percent following the recall.
Something similar happened in 2007, when Mattel, the world's largest toy manufacturer, announced the biggest recall in its history. More than 420,000 Chinese-made toy cars were recalled because they were covered with lead paint, and 18.2 million other toys were recalled because they contained magnets that could be dangerous if children swallowed them.
The day before they announced the recalls, however, Mattel began an advertising campaign focusing on its commitment to producing safe products. After the recalls, shares in the company dropped 57 cents, to $23, during regular trading. Then a few hours later they rose by the same amount.
There are ways, in other words, for firms to salvage and even boost their reputations in the wake of a recall. Anastasiya Zavyalova, an assistant professor at the business school, studied how this is done, focusing on publicly-traded toy companies that managed to gain positive media coverage even in the most dire crises. As expected, firms with more serious wrongdoing got more negative coverage. But, Zavyalova and her coauthors found, journalists and bloggers often wrote negatively about individual firms even when other companies in the industry were undergoing recalls.
To understand why, the researchers grouped post-recall actions into two types: technical and ceremonial. Technical actions are practical, either addressing or reversing the wrongdoing. For instance, after Fisher-Price recalled 10 million Power Wheels toy cars in October 1998, parent company Mattel issued press releases with updates on work at its repair centers, where qualified electricians fixed shipments of defective toys.
Ceremonial actions, on the other hand, deflect attention from a crisis, show off a firm's strengths and fuel good press. After Hasbro recalled nearly 9 million toys in June 2000, its press releases ignored the recall. Instead, the next day Hasbro acted ceremonially by announcing winners of its "Hasbro Teens With The Courage To Give" awards.
To determine how the media responded to firms' wrongdoing and corrective actions, the researchers searched the Lexis-Nexis database from 1998 to 2008 for articles in the 50 largest U.S. newspapers and for blogs. Roughly 37,500 articles and postings were pulled. The team then analyzed the content of each with software that measures how often authors or speakers use words connoting positive or negative emotion.
Direct action addressing a problem, the researchers found, worked better to restore a firm's reputation than did staging events to show off good citizenship.
There was one exception: companies in the same industry whose products were uninvolved in a recall. Oftentimes these firms had to reassure consumers as well, the researchers found. And in those cases, ceremonial actions did the trick.
That's where leadership came in. It is up to managers to decide how to face a recall or other adverse event. Making the right call, the researchers found, can be all-important in determining if media – and the public – forgive a troubled company or even trust a completely innocent one. To preserve public trust, the researchers suggest, managers must address not only the crisis itself but consumers' demand for a proper response to it. Depending on the problem, that response may require words, actions or an understanding of the power of symbols.
---
Anastasiya Zavyalova is an associate professor of strategy at Jones Graduate School of Business at Rice University.
To learn more, please see: Zavyalova, A., Pfarrer, M.D., Reger, R.K., & Shapiro, D.L (2012). Managing the Message: The Effects of Firm Actions and Industry Spillovers on Media Coverage Following Wrongdoing. Academy of Management Journal, 55(5), 1079-1101.
Rice Business Wisdom Newsletter
Never Miss A Story
You May Also Like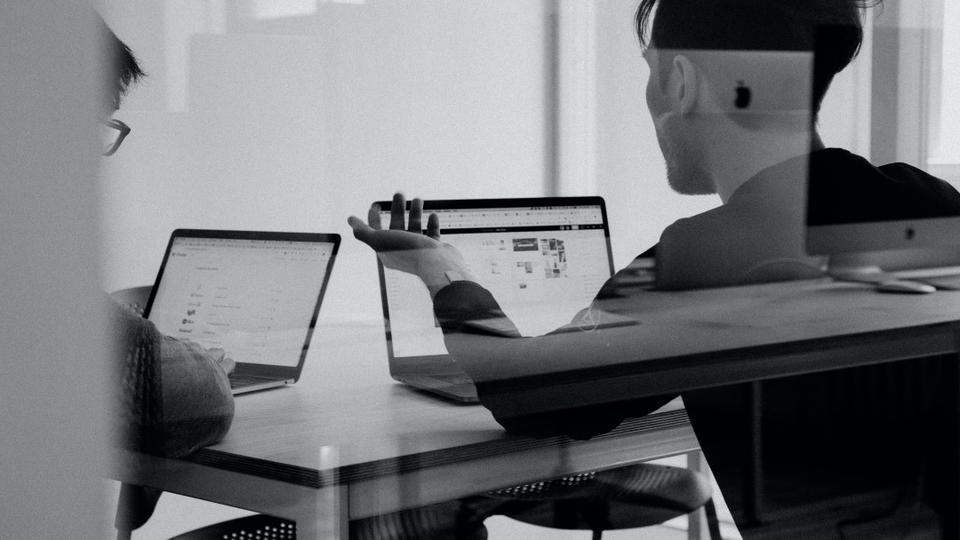 Strategy | Peer-Reviewed Research
Conflict Among Senior Managers Leads to Worse Organizational Outcomes