Feature
The Year of the Pivot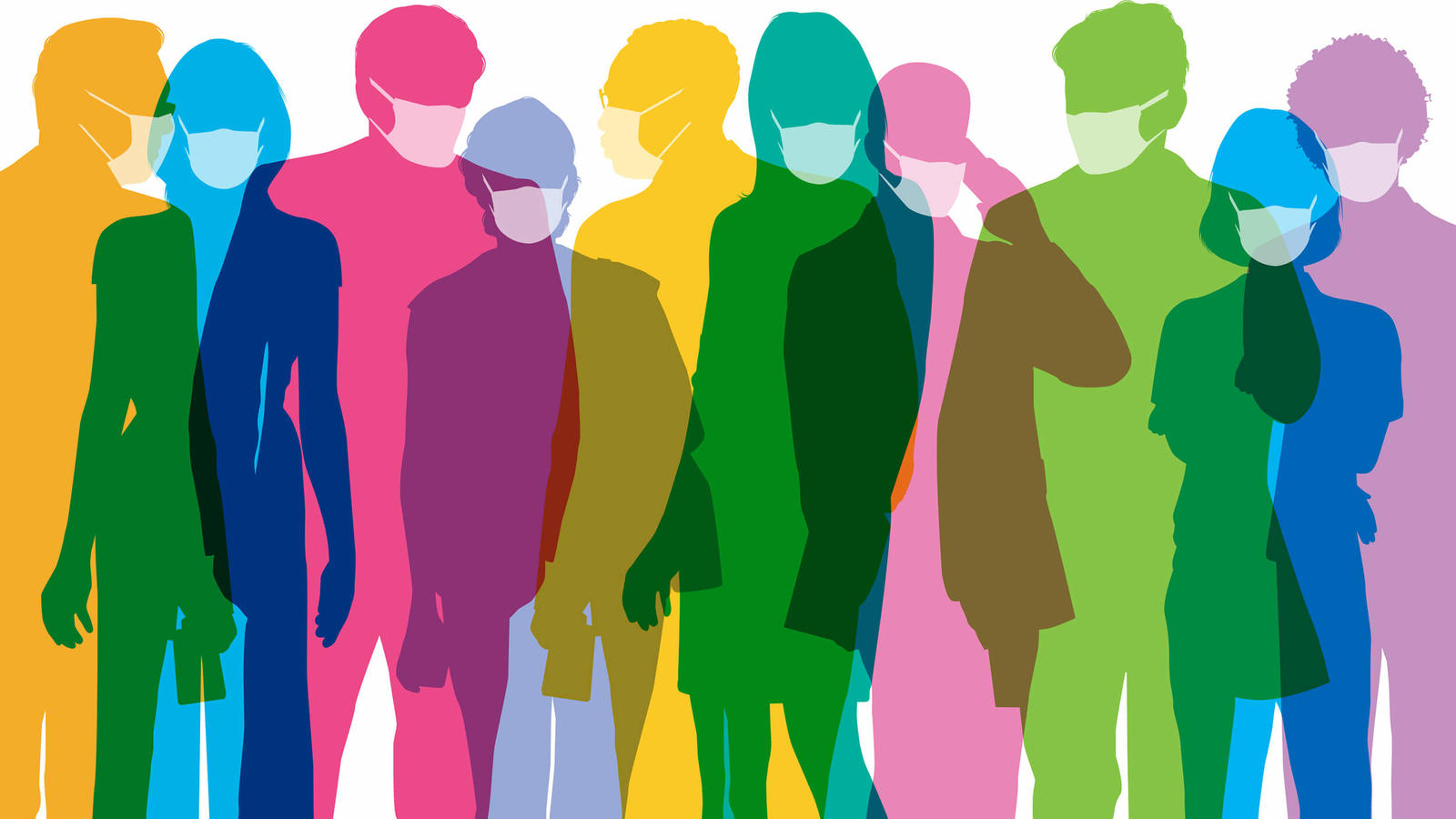 How Rice Business alums adapted to survive — and thrive — in a time of crisis.
In early March, Aaron Knape '08 was at a meeting in River Oaks discussing his tech startup sEATz — what he describes as "the Uber Eats for stadiums," which lets fans order food from an app and have it delivered to them in their seat.
He was joined by executives from the venture capital firm Valedor Partners and his co-founders, including Craig Ceccanti '08, to hash out the details of sEATz's upcoming $3 million Series A capital raise. The company they had founded in 2018 was poised for rapid growth.
sEATz already counted the Rice Owls football team and the Houston Texans as clients. Because of Knape's platform, their fans were no longer missing precious game minutes while waiting in long concession lines. The company had developed a close relationship with the food services company Aramark, and it had recently added the Houston Rodeo to its client roster. Knape was hiring additional team members and fine-tuning his platform to help stadium concessionaries more efficiently serve their customers.

"We were in the starting blocks, ready to grow and scale in 2020," he says. "It was supposed to be our breakout year."
Midway through the meeting, however, the news broke that the Houston Rodeo had been cancelled because of COVID-19. "The air left the room," Knape says. It meant that sEATz had just lost one of its biggest accounts.
Later that day, the NBA suspended its season. The next day, the MLB cancelled spring training games and pushed back the start of the regular season. "That week was the roughest week we've had as a company," Knape recalls. Somehow, he didn't panic. "I said, let's just see how this plays out."
A few months later, sEATz raised nearly $2 million in capital — on top of a $1.425 million seed raise in 2019 — and landed an MLB team as a client.
Business owners and entrepreneurs around the world were forced to tweak their business models to stay afloat during the COVID-19 pandemic. Like Knape, those who proved adept in the art of improvising on the fly — who successfully executed a pandemic pivot — managed to not only maintain but expand their business during a difficult year, even while others succumbed to the economic upheaval.
"Plenty of businesses just hunkered down, and they missed opportunities," says Lorie Clements '11, principal of Springboard Solutions, which coaches business owners and their leadership teams — about 20 percent of whom are Rice alumni. "The ones that persevered realized that obstacles can make us stronger, and they said, 'Let's grab this moment.' "
It's a lesson that applies to entrepreneurs even under ideal circumstances, says Yael Hochberg, the Ralph S. O'Connor Professor of Entrepreneurship at Rice Business and head of the Rice Entrepreneurship Initiative.
"That's true in normal times, and not just in times of crisis," she says. "The world isn't static. As new products and services enter the market, as people's preferences shift, entrepreneurs have to shift with them. A product or service that is relevant in one year may not be next year."
Startup ventures, in particular, need to maintain flexibility to adapt, Hochberg says: Getting locked into a particular vision of a concept, or how you wanted something to work, isn't going to get you far if your customers need something else.
New Features
As the pandemic unfolded, Knape realized that his business model, designed to cut down on lines and crowds at large events, was perfectly suited to the physical distancing measures health organizations were starting to recommend. And he knew that, eventually, sports teams would return to arenas — and so would fans.

"We saw that we'd been handed an opportunity to help venues plan their eventual return to live events," he says.
So instead of pulling back, the company added features to its app, including express pick-up and web-enabled ordering. "A lot of our competitors put their business in idle cash conservation mode. But we didn't take our foot off the pedal. We said now is the time to grow."
In May, sEATz attempted a cash raise of $1 million to get it through the end of 2021. It was oversubscribed, and sEATz ended up raising $1.7 million, which allowed it to hire new staff, including a new chief technology officer.
Now back on the field, the Houston Texans are using sEATz, and the company has integrated its app into MLB Ballpark, major league baseball's app. In December, the company won a contract with the New York Mets, its first East Coast client, for 2021.
It was that same growth mindset that helped Don Porr '97, the owner of Diamond Fiberglass, an industrial fiberglass tank and vessel manufacturer, decide to add new products during the pandemic.
Porr went through a major setback in 2017 when a devastating fire shuttered his business. But by the second half of 2019, business was back and humming along. That's when Porr linked up with Lorie Clements at Springboard Solutions. Together, they mapped out an ambitious growth strategy that included expanding his product portfolio to include the service of building large, on-site diameter tanks for clients.
When the pandemic hit, Porr thought about pumping the brakes, but ultimately decided to keep his momentum going. "We said we needed to forge ahead with all our plans," Porr says, "and we did."
The company's manufacturing arm turned a prototype into a fully produced tank and invested $200,000 in upgrading the equipment needed to build the tanks. Sales held steady and revenues dropped by only 10%. The company's industrial services arm, which requires workers to go on site, was harder hit, with revenues down some 40%. But no staff were laid off after careful expense cutting.
A Lift from Lilie
For both Knape and Porr, help from Rice Business was integral to both surviving and thriving. They benefitted from weekly Zoom meetings organized by the Liu Idea Lab for Innovation and Entrepreneurship (Lilie), where business owners and entrepreneurs convened to discuss cash conservation, PPP loans and strategies for keeping their businesses open. "We were really working together and supporting each other," Porr says. Lilie also ran webinars on topics like mental health to help alumni adapt to change.
In March, Lilie moved quickly to help alumni startups secure grants and loans to stay afloat while they worked on their pivots, says Kyle Judah, Lilie's executive director. sEATz ultimately received a PPP loan, and Knape credits Lilie with facilitating the application process. "The Rice network has done such great things for me," he says.
For Darrell Morris '18, the insights he gained from his finance classes at Rice Business helped him keep the burners lit at his cooking school, Well Done Cooking.
Morris and his wife bought the Houston-based business in 2018 and planned to grow the school from one location to 10 over five years. COVID-19 forced them to halt their in-person culinary classes, and at first the setback felt paralyzing.
Then, "after three days, we picked our jaws up off the floor and put pen to pad and took massive action steps," says Morris. "We said, we need to play offense on this and innovate and adapt to this new normal."
They quickly shifted classes online, and to differentiate the company in the crowded space of online courses, decided to deliver cooking kits to customers to better simulate in-person classes. That decision didn't come without its growing pains, however. Early on in the pandemic, when they shipped dozens of ingredient kits across Texas and Massachusetts for a corporate cooking class, the ice packs melted in transit and the meat arrived warm.
"We took a hit on that," Morris says, "but luckily the client was gracious enough to give us another chance, and we learned how to pack things correctly." What's more, the consulting firm client provided a three-page document filled with feedback that Morris and his wife were able to incorporate into their processes.
In May, the cooking school opened to 50% capacity, and in December, it saw a significant rush, with high demand for holiday baking classes. Morris hired new staff and the company broke even. He's planning to pick up with the company's expansion in 2021.
Ingredients for Success
Businesses that excelled during the pandemic have a few factors in common, according to Clements.
Companies that did well were able to move quickly from a fear-based mindset to one of growth and action. They crafted a new vision, made plans, tested solutions and experimented. And they didn't shy away from communicating with employees.
"This has really been a test of how resilient businesses and their culture were, and how aligned the leadership team was," she says. "I was seeing a lot of true colors come out."
Successful companies pursued "nice-to-have" projects, like creating unique onboarding and training videos and redesigning processes to be more efficient. They also hired new talent while competitors laid off staff. "They asked themselves, how can we do more for clients when everyone else is doing less? They took a leap of faith," Clements says.
That was especially true for Emily Baker '16, the director of finance and operations at the Houston Botanic Garden. COVID-19 could have foiled the garden's plan to open its doors to the public in the fall of 2020. But Baker, who joined the nonprofit at the beginning of 2020, made sure planning and construction stayed on track in the spring and into summer so the 132-acre park could open in mid-September.
"We decided to open, and open on time, because the garden is mostly outside, and people were craving places to go outdoors," she says.
Baker and her colleagues had to make do with an operating budget cut from $2.7 million to $1.9 million and work around construction delays. The team made peace with the fact that the in-person educational programming they had long planned for would largely have to be postponed. An in-person lecture series planned for the opening was delivered to visitors instead through videos on the garden's website.
Yet the park was able to expand its staff, adding 15 employees since July. Baker says the pre-pandemic installation of new HR software and other automation for the garden's finance and communications functions made interviewing, hiring and switching to remote work for some employees much easier.
The park exceeded its first-quarter operating goals for admissions and memberships, with earned revenue of $390,000 in the last quarter of 2020. It now has over 2,000 members, half of whom joined after visiting.
"We take that as a huge stamp of approval," Baker says. "The garden has proved to be a place where people want to be."
Successes like the Houston Botanic Garden's may be a rarity during the pandemic, but that doesn't mean it's too late for other companies and nonprofits to pivot. There's really no wrong time to reinvent yourself, says Clements. She suggests looking at how the landscape has changed and creating a new business plan.
"My advice is to think big," she says. "Set a long-term target. Plan where you want to be in three years and work backwards from there. And don't let the uncertainty of today's times put your plans on hold."
Deborah Lynn Blumberg is a Houston-based freelance writer specializing in health and wellness and business and finance.