Feature
COVID, One Year Later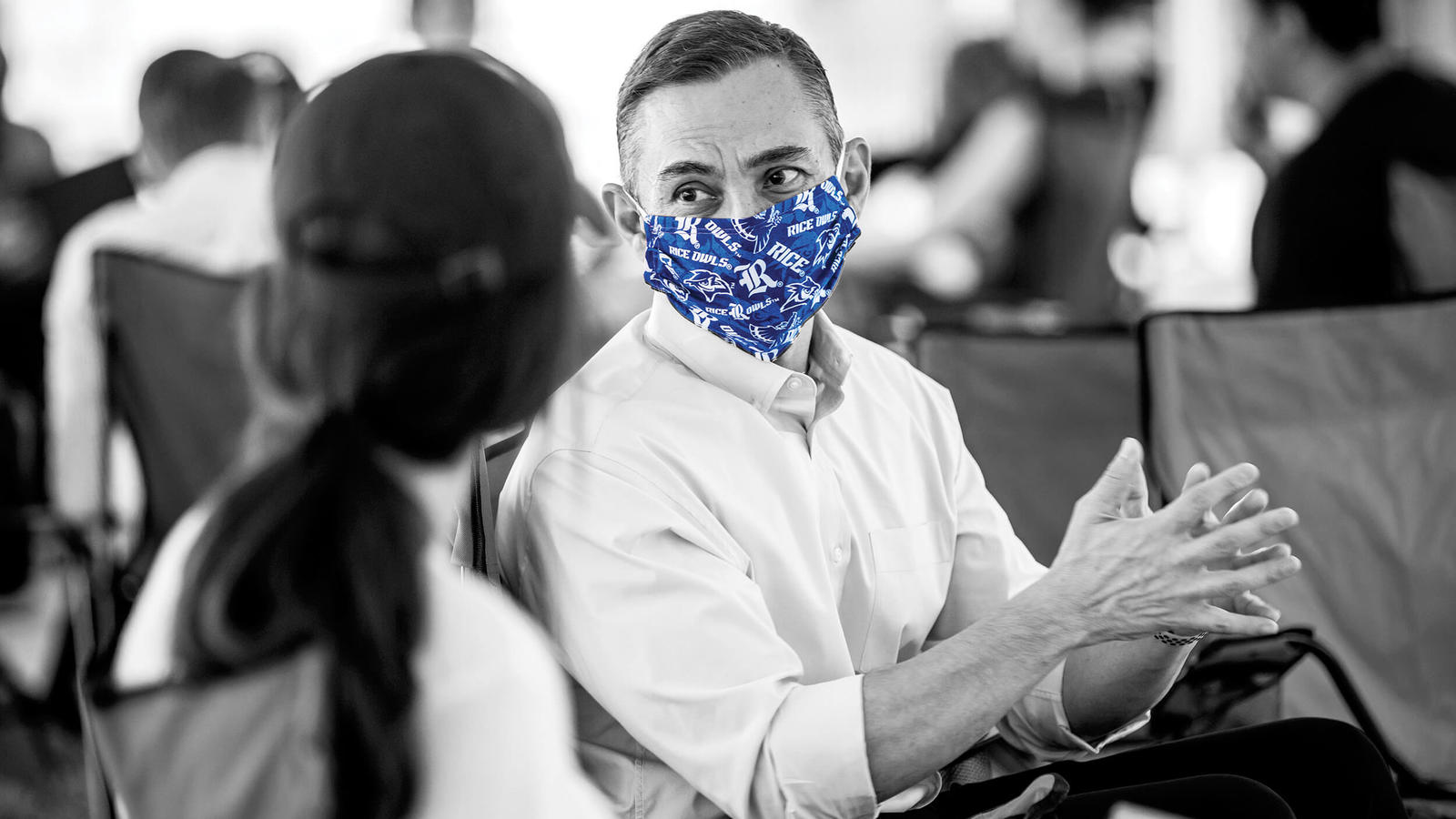 We made it through the darkest days of the pandemic. Now things are looking up.
It's been a year.
Rice first canceled in-person classes the week of March 9, 2020, after a university employee tested positive for COVID following a Nile River cruise. As the coronavirus pandemic started sweeping the U.S., Rice was the first Texas university to issue major cancellations, out of "an abundance of caution." Abundant caution quickly caught on, of course, and other schools soon followed suit.
What at first seemed like it would last a few weeks, prompting us to panic-buy toilet paper and canned goods as if we were preparing for a hurricane, became our "new normal," a seemingly indefinite life in limbo as restrictions eased and tightened through several pandemic peaks. 
Rice Business moved all classes online for the spring semester on March 16, 2020. When classes resumed in the fall, we delivered courses using a hybrid model that meant students could choose whether to attend classes in person or virtually. To ensure a high-quality online experience, we made a $1.2 million investment in classroom technology and provided professors with additional support staff to eliminate technical difficulties. Our faculty — who delivered classes from their homes, their offices and live in the classroom — were supported by classroom ambassadors (our COVID-era teaching assistants) and technology TAs who made sure that classes were inclusive and accessible to students attending remotely. About 75 percent of students across our programs, however, chose in-person learning.
We successfully navigated the fall semester with precautions in place to keep everyone in the community safe. Everyone on the Rice campus was required to wear masks and undergo regular COVID testing. We moved events outdoors wherever possible, and we limited the number of people in classrooms and public spaces to ensure that everyone kept a safe physical distance. That allowed us to deliver courses on schedule and enable students to make progress toward earning their degrees on time. It also kept the virus from spreading. Since the beginning of this academic year, Rice has conducted more than 120,000 COVID tests, with a positivity rate of 0.27 percent.
After the winter holidays, a surge in cases nationwide and in Houston meant that Rice, and Rice Business, began this spring semester remotely once again. In mid-February, we returned to hybrid instruction — a week later than planned, due to the devastating storm that blanketed Houston in snow and ice.  
As COVID vaccines become more widespread, we hope that the newest normal will start to more closely resemble our old normal. In March, Rice announced in-person graduation plans for both the class of 2021 and 2020. We're excited to hold the Rice Business Investiture on May 14 — and even more excited that the university's commencement plan recently expanded to allow each graduate to invite up to four guests to celebrate this special day in person. Our ceremony will be held Friday morning at 8:30, and will still be livestreamed for remote viewing by anyone who cannot attend in person.
Meanwhile, this year's alumni reunion is a weeklong virtual event, from April 18 to 24, with plenty of online programming, including the Rice Business Alumni Awards, school updates, webinars, coffee chats and more.
We are hopeful that the accelerated availability of COVID vaccine doses will lower overall public health risks from the virus and increase our ability to safely gather in larger groups. Along with COVID testing, Rice has been providing vaccines to eligible faculty, staff and students — and doing its part to help vaccinate the surrounding community. On March 15, Rice Stadium began operating as a community vaccination site serving the entire Houston area. The vaccine clinic, one of several operated by Baylor St. Luke's Medical Center, heavily emphasized vaccinating underserved populations in Houston.
The indicators are improving, nationally and in Houston. We can see the light at the end of the tunnel. The sacrifices we've made have helped get us here. It's no surprise that the Rice Business community has been agile and adaptive in the face of uncertainty. Most importantly, we've supported each other through this dauntingly difficult period. We hope that soon we can celebrate, together, our return to "regular life."
You May Also Like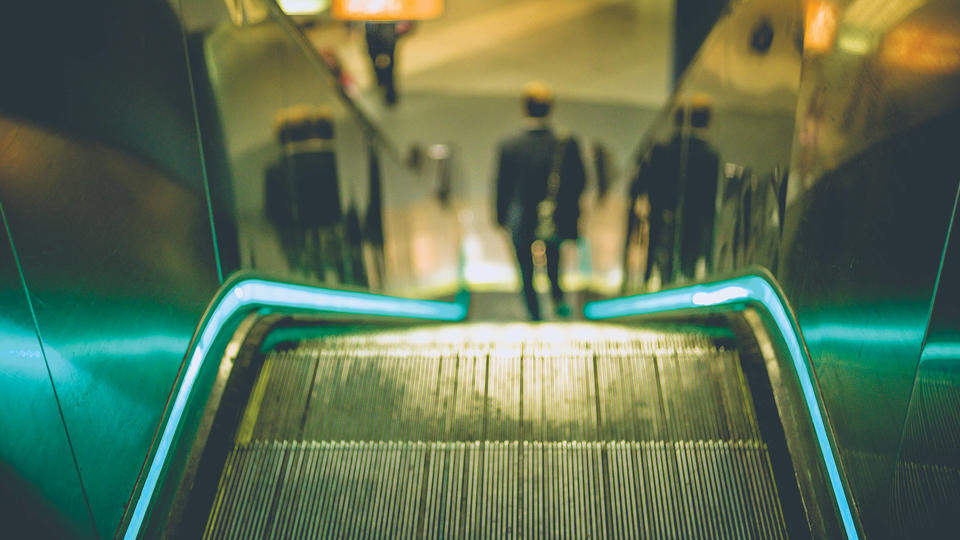 Feature
Rice Business professor Marlon Mooijman explains why too much power can breed mistrust — and make it hard for leaders to take an exit cue.