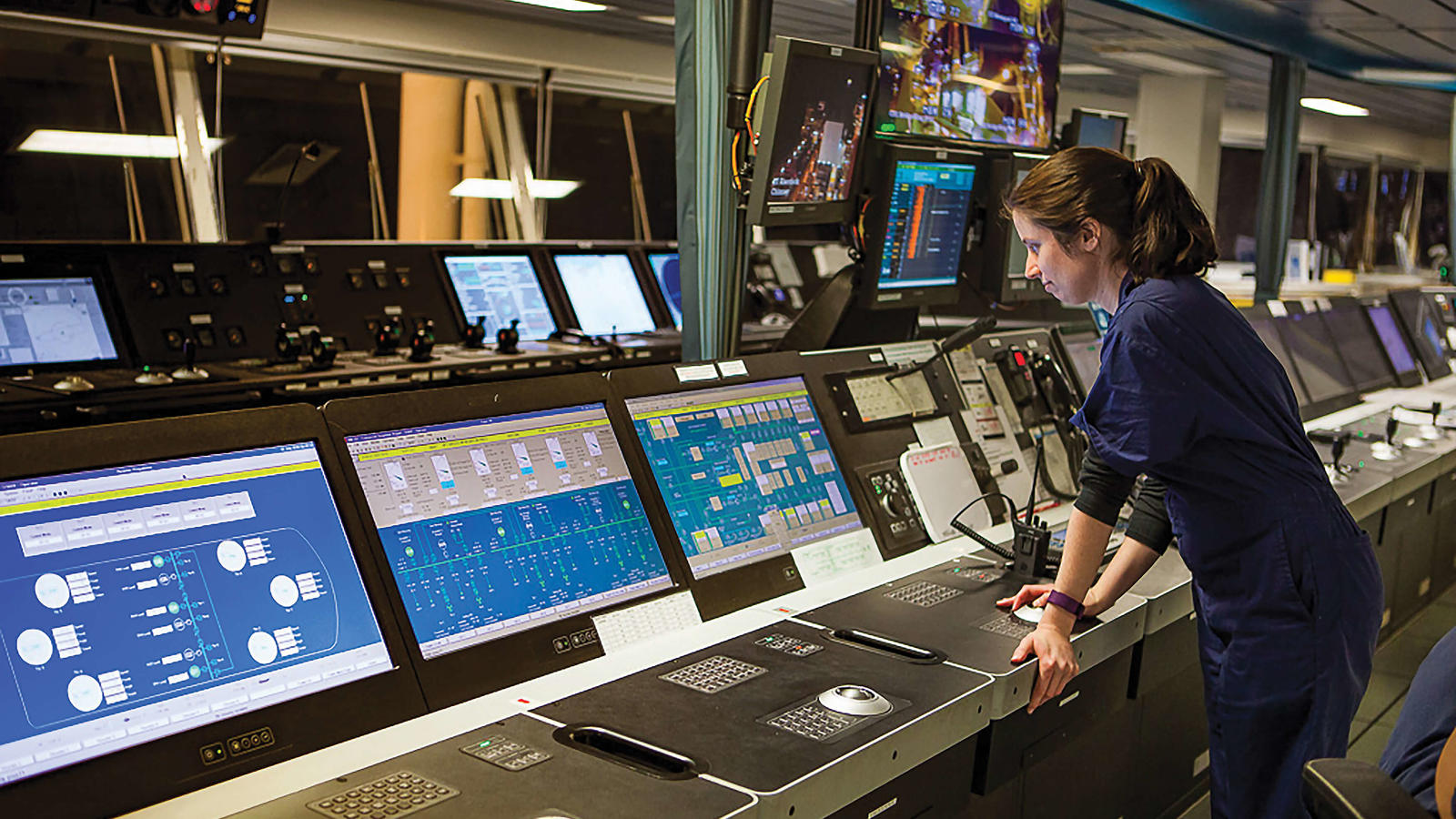 How Ally Cedeno '20 is working to make the offshore industry more inclusive to women.
Throughout her career in the offshore industry, Ally Cedeno got used to being one of the only women working aboard a ship. But in 2015, as a dynamic positioning operator in the Gulf of Mexico, she found herself working alongside several women for the first time. It was like discovering a new community.
"I found a level of camaraderie I hadn't known before and a sense of belonging," says Cedeno, 35. "There was just this expectation that women would be there and that was very foreign to me because when you're in a very male-dominated environment, you're always aware of your gender."
The feeling stayed with Cedeno even after she was promoted and went to work on a new drillship in South Korea. She kept in touch with the women she'd worked with and realized how important it was for other women within the offshore and maritime industries to experience this type of community. Her idea for her nonprofit, Women Offshore, was born.
Cedeno, who has spent more than a decade in the offshore industry, earned her MBA from Rice Business in 2020. She credits her time at Rice with helping her gain the skills necessary to run a nonprofit and preparing her to rise as a leader in the offshore industry. She is currently in an operations development program and training as an assistant driller with aspirations to go into management.  
"There are still a lot of decision makers out there that are not women. I see decisions being made that affect women, and I wonder if those women will be around when they don't see the role models in their companies and they don't see decisions being made with the mindset that 'Hey, we have women in our fleet as well, not just men,'" she says.
Learning the Ropes
Growing up in Seattle, Cedeno first discovered her love of the water as a 6-year-old, when her dad taught her how to sail a small boat.
As a kid, she thought she would end up going to medical school at the University of Washington. But as she got older, her skill and passion for sailing grew and she began racing sailboats competitively. Since she knew she didn't have enough money for college, she realized sailing could be a way to snag a scholarship.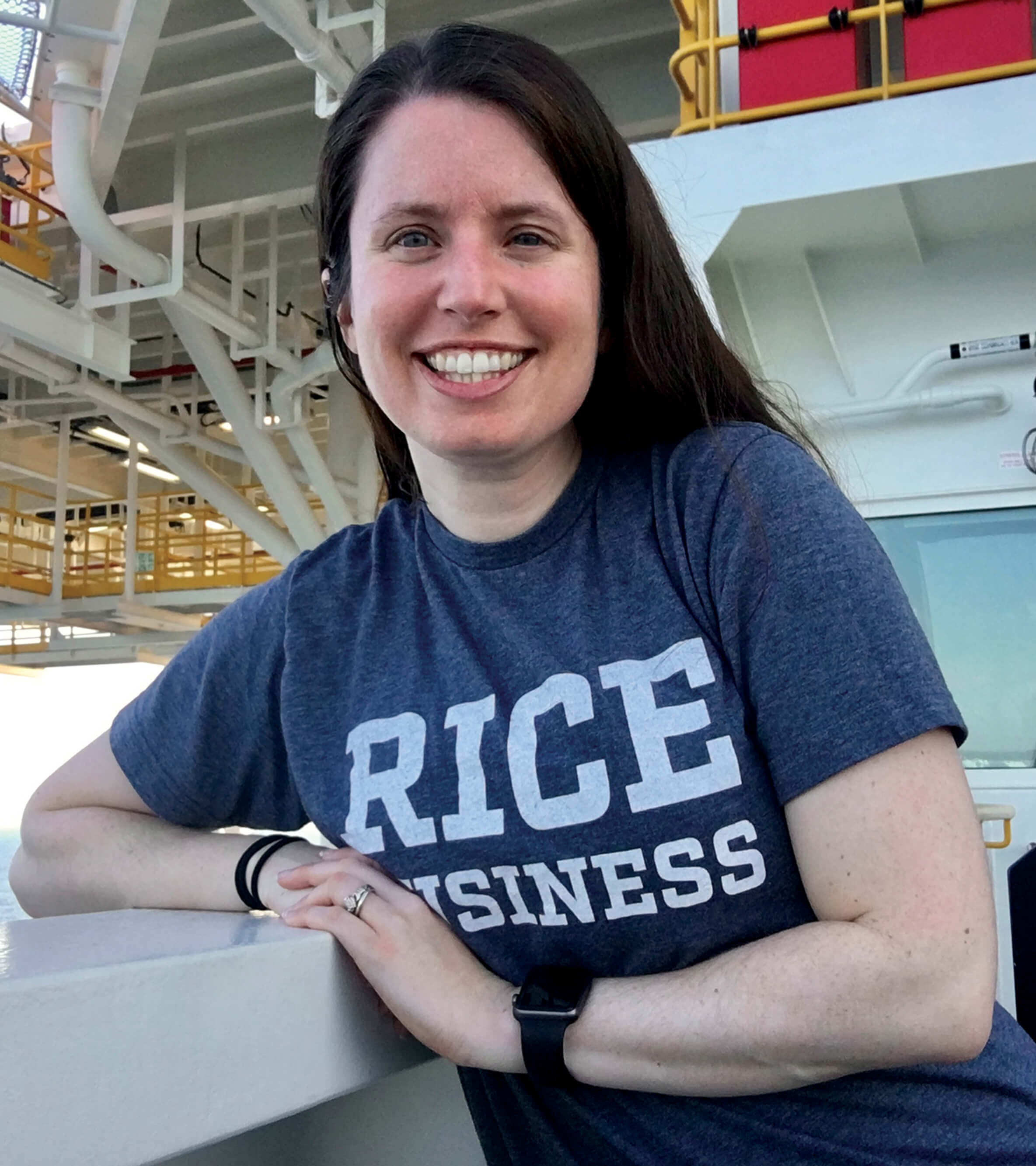 In 2004, she was recruited to race sailboats at the United States Merchant Marine Academy in Kings Point, New York. Most of the school's graduates go on to become maritime officers, engineers, and ship captains. After graduating in 2008 with her third mate license, Cedeno started working on a cruise ship in Northern Europe. The ship made its way to Antarctica and Cedeno was hooked. She was supposed to be on board for only about three months, but stayed for five.
"I didn't want to leave," she says.  "Antarctica is amazing. Navigating around it is very challenging … but there's no other place really like it."
For the next year, Cedeno found herself navigating cruise ships all around the world — in the Suez Canal, the Mediterranean Sea, the Atlantic Ocean and the Indian Ocean. In 2010, she transitioned to the offshore industry when she joined a dive boat owned by Global Industries.
Braving the Elements
Working offshore is demanding and often dangerous. Cedeno usually works 12-hour days as a dynamic positioning operator, a role that requires her to keep the rig over an oil well as it's being drilled. She uses a computer system with sensors, GPS, and underwater beacons to maintain the rig's positioning.
Although she enjoys the work, it can be isolating, with month-long stints away from family and friends. Halfway through each stint, she finds herself feeling down. She calls it the "mid-hitch blues."
"I will experience moments out there, where I'm like, 'I don't want to be here.' Or everything's so hard right now, whether that's the heat, or the task at hand, or politics on board, you name it," says Cedeno.
"Sometimes all of that at once, it hits you hard. So I'll just coach myself to get through the next hour, or the next minute, or the next day, whatever I feel like I can't get through."
Bad weather on land can quickly become a nightmare at sea. During the winter freeze that devastated Texas in February, Cedeno was working on a rig in the Gulf of Mexico, where there was no escape from the elements. She packed on extra layers of clothes, braving the brutal weather.
"I was shivering, but I kept working," says Cedeno. "It just pushed me to every max that I could reach."
Building a Business
Women Offshore had its origin as a blog Cedeno started writing in 2017, based on interviews with other women in the field. But she soon realized it could be much more than just a website. She turned to the MBA program at Rice Business to help her structure her idea and figure out its next steps.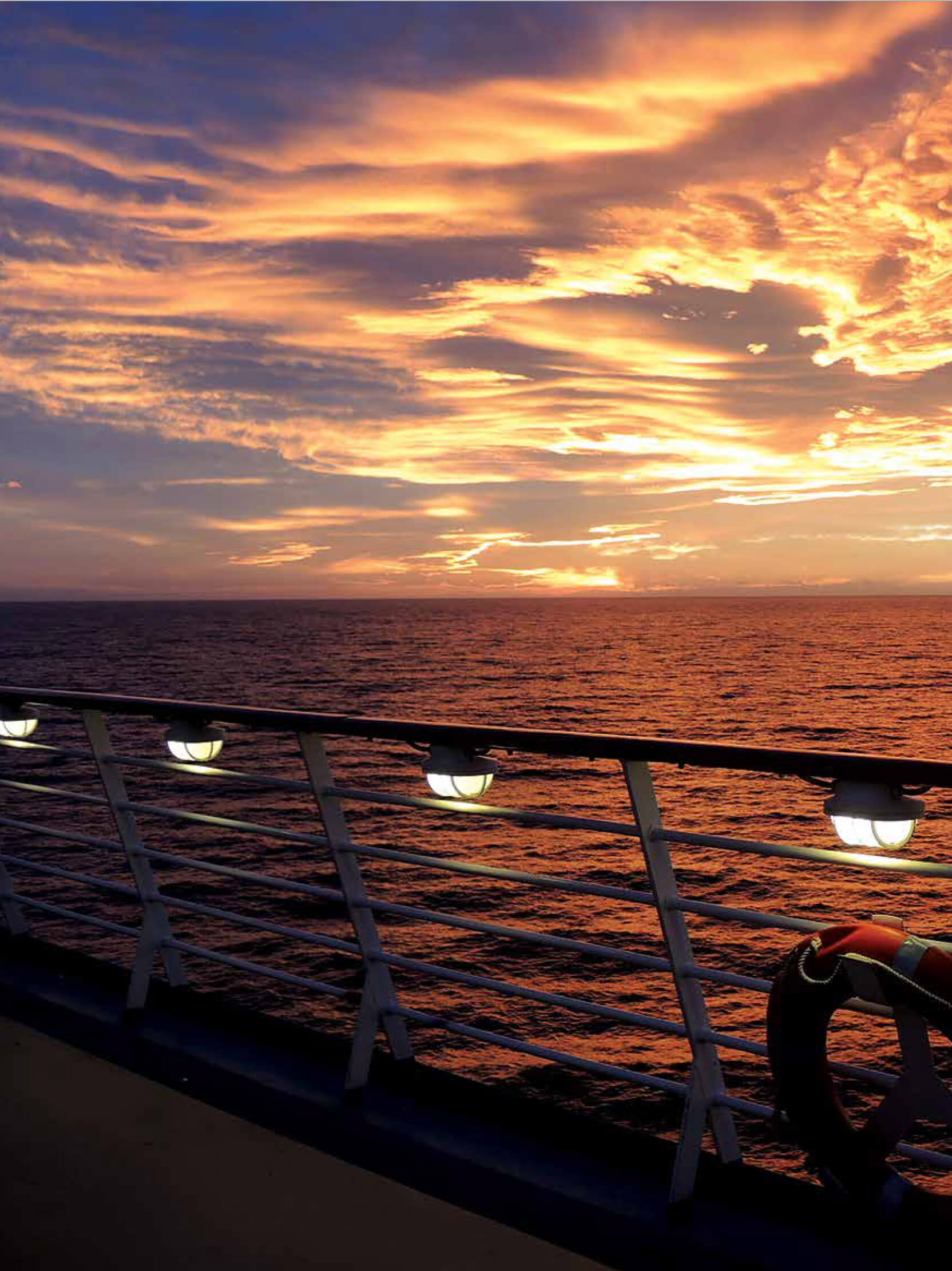 In one class, she came up with a business plan to create an online swag shop for Women Offshore. She had just taken a pricing strategy course, which she leaned on heavily as she figured out what to charge for merchandise. Cedeno also collaborated with her pricing strategy professor, Utpal Dholakia, who served as a mentor as she created the swag shop.
"That was neat to not just apply what I learned, but to go back to him and keep learning," said Cedeno.
During her time at Rice, Cedeno also felt the support of her classmates. In her core marketing class, her group decided to use Women Offshore as a model for their big class project, designing a marketing plan around the organization.
Throughout the year, the nonprofit offers events, mentoring and other resources. During 2020, its main revenue source was an annual conference, which Cedeno and her fellow organizers had to remake as a virtual event during the pandemic. It required quick planning to take the in-person event online and to keep the organization afloat financially. Cedeno spent late nights brainstorming with staff, but the virtual event was ultimately a success.
Cassi Laskowski, the program administrator for Women Offshore, describes Cedeno as extremely driven. "She puts her heart into Women Offshore and her job," said Laskowski. "She's a really hard worker. She leads by example. There's nothing she would ask any of us to do that she wouldn't be willing to do herself."
Cedeno has also started a podcast on which she interviews women who work in the offshore industry, discussing a wide range of sometimes challenging topics, including sexual assault and harassment.  
Welcoming Women
Even though progress has been made in the industry, thanks in part to organizations like Cedeno's, women still make up only about 3.6 percent of the offshore workforce, according to trade organizations. To keep moving the industry forward, Cedeno said companies have to start recruiting more women. And that has proved difficult during the pandemic, when many companies had to lay off workers or stop recruiting altogether.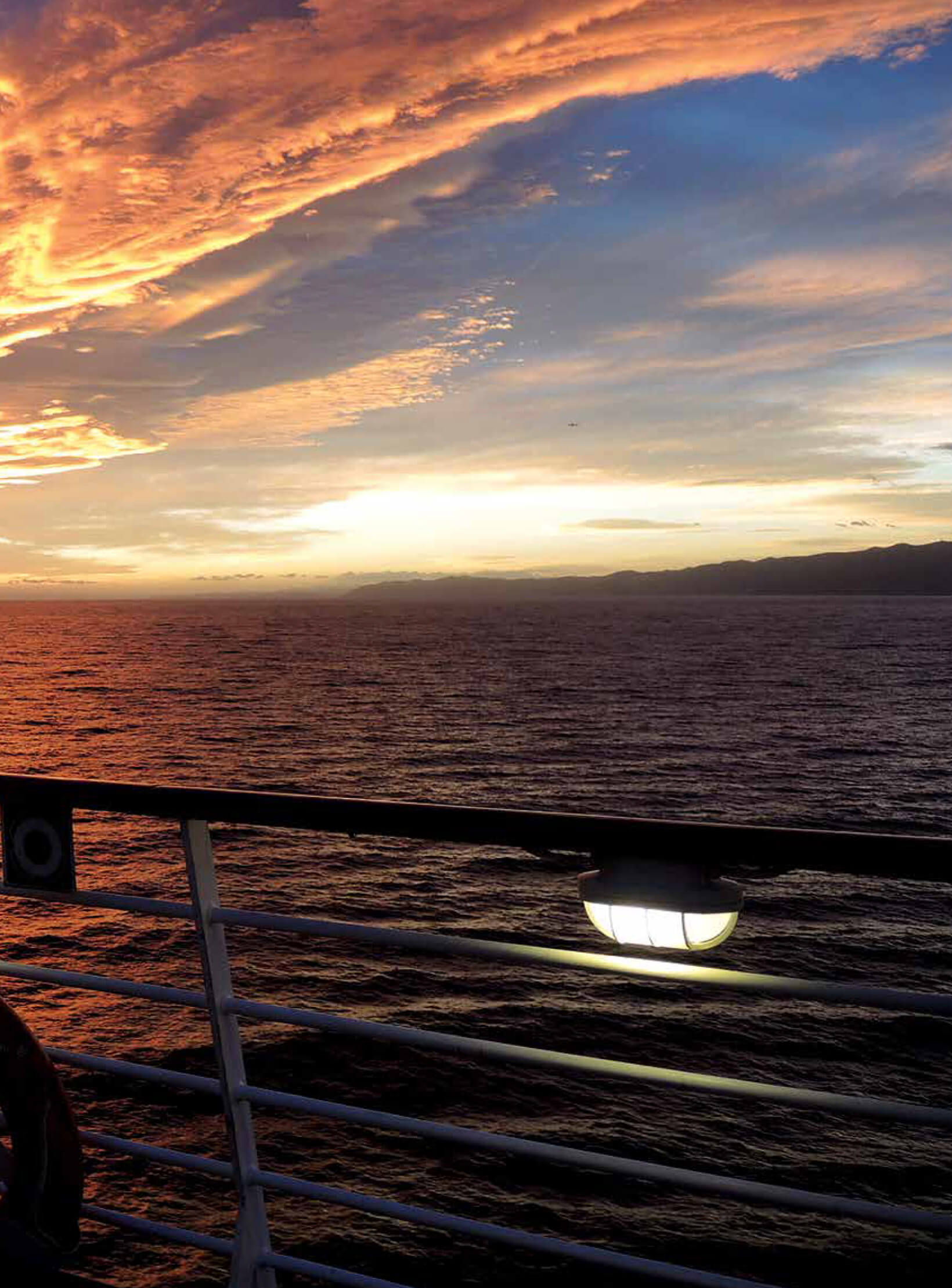 Rebecca Ponton, the author of "Breaking the Gas Ceiling: Women in the Offshore Oil and Gas Industry," says that support is key in helping women persevere.
"You need to have people that encourage you," she says. "You need to surround yourself with positive people who believe in you, who believe that you can do it. In turn, that helps you have confidence in yourself."
Despite the lack of women in the field, Cedeno says those who do persevere end up building skills they can use for the rest of their careers.
"It's going to push you to a level that you've never been pushed to. But know that you'll become a part of this elite group of women who've done it," she says. "When you do move on, and a lot of people will, whether that's two years or 10 years from now, you'll have these skillsets that will be valuable to your next company, but also to yourself to help you get through the next set of challenges that come your way."
Brooke Lewis is a Houston-based freelance writer currently working on a novel about faith, love and friendship.