Career
Why an Entrepreneurial Mindset Matters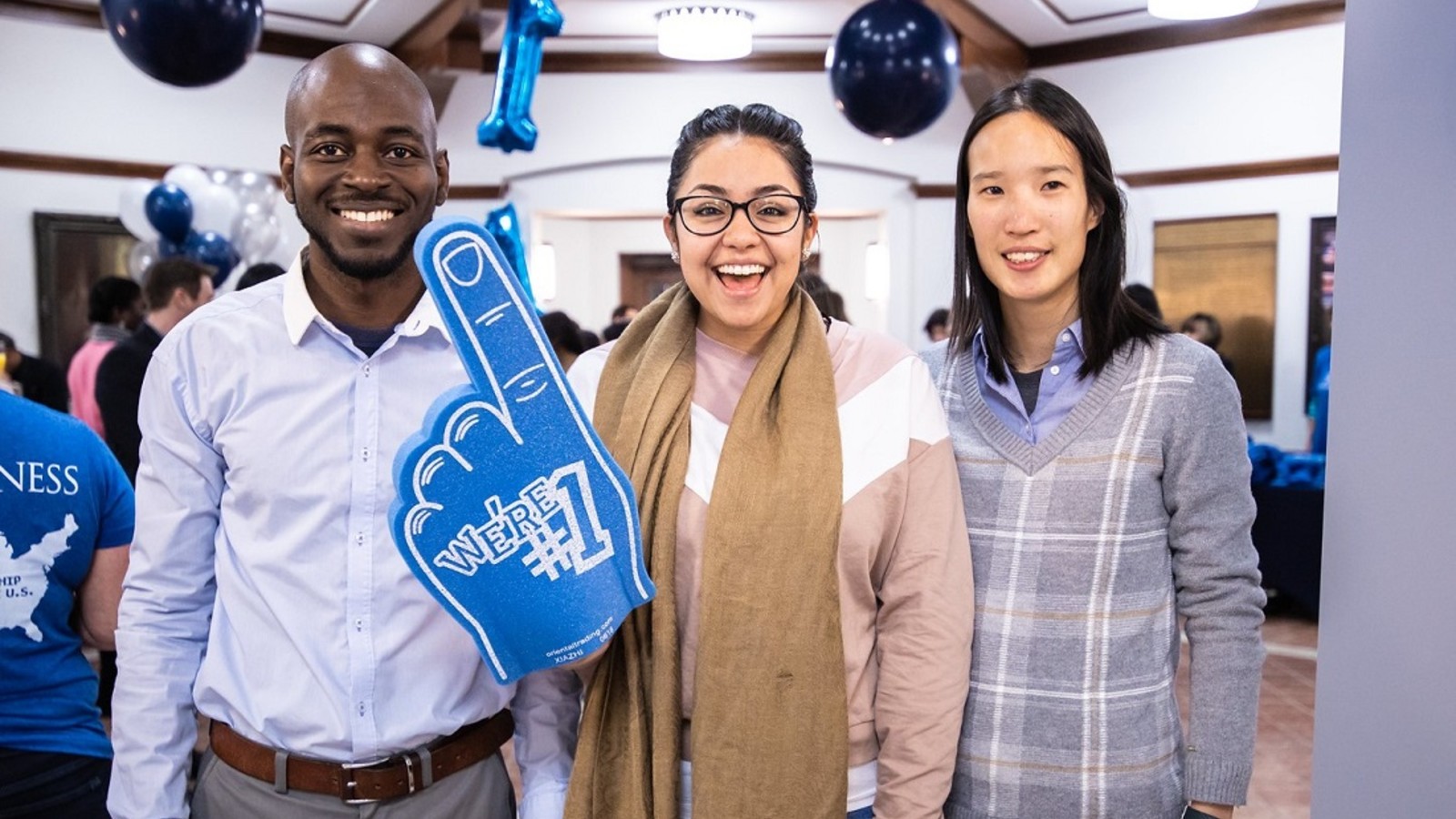 An entrepreneurial mindset — we talk a lot about that at Rice Business. But even though our entrepreneurship program has been ranked No. 1 for three years (and been in the top 10 for over a decade), not every student wants to start a business. That's why we say it's a mindset – because entrepreneurship is more than just a class here, it's a philosophy.
If you are interested in entrepreneurship, the MBA program at Rice Business is a no-brainer. You get the classes, resources and network you need to build your business. If you're not an entrepreneur, what's the benefit to you?
Attending a school with the No. 1 graduate entrepreneurship program exposes you to faculty and classmates who are hyper-focused on understanding the problem spaces facing the world, empathizing with those affected, and creating and launching responsive solutions. Even if you don't have ideas of your own that you want to pursue, you'll be immersed in a community that includes entrepreneurs looking for complementary talent from business development and sales to product, finance and strategy.
It comes down to a way of thinking that is central to our teaching and your career. Every individual today needs entrepreneurial skills and capabilities to flourish — whether it's inside a large or mid-size corporation or as an entrepreneur. Your ability to identify opportunities, problem solve, create products and services to meet those opportunities, and operate in an ambiguous environment with few resources is critical.
Interested in Rice Business?
If it's true that you'll likely work for five or more different companies during your lifetime, you'll need these transferable skills to pivot and be successful. We'll help you sharpen these skills and introduce you to a whole new way of thinking.
Two initiatives at Rice will be a big part of your journey: The Liu Idea Lab for Innovation and Entrepreneurship (Lilie) and The Rice Alliance for Technology and Entrepreneurship.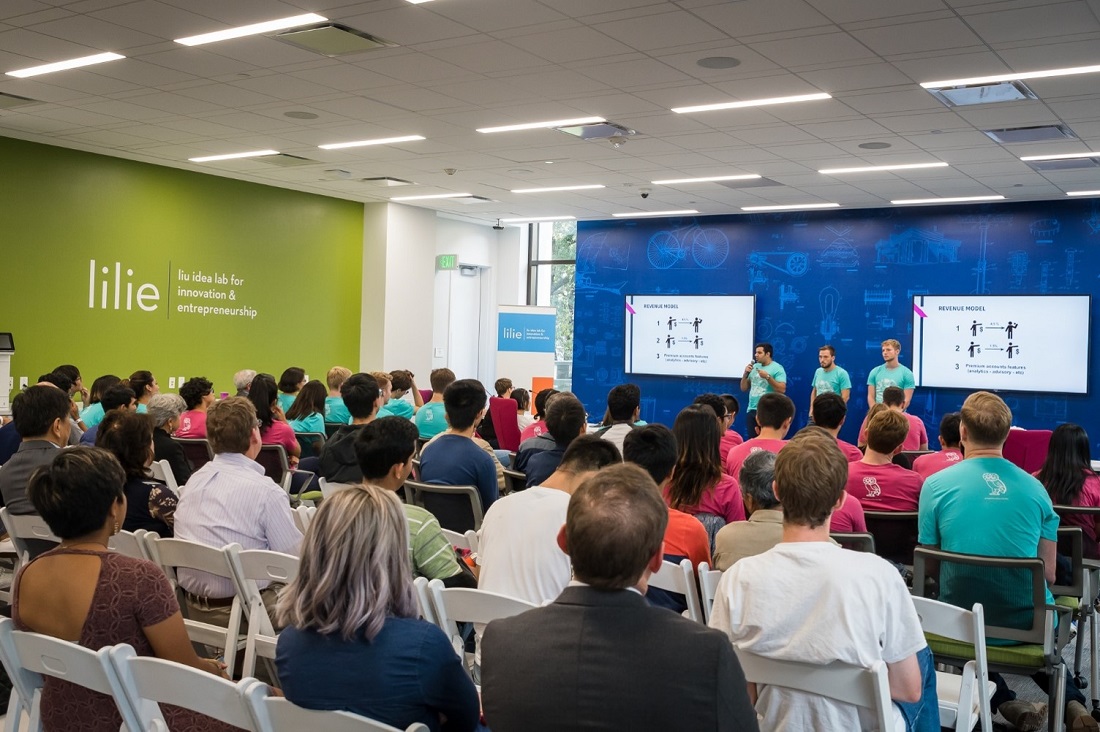 Lilie is Rice's center for entrepreneurship, serving as the home for everything in and outside the classroom for all students, faculty and alumni pursuing entrepreneurship, venture capital or innovation-related activities. The courses and programming from Lilie teach the new product and business building process from idea to real-world impact through experiential learning opportunities in a dedicated state-of-the-art space on campus. With resources like equity-free funding and personalized mentorship from a vast network of alumni entrepreneurs and innovators, Lilie ensures students have what they need to make real progress at every step of their journey.
Courses such as New Enterprises, Financing the Startup Venture and Tech Product Management are popular with entrepreneurs and non-entrepreneurs. The Student Venture Fund gives real-world experience and course credit for sourcing, analyzing and investing in emerging tech startups as a venture capitalist for Lilie's $2M student venture fund. Lilie's events and programming feature fireside chats with successful professionals, opportunities to commercialize technologies from Rice's research labs, and the newly announced Venture Studio summer accelerator program. Whatever your goals, developing an entrepreneurial mindset equips you with the skills, perspective and experiences most highly sought after by employers.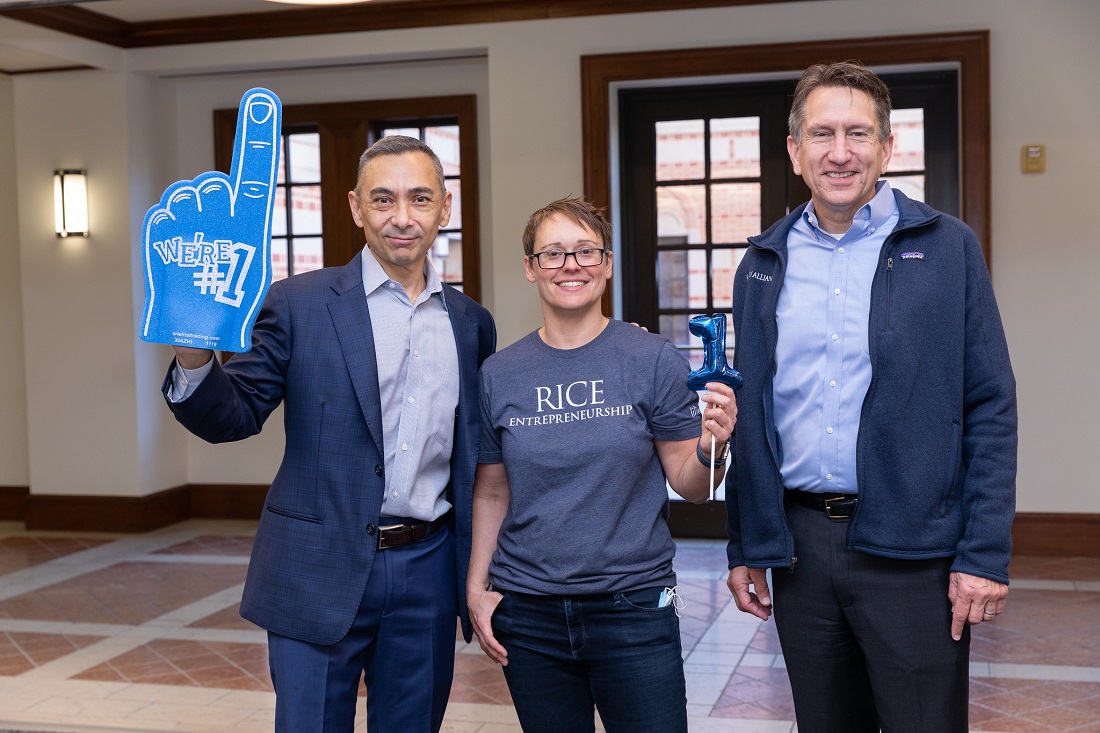 If you're interested in acquiring an existing business to help scale, instead of starting one from scratch, or creating a social impact organization or non-profit, Lilie has similar classes, experiences and resources to get you started down that path. And entrepreneurial support doesn't end when you graduate, because even if the right idea happens years after you graduate, Lilie's Rice Alumni Entrepreneurs and Innovators programming provides workshops, peer support, mentorship and equity-free funding for alumni.
Rice Alliance is housed in McNair Hall and supports the connection between the Houston and Texas technology communities and the Rice campus. Rice Alliance helps bridge Houston's entrepreneurial ecosystem with Rice's campus, providing the Rice community with a variety of opportunities to grow their network of innovators, investors, corporations and mentors. It hosts the Rice Business Plan Competition (RBPC) annually, one of the world's largest and richest graduate student startup competition, with 42 student teams joining from around the world to compete for over $1.5 million in cash and prizes. RBPC hosts top student entrepreneurs, along with 250+ investors who participate as judges, presenting a unique opportunity to meet and network with rising startups from other universities and startup ecosystems.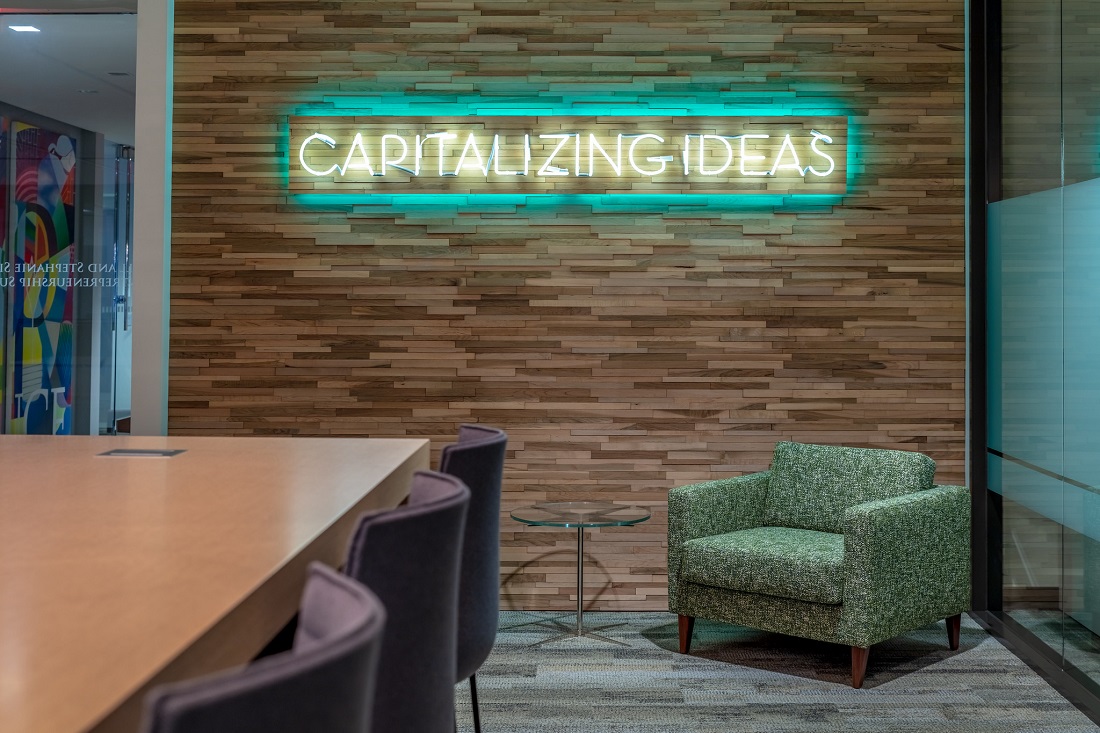 Additionally, Rice Alliance hosts the Texas Life Science and Energy Tech Venture Forums, two of the largest energy and life science venture capital conferences in the region — giving you a first-hand look at the future of the industries and providing "collisions" between rising companies in these industries and students seeking opportunities to find exciting new roles. Rice Alliance also hosts the Clean Energy Accelerator at the Ion, which seeks to bring exciting new startups in the energy space to Houston's emerging innovation district. The Ion and the Rice-led innovation district also houses the Houston branch of Greentown Labs and a variety of accelerators and co-working spaces. The network you build while attending Rice Business is unparalleled. 
Because Houston has one of the youngest, fastest-growing and most diverse populations anywhere in the world, its spirit speaks to our students and alums. It has the largest medical center (right next door to Rice), is known as the energy transition capital, and with Rice alumni having taken companies public worth $100 Billion in 2022, is growing in reputation as a tech hub.  As the country's fourth-largest city, Houston is a magnet for businesses and talent in healthcare, life sciences, digital tech, aerospace, manufacturing, trade and transportation. A great economy and an even greater embrace of large and small businesses make it the perfect place to come to graduate school.
No matter what your career goals look like now, an entrepreneurial mindset is necessary for lifelong growth and career success. Rice Business and its community in Houston are here to help you build it and thrive.
Joe Soto is the Director of Recruiting for Rice Business Recruiting and Admissions. 
You May Also Like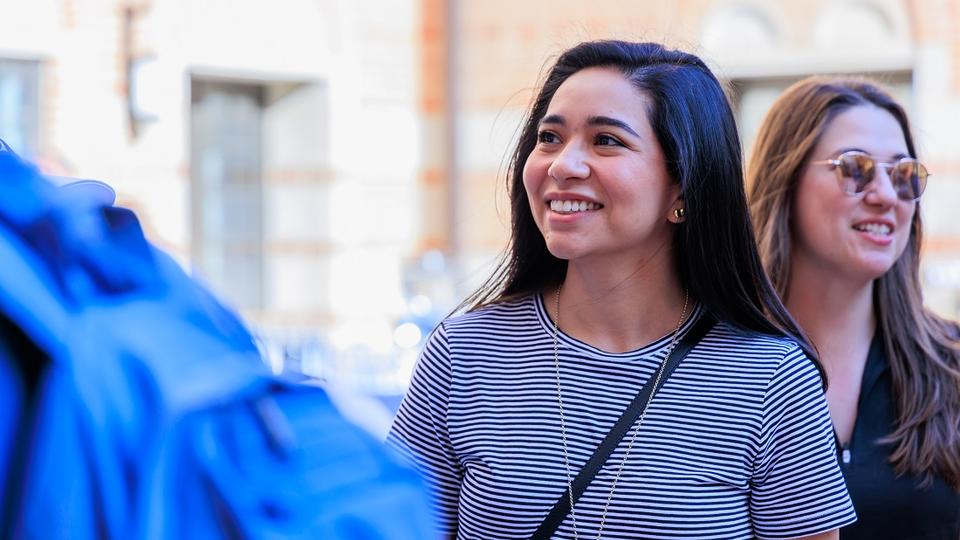 Career
Our Career Development Office (CDO) shares five practical steps for getting a jumpstart on your job search when you join our Full-Time MBA program.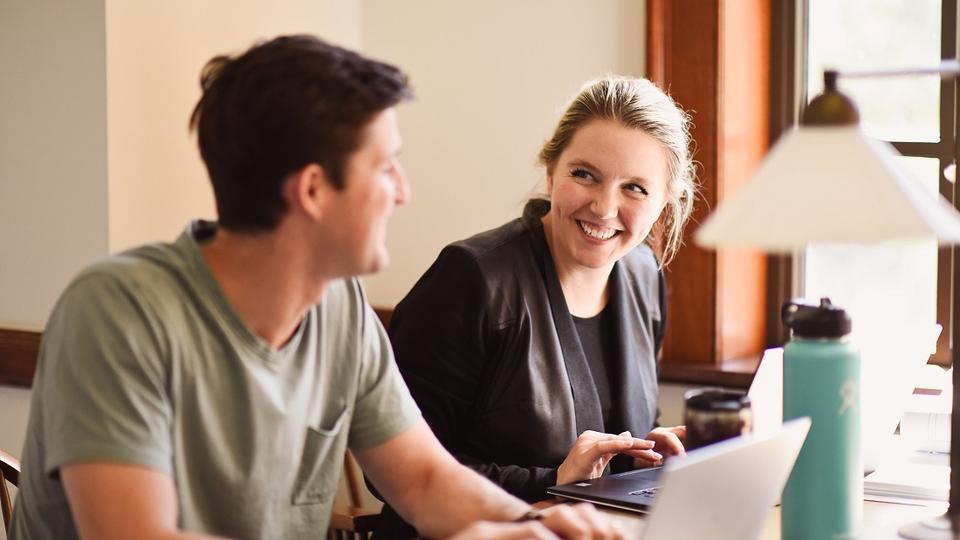 Career
Find out why Houston's status as an emerging tech hub makes Rice Business the perfect place to earn your MBA.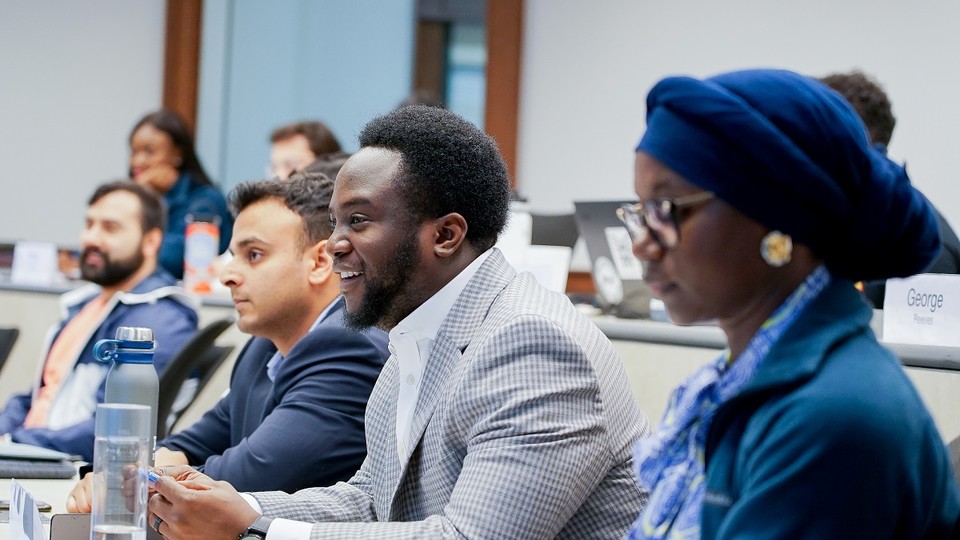 Career
Consulting is one of the most popular career paths for our MBA graduates, and for good reason. Not only is it lucrative, with salaries around $175,000, consulting enables you to put creative problem solving into action to help businesses succeed. Our strong reputation as the #10 Best MBA for Consulting, according to 2022 Princeton Review rankings, is just one of the reasons our graduates find success in consulting.