Student Life
Managing Your Time as an MBA Student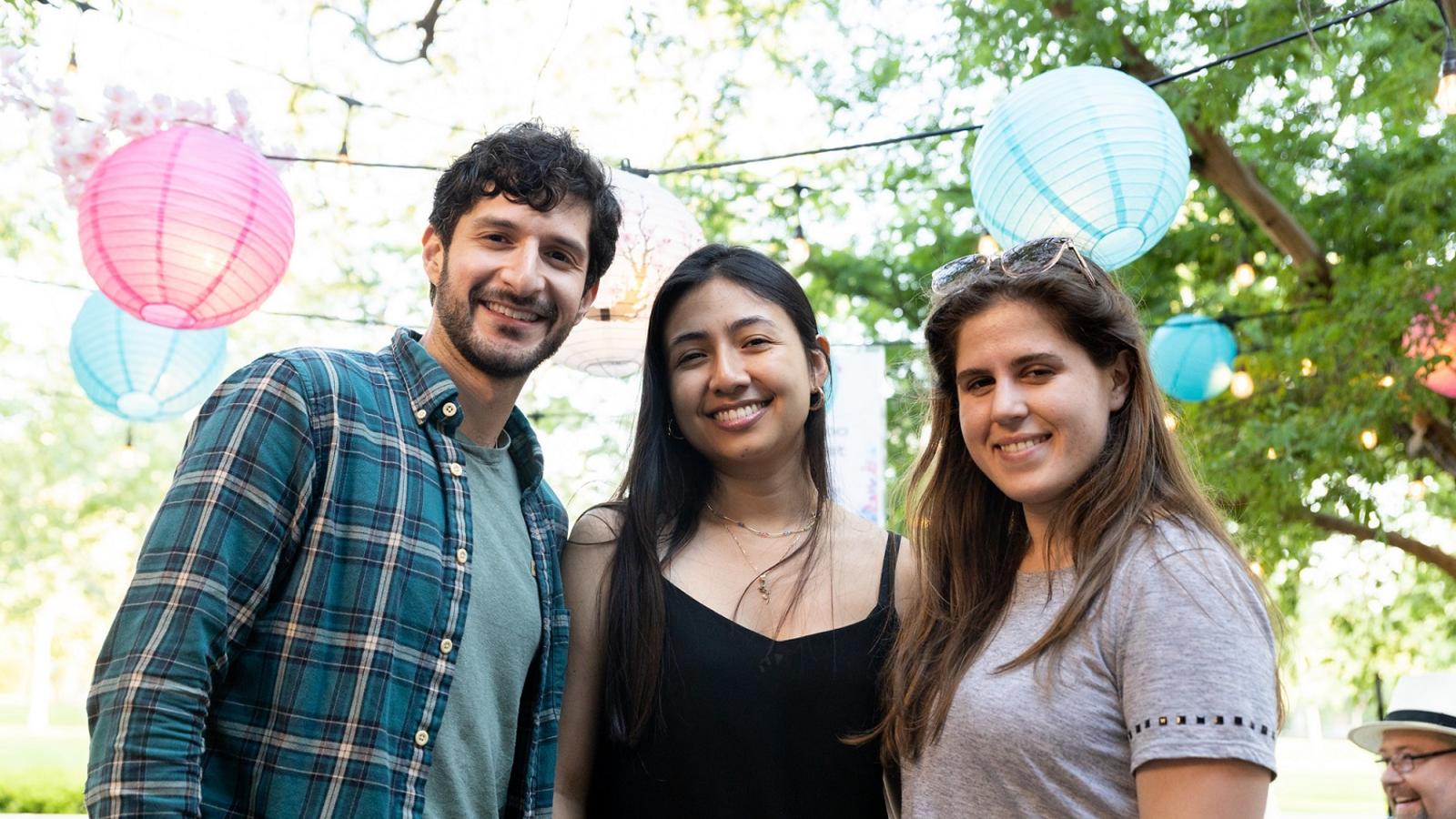 As an MBA student at Rice Business, you're going to have lots of demands on your time: schoolwork, applying for internships and jobs, and extracurricular activities. Plus, making time for family, friends and hobbies you enjoy. But it's possible to manage it all with the support of your Rice Business community.
You can lean on professors, classmates, and support staff at the Career Development Office (CDO) and the Office of Academic Programs and Student Experience (APSE), to name just a few.
Here, three full-time MBA students and Ruth Reitmeier, our director of coaching, share their top tips for success at Rice Business: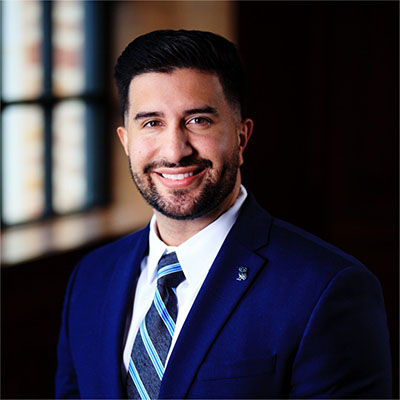 1. Find a Calendar System That Works For You
"Having a really clear calendar, that's probably the most important. A lot of my friends use paper daily planners, but for me, having it all digital in Outlook and with reminders is really helpful," says Luis-Miguel Padilla, an Army veteran and full-time MBA student. "Being able to know what's on the horizon allows you to plan. When I was in the Army, we called it the 25-, 50-, and 100-meter targets, the short to long range. We make sure to tackle the closest things first, before we can start looking at the 100-meter targets."
Padilla's calendar helps him stay on top of his class assignments and work with the Rice Business Veterans Association, as well as his roles as a fellow with the Robert Toigo Foundation for underrepresented minorities in finance and a member of The Consortium, a national diversity network for MBA students.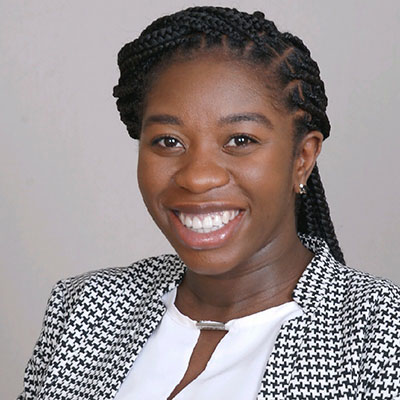 2. Start Your Internship Search Early
Every MBA student does an internship during the summer between their first and second years. "One thing that really helped me was securing my internship before my first day of classes," says Bunmi Aiwerioghene, whose husband, Erhun, is also in the full-time program. They are parents to twin 11-month-old boys.
Aiwerioghene will spend the summer of 2023 interning at EY-Parthenon, Ernst & Young's global strategy consulting firm. "Reach out to the CDO before the semester starts so that you can engage in their pre-MBA activities. That will give you insight into which industry is hiring and what you might be interested in."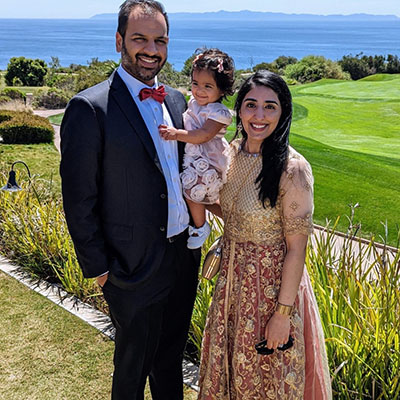 3. Utilize the Office of Academic Programs and Student Experience (APSE)
Arwa Hasanali started the program as a busy new mom of a four-month-old, and then had her second child during her second year. On campus, she was a first-year representative in the Rice Business Student Association, is a member of the Rice Business Women's Organization, and has also worked with a local nonprofit as a Rice Business Board Fellow and participated in consulting case competitions.
To fit everything in, especially during her pregnancy, she knew she'd need a plan. So, she reached out to Kisa Parker, the director of Student Success and Academic Advising in the APSE office.
"She was incredibly supportive, checking in with me on a weekly basis to see how I was managing my schoolwork and helping me build a game plan for any scenario," Hasanali says.
Interested in Rice Business?
4. Find a Mentor
"The Rice Business Women's Organization appointed me a mentor at the beginning of the program, and she's also a mom," says Aiwerioghene, the mom of twins whose husband is also in the program. Her mentor just so happens to be Arwa Hasanali, who you met in tip #3.
"It was a great relief knowing that there were other female students who had gone through what I was about to experience."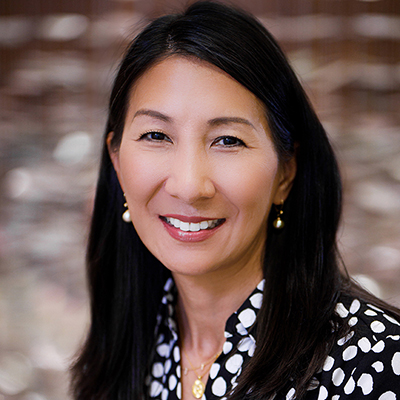 5. Focus on What You Can Control
Ruth Reitmeier, the director of coaching at Rice Business, finds that students are most often stressed about things that are beyond their control. "I help them recognize their circle of control. There are things you can control, things you can influence, and things that are completely out of your control and you're wasting energy if you are trying to change and fix those things," she says. "I help them come up with a strategy for self-management. Coaching is an intervention that allows you to respond as the best version of yourself, instead of being reactive."
6. Take Time for Yourself
There's no doubt that the curriculum at Rice Business will challenge you. So, it's important to take time for self-care and balance in your life, says Hasanali. She always blocks off Saturdays as a family day. "I have open communication with my team, so they know my schedule and they can trust me to do my part," she says.
7. Rely on Your Support System, at Home and at School
Padilla, the Army veteran, moved to Houston from North Carolina to attend Rice Business. He says the program has a family feel, and that his wife, Julie, and son, Mateo, are also part of the community. And the strength of the Rice Business alumni network extends beyond the job market. When Padilla's family moved, a Rice Business alum helped them find their house.
These days, Julie and Mateo (and sometimes their two golden retrievers) join him at the Rice Business Thursday night "partios," the party on the patio gatherings for students, faculty, staff and families. It makes for a strong support system at home and at school.
Jessica Krom is associate director of recruiting and admissions at Rice Business.
You May Also Like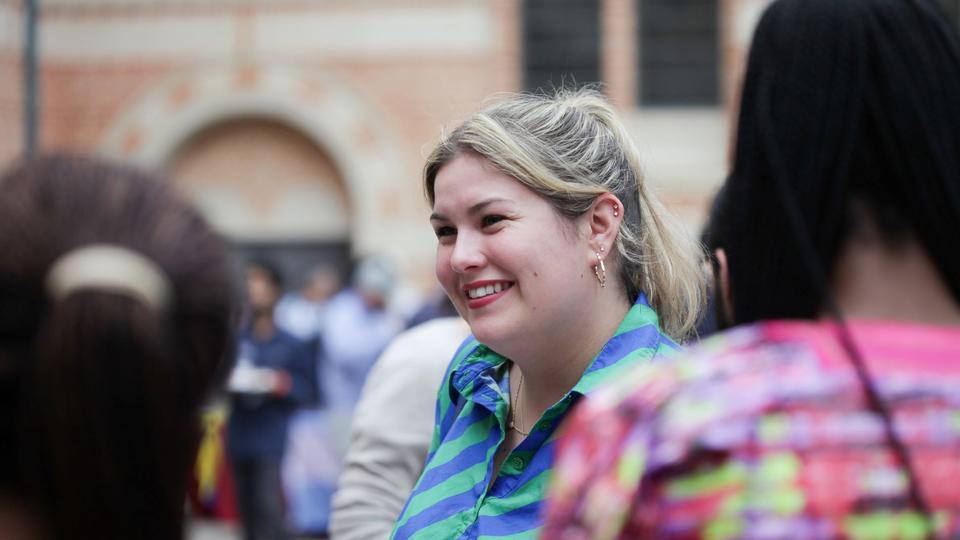 Admissions
You've made the decision to go to business school full time. Next, you work on essays, recommendations, test scores, transcripts and resume. Then what?Hit submit. Why now? Here are our top five reasons to apply early.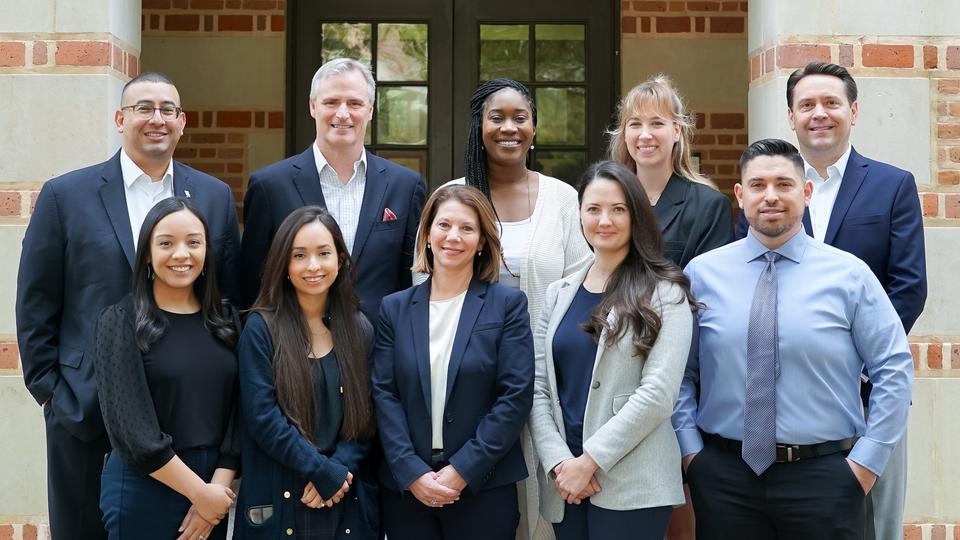 Admissions
Coni Zingarelli, the new executive director of recruiting and admissions at Rice Business, is passionate about helping students find the right graduate program to further their personal and professional aspirations. Read on for her insights into the MBA program's application process, essays and more.