Foreign Markets | Peer-Reviewed Research
Two-Way Street
What's Learned, And What's Lost, When Foreign Investors Enter A Market?
Based on research by Yan Anthea Zhang and Haiyang Li
What's Learned, And What's Lost, When Foreign Investors Enter A Market?
The entry of high quality foreign firms into developing markets creates enormous opportunities for local firms.
At the same time, these firms must learn quickly and efficiently.
The ability of these firms to take advantage of the presence of foreign companies increases as the barriers to imitation lower.
Foreign investors want shiny new factories, low wages and a pipeline to new markets. Their government hosts want local businesses to improve through learning from outsiders. What could be simpler?
A lot. Technology spillover to locals from foreign direct investment is mostly the result of slow, often unplanned contact. Because foreign companies try to keep their competitive advantages to themselves, local companies have to overcome various barriers for learning to get what they need to survive.
To better understand how foreign direct investment affects local firms, Rice Business Professors Yan Anthea Zhang and Haiyang Li joined colleague Yu Li of China's University of International Business and Economies in analyzing hundreds of thousands of local and foreign companies operating in China.
Scouring the gigantic annual Industrial Survey Database (1998–2007) from China's National Bureau of Statistics, the researchers looked at 301,667 domestic firms in 511 four-digit Standard Industrial Classification code manufacturing industries (accounting for more than 93 percent of manufacturing industries in China). Then they studied data from nearly 65,000 foreign firms operating in these industries in China during the same time period.
What they found was a clear positive relationship between the length of foreign investments' presence in an industry and the productivity of local firms in the same industry ⁠— suggesting that local firms become more efficient by learning and competing with foreign entrants over time.
This spillover effect, of course, is not specific to China. In the 1980s, India's Bajaj Auto, which makes motor scooters, faced the daunting task of competing with Japanese giant Honda. At the start, the Honda scooters were more efficient. But as time passed, Bajaj learned a thing or two. First, they realized that the technology for developing motor scooters was relatively stable, which limited the cost of building a quality competitive product. Second, Bajaj learned to take better advantage of its strengths, including easy-to-access spare parts and ubiquitous maintenance facilities. In the end, Honda's entry into the market made Bajaj more competitive.
The arrival of foreign firms into developing markets usually brings some opportunity for host industries.
True, the newcomers typically drive some local firms (typically the less efficient ones) out of businesses. But those that survive tend to grow stronger and more sophisticated. When KFC came to Kenya, for example, the implications were enormous. The company was seeking to expand its markets not just in Kenya but throughout Africa, and brought with it the organizational and technological savvy to do so.
Exposed to new products and systems, domestic companies feel compelled to imitate them. If they want to survive, they must proactively dig for information about the competition and expertly back-engineer their foreign rivals' products to measure up.
Local firms learn faster when foreign firms rely on tangible assets more than intangible ones. The secret ingredient to Coca-Cola, for example, is harder to reproduce than a piece of equipment or a production line process. Foreign companies whose competences are hard for outsiders to observe and understand can better protect their competitive advantage from local imitation.
The local firms' survival also hinges on how many foreign firms pour in, and how quickly. When foreign firms come in gradually, the researchers found, local businesses stand a much better chance of surviving. But when outside firms arrive en masse, local businesses can be overwhelmed trying to spot, interpret and emulate their practices.
While domestic firms can learn from foreign entrants to increase their productivity and improve their chances of survival, the impact of foreign firms dwindles with time. Curiously, that's not all good for the locals: As time passes, the useful technology that foreign rivals offer diminishes too.
Thoughtful managers in both foreign and domestic firms can use these findings, Zhang, Li and Li note. Foreign firms need to calculate when they are vulnerable to local imitation. Domestic companies should be aware that the learning opportunity brought by foreign entrants is arduous and only pays off under specific circumstances.
Zhang, Li and Li's look at the contretemps between local and foreign firms reveals just how nuanced the international investment process really is ⁠— both for the powerful foreign direct investors who want to stay competitive, and the local firms who plan to emulate, and eventually surpass, their foreign rivals.
---
Yan Anthea Zhang is Fayez Sarofim Vanguard Professor of Management in Strategic Management at Jones Graduate School of Business at Rice University.
Haiyang Li is a Professor of Strategic Management at the Jones Graduate School of Business at Rice University.
To learn more, please see: Zhang, Y., Li, Y., & Li, H. (2014). FDI spillovers over time in an emerging market: The roles of entry tenure and barriers to imitation. Academy of Management Journal, 57(3), 698–722.
Rice Business Wisdom Newsletter
Never Miss A Story
You May Also Like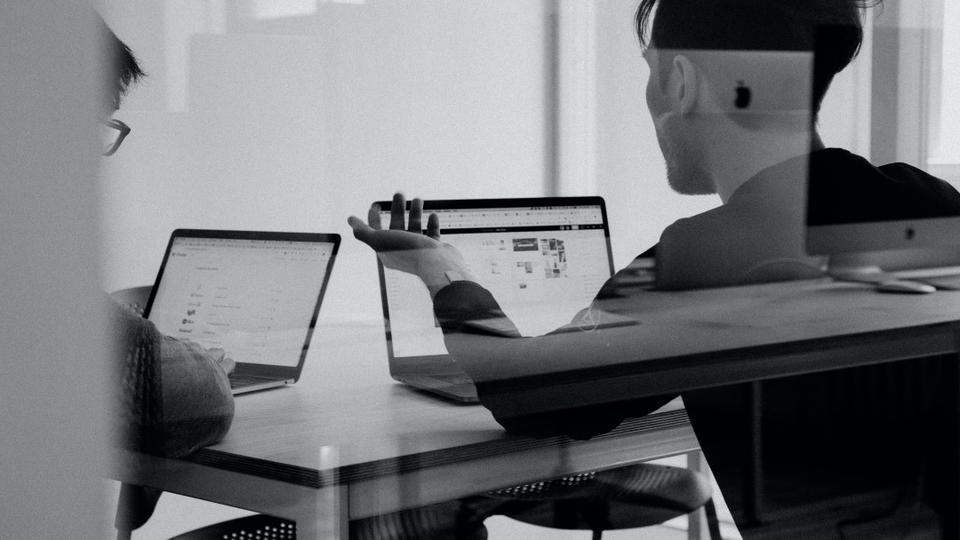 Strategy | Peer-Reviewed Research
Conflict Among Senior Managers Leads to Worse Organizational Outcomes