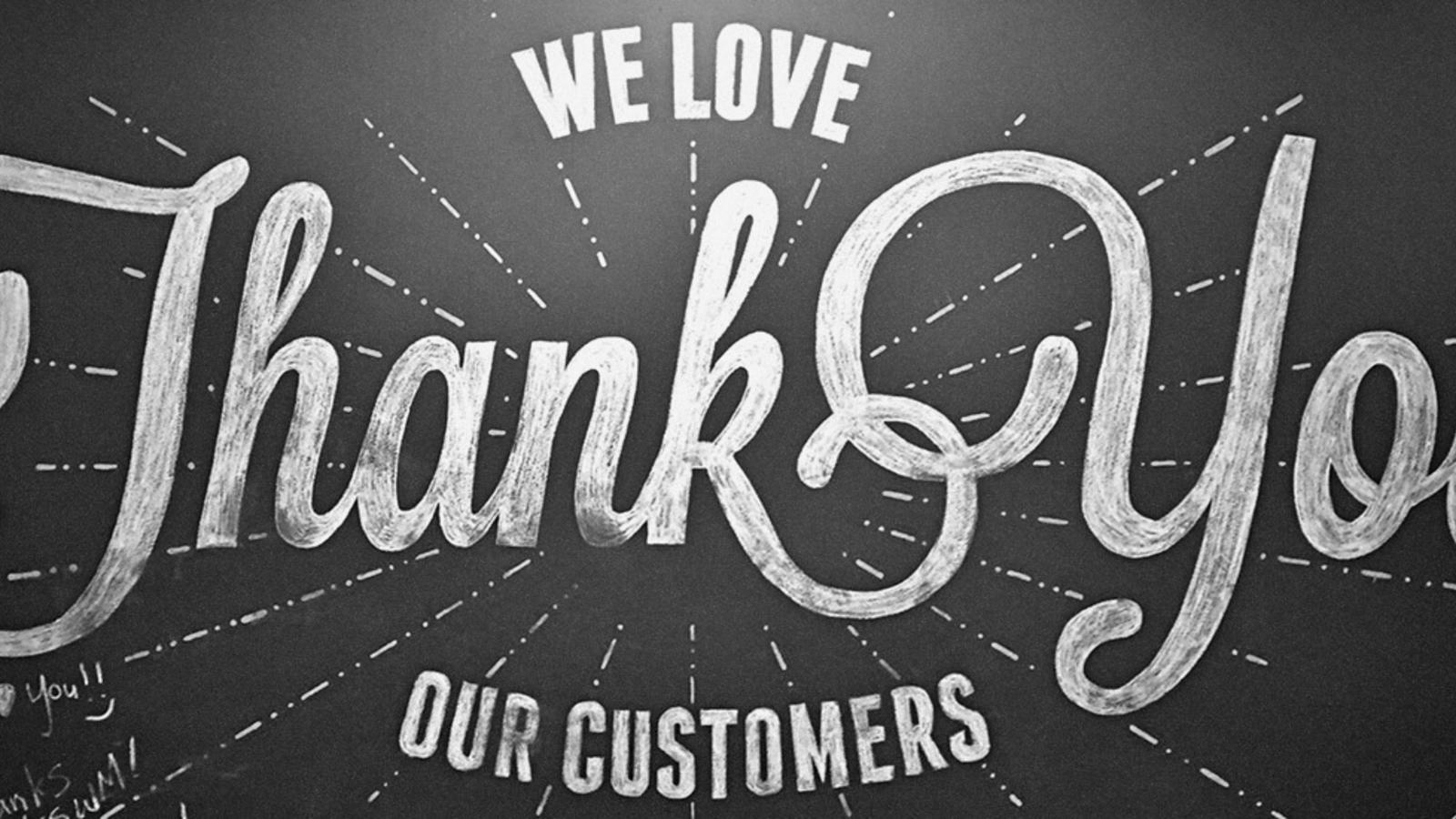 Marketing | Peer-Reviewed Research
The Customer Is Always Right
Learning From Customers Is As Important As Stocking The Shelves
Based on research by Robert A. Westbrook and G. Anthony Gorry (1941-2018)
Learning From Customers Is As Important As Stocking The Shelves
Information technology is redefining customer service.
Caring for customers has to be more than a phrase: It requires actively empathizing with their experiences.
Building intellectual capital is as essential to business as stocking the shelves.
Information technology is redefining relationships between companies and customers. Much of the time, technology lets businesses increase the efficiency of their customer service, and gives customers new ways to access goods and services. But as Tony Gorry and Robert A. Westbrook, professors at Rice Business, argue, executives should think beyond measures of efficiency and see technology as a conduit through which customers can contribute intellectual capital to their businesses.
"We care for you," companies like to declare. To reinforce the declaration, they often offer "customer care" in place of what used to be customer service. But what does that mean?
To prosper, a business has to actually deliver on those professions of caring. And it has to deliver along a continuum in which each step is marked by trust and maximum ease for the customer: not just at the moment of sale, but also at delivery, installation, training, maintenance and repurchase.
Everyone knows what happens when a company doesn't care. Protocols are needlessly complex, rules and conditions are onerous and requests for help are met with indifference.
The proliferation of technology has eased some of these problems and streamlined customer interactions with companies, which have, for example, implemented automatic call distribution, customer relationship management systems, interactive voice response, self-service web portals, multi-channel integration, intelligent call routing, live chat and automated callbacks.
These innovations often convey benefits to customers, who get swifter access to product information and services, quicker procurement and faster reporting of problems. At FedEx, for example, customers can dispatch and follow the course of their parcels online. At USAA and American Express, real-time information helps service representatives speedily answer inquiries and requests for help. At Amazon and many other businesses, information technology makes shopping online simple, easy and even entertaining.
What these businesses all have in common are senior managers who have devoted themselves and their companies to engaging with customers. A drive for excellent customer service, in other words, fueled technological innovation.
But technology can also undermine customer service. A relentless push for efficiency can drive a business to deploy technology in a way that is detrimental to customer relations. A rash of "innovations," aimed mainly at cutting costs, has made many businesses more opaque, leaving customers poorly served and frustrated.
Equally damaging, the scholars say, is how this use of technology has distanced employees from customers. The less contact there is between the two groups, the less authentic empathy the company can show, and the less companies can learn from those who use their goods and services. But if a company truly cares for its customers, its managers and front line employees have to listen to them.
Senior managers can take several steps, Gorry and Westbrook write, to avoid these unfortunate consequences of technology-mediated customer relationships. First: reaffirm the commitment to active, empathetic involvement with customers. Second: understand the effects of the company's current procedures and systems on customers. And finally: use online social networks such as Facebook to help customers tell their stories and to help workers and managers really hear them.
Managers should think of online platforms as 21st century versions of the door to the general store, through which customers can amble and chat with the proprietor and employees. It's that kind of interaction, detailed, informative and wide-ranging, that lends credibility when a company pledges, "We care."
The most important vehicle for customers' input, say Gorry and Westbrook, is storytelling. A lot of the knowledge shared in organizations evades quantification; so does the information offered by customers. Instead, within the workplace, storytelling transfers knowledge.
While our devotion to storytelling has ancient roots, its implications for business are immediate. As face-to-face talking gives way to electronic connection, stories can still play a role in successful customer relations. Stories add detail to maintain the customers' presence in a company's imagination as actual human contact recedes. Numbers alone, serving as surrogates for stories, often lack important nuance and context.
A few firms are actively harnessing the power of customer stories. At Ritz-Carlton, senior management holds gatherings in 21 countries so staff can share customer stories and strengthen the company's emotional link with its clients. Harley Davidson executives and bike owners join together for rides, events and community service projects. And Levi Strauss trains thousands of employees to collect customer stories.
The modern company, Gorry and Westbrook note, is increasingly a knowledge business. What it can do depends on what it knows and how it exploits that knowledge. Most companies now understand how much of that knowledge resides in the skills of employees, along with their experiences, insights, intuitions and relationships. But customers, too, are crucial knowledge sources. Insightful businesses should treat them as potential contributors of ideas for improving operations and innovation.
By giving customer stories the same attention they give to narratives from their workers, the professors write, the best companies are building the intellectual capital that is now as important to any business as the products on their shelves.
---
Tony Gorry was the Friedkin Professor Emeritus of Management
Robert A. Westbrook is the William Alexander Kirkland Professor of Business at Jones Graduate School of Business at Rice University
To learn more, please see: Gorry, G. A. & Westbrook, R. A. (2011). Can you hear me now? Learning from customer stories. Business Horizons 54, 575-584.
Also see: Gorry, G. A. & Westbrook, R. A. (2010). Empathy, technology and customer care. Business Horizons 54, 125-134.
Rice Business Wisdom Newsletter
Never Miss A Story