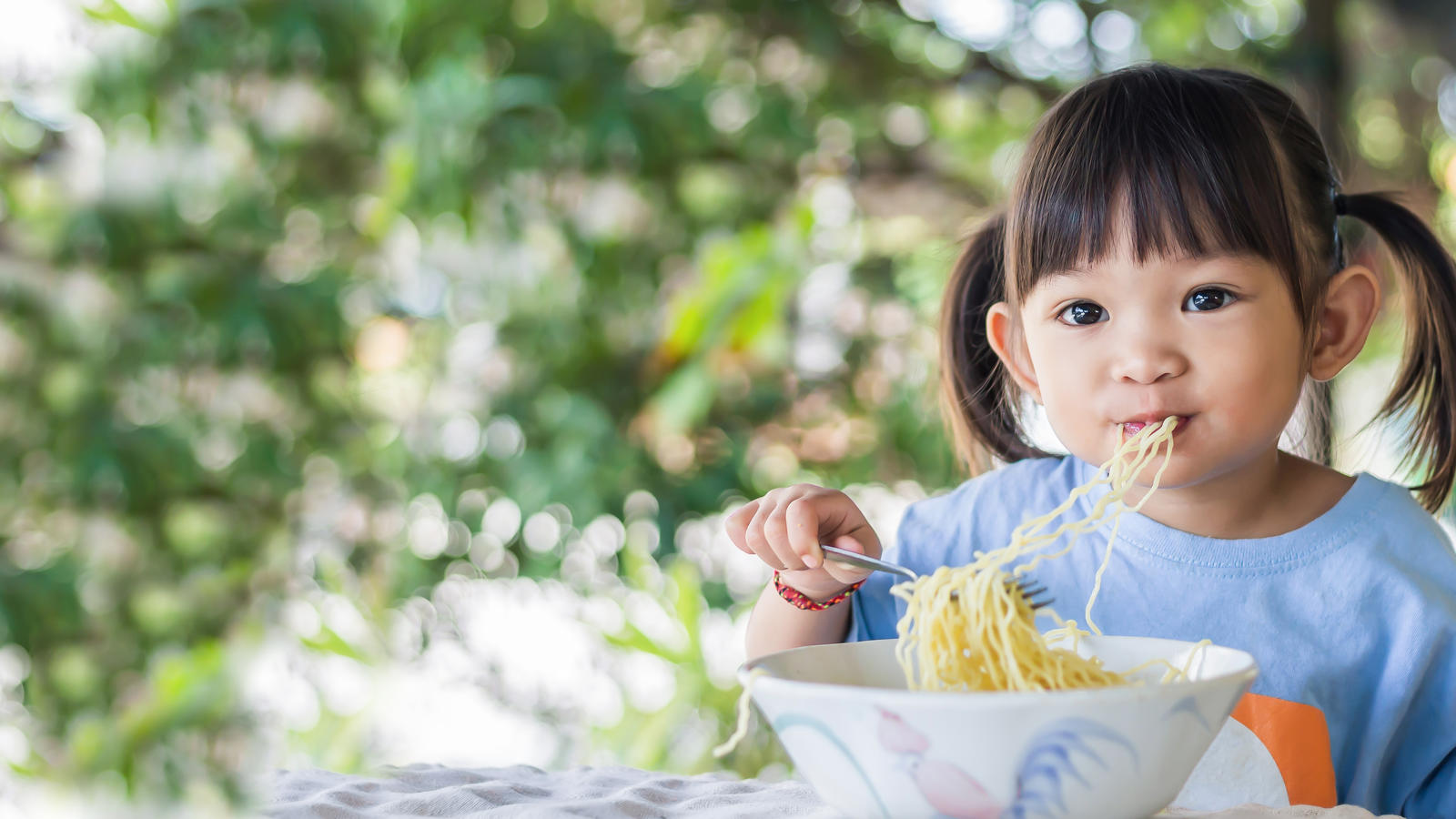 Culture | Peer-Reviewed Research
Table Manners
How Can Institutions Cut Waste At Mealtimes?
Based on research by Eleanor Putnam-Farr
How Can Institutions Cut Waste At Mealtimes?
Institutions such as cafeterias grapple with wasted food – regardless of whether the food is pasta, meat, veggies, or anything else.
The people least likely to waste cafeteria food are those who frequent a cafeteria more often, and feel confident that they will enjoy their meals.
Pre-portioned food is aimed at reducing portion size, but may force people to take more than they want of certain items.
Remember pre-COVID dining halls? They were where students convened with friends and caught up on the day's events until they were eventually kicked out. Often, the food itself was an afterthought. At some time or another, most of the students were guilty of scraping uneaten food into the trash.
Food waste at home and in a store or restaurant setting has been studied closely – and rightly so. As much as 40 percent of the food in the United States is wasted. At a time when more than 10 percent of Americans are food-insecure, reducing food waste by just 15 percent annually could nourish as many as 25 million people.
But food waste in institutional settings is less well understood. The dynamics are different from those in places where wasted food means a personal financial hit. It's a complicated process; while no one takes cafeteria food with the intention of scraping it into the trash, they still do it. The question is why.
To explore such waste and how to prevent it, Rice Business Professor Eleanor Putnam-Farr joined a team of researchers – including Tiffany Wiriyaphanich, Jean-Xavir Guinard and Edward S. Sprang of the University of California, Davis, Ghislaine Amsler Challamel of Stanford University, Robert T. Valgenti of Lebanon Valley College, Danielle Sinclair of the University of California, Santa Barbara and Samantha Lubow of the University of California – in a study of half a dozen different schools organized in partnership with the Menus of Change University Research Collaborative. In university cafeterias, they found, food waste is typically driven by portion size, how familiar diners are with their menu options and, less surprisingly, how much they like or don't like what they're served.
Altogether, the team studied diners across five California universities and one Pennsylvania college, capturing 818 responses from 296 subjects. The research, which took place during the 2019 spring and fall semesters, scrutinized not only cafeteria food options but subjective issues including diner confidence. In addition, the researchers asked diners their impressions directly. "Diners were intercepted at their dining halls and asked if they wanted to participate in a study about food choices and satisfaction," the researchers write. "But the objective of investigating food waste behavior was not disclosed."
The team collected food waste information using photos – a novel approach that took advantage of the omnipresence of camera phones and improvements in mobile surveys. Students were instructed to take before and after photos of their cafeteria meal plates, all of which measured between 9 to 10 inches. They were also asked to answer questions about how they chose the items on their plates, and then rate their satisfaction with the food and tell why they had chosen not to eat certain items. These photos were then coded with the help of a research support team from Rice Business.
To see the types of food most likely to be snapped up or spurned, researchers divided diners' food options under investigation into five categories: prepared/mixed including sandwiches, animal protein, grains and starches, fruits and veggies and plant protein such as tofu, meat substitutes or legumes.
These categories, they found, had little bearing on the amount of wasted food: tofu, sandwiches and canned peaches all had their fans and detractors. Instead, the main factors in wasting or not wasting were confidence in a dish and individual perceptions of taste value. The least wasteful diners were those who were more satisfied with their meals, most confident that they would enjoy the meal ahead of them and dined in an institutional environment more often, compared to their peers.
In contrast, those who wasted the most went to the cafeteria less often, were less satisfied with the meals they ate there and were less confident they would enjoy the food once they sat down to eat.
Another factor with a major impact: who was serving the food. Having more foods that were pre-plated – think sandwiches or stir-fry ladled out by a cafeteria worker – typically correlated with greater amounts of foods on diners' plates and more waste. One potential issue with this is that people aren't sure that they will like the dish, but are forced to take a full serving. This causes them to potentially overserve a dish that they don't like, while simultaneously taking other items to balance out their meal.
Based on these findings, Putnam-Farr and her team concluded that one of the simplest ways universities can reduce waste is by offering samples of new dishes. Letting people taste something before taking a full serving gives them greater confidence in whether they will like the dish. They also suggest separating out the components of a dish into separate servings, noting that people often left behind the rice that accompanied a main dish, or some of the fruits in a fruit salad.
A further suggestion is considering tweaking portion size while upping taste value, smell and appearance. Granted, cafeteria managers will never be able to control individual taste buds: like with home-cooking, a cafeteria specialty that tastes and smells scrumptious to one person might make her tablemate push her meal listlessly around with a fork. In life and business, we must focus on what we can control. In the cafeteria, even a small serving of good management can go far.
---
Eleanor Putnam-Farr is an assistant professor of marketing at the Jones Graduate School of Business at Rice University.
To learn more please see: Wiriyaphanich, T.; Guinard, J.X.; Spang, E.; Amsler Challamel, G.; Valgenti, R.T.; Sinclair, D.; Lubow, S.; Putnam-Farr, E. Food Choice and Waste in University Dining Commons—A Menus of Change University Research Collaborative Study. Foods 2021, 10, 577.
Rice Business Wisdom Newsletter
Never Miss A Story