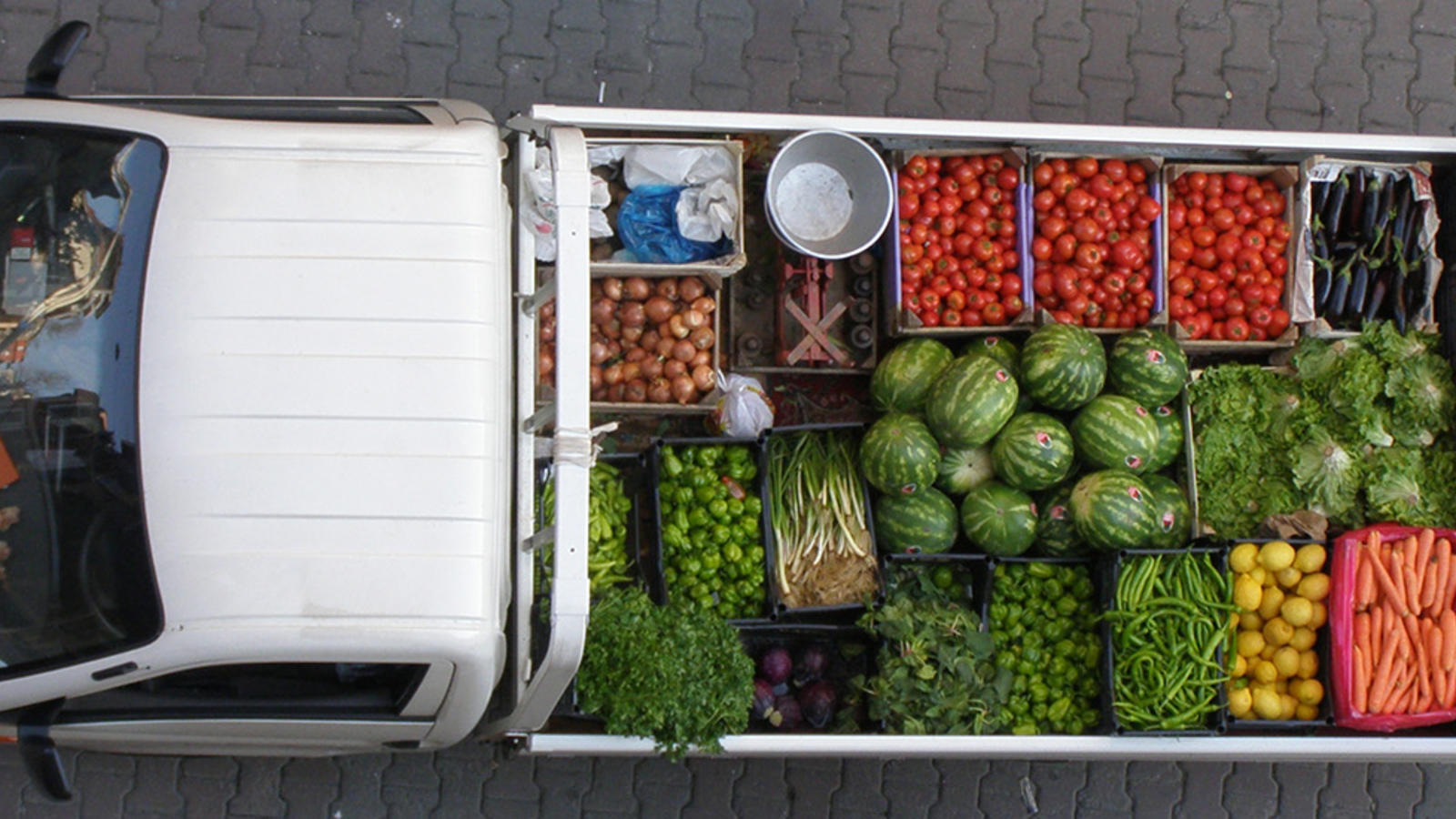 Consumer Behavior | News Feed
Fast Food
When Rice Business MBA Graduates And Amazon Ingenuity Meet Online Grocery Shopping
When Rice Business MBA Graduates And Amazon Ingenuity Meet Online Grocery Shopping
This article originally appeared in the Jones Journal, Spring 2016.
A senior executive at a high-end grocery store eased her way back into work after maternity leave. In one fell swoop, she had delivered twins and become one of her most targeted demographics: a working mother. When it came to groceries, however, there were certain necessities she couldn't fit into her real live shopping cart. So she opted for a virtual one.
"Diapers," she finally confessed to her CEO. "I'm buying diapers from Amazon because I need them to be at my front door."
Rice MBAs Melissa Mohr '10 and Abhishek Jha '14 come to the Amazon grocery business from different divisions but with the same goals — to make the customer's life easier and to make Amazon the choice for online groceries, both in the pantry and the fridge.
Door to door
This insistence on convenience and selection keeps consumers coming back to the world's largest retailer again and again. But the profitable food and beverage category, with $620 billion a year in sales in the U.S., has been the least disrupted by e-commerce. According to Booz & Company, only about four percent of those sales currently happen online.
Clearly the opportunity for growth with online grocery is vast. So how do retailers convince the public to buy groceries online? Would shelf-stable items like coffee and granola bars be an entry point? In other words, hook them on filling their cupboards and pantries first and then target the fridge and the fruit bowl.
Enter Melissa Mohr, a manager on the Amazon.com Grocery Team. "Our goal is to help change how people grocery shop." It's part of her job to understand the lives and habits of her customers. "People are super busy, with more dual income homes and more active lifestyles," she said. "We're trying to make it easier that they are looking for and to make it easy for them to order from our site."
It sounds simple. Almost as simple as changing how people shopped for books some 20 years ago. Does it mean the end of the brick-and-mortar grocery store? Not likely. Does it mean turning the grocery store model — which Mohr pointed out hasn't changed much in over 50 years — on its head? Probably.
"Our focus is on how we can help make our customers' lives easier. We think the ability to shop for groceries online is a big part of that."
According to Mohr, Amazon differentiates itself with customer value programs. Subscribe and Save is a program that invites customers to pick "their favorite, for them to buy their groceries and provide it in a convenient and stress-free way. We know we have all types of customers and our goal is to have the selection most-used items and have them shipped on a regular schedule, and they receive five percent off the price. If they have five or more subscriptions, they get 15 percent off," Mohr said. With no contract, buyers customize or change the items in their box whenever they want with no penalty.
"We also offer Prime Pantry. A great way for our customers to fill their typical 'stock up' trip and purchase items like bottled water, toilet paper, diapers. They ship directly to your door, and you don't have to worry about carrying heavy and bulky items." Which solves that problem a mother of twins might face.
And then there's Amazon Dash— an actual button customers attach to an appliance or pantry in their home (for specific products only, such as Gatorade) tied wirelessly to Amazon online.
"Any time you're running low, you push the Dash Button and two days later your product shows up at your house. These programs really drive our business and help change the way customers shop."
Much like buying books and electronics, these incentives all make sense, but how will they influence loyal shoppers to start buying their groceries from Amazon?
From coffee to cucumbers
Before taking the leap of grocery faith — from ordering something shelf-stable to going all in and ordering perishables — people need to have a level of comfort with the buying process. Having the name, infrastructure and track record of Amazon helps. It helps a lot. Especially since most who try the new service will already have an experience buying something from Amazon.
Still, the consumer's resistance to buying perishables online has to be addressed. Prices, logistics, delivery windows, and annual membership fees all play into the decision to do their weekly grocery shopping online. Finally, does Amazon even deliver to your neck of the woods? Enter Abhishek Jha, senior program manager for the Launch and Expansion Team for AmazonFresh and Prime Pantry.
"We look at a variety of factors when evaluating where to offer AmazonFresh including our network of fulfillment centers, which allows us to get closer to our customers and offer them new services," Jha said.
The AmazonFresh site delivery drop down menu, for now, couples New York and New England and includes Southern California, Northern California, Pacific Northwest and Mid-Atlantic as other choices. Whether these are areas where people were more likely to be early adopters or not, the effort of expansion proves Amazon's intentions. From its launch in Seattle in 2007, LA and San Francisco in 2013, and San Diego, New York City and Philadelphia in 2014, the company is full steam ahead with online groceries.
Details of roll out and expansion are confidential, according to Jha. What's not is the open season on convincing the consumer mindset that buying groceries online will make life better. Jha and Mohr agree that it's Amazon's philosophy. Andthis philosophy, despite reports to the contrary, extends to its employees as well.
Working it
"Literally everyone at Amazon owns his career," Jha said. "The company offers a gamut of roles especially to MBAs who can excel and chart out a career in any business team, role or function. This is one of the main reasons I joined Amazon after graduation."
Mohr was recruited by Amazon from Dr Pepper, where she was a brand manager. "When I got the offer I knew that it was a great opportunity for me to expand my experience, and I wanted to learn ecommerce. Also in my interview, I found out that you can bring your dog to work. This is a pretty awesome benefit, and my border collie Bode thinks Amazon is the greatest place ever."
Her first role at Amazon was as the senior vendor manager for toys on Amazon.ca. "When I started we actually didn't have a toy business so I was able to launch it for Amazon Canada. It was fun and challenging to launch a new business, engage with manufacturers to launch with Amazon and think about the selection and site experience for our customers. I loved that I was able to utilize my marketing background to help companies launch their toy brands, but I also got the experience of driving an ecommerce business."
Jha began at the company as a senior financial analyst, benchmarking and analyzing Amazon Fashion, such as shoes, watches, apparel, luggage and jewelry. "I was also involved in other Fashion business initiatives which involved operational costs impact. Besides delivering financial analysis on these projects, I also networked internally with other operation and business teams."
It's the networking that Jha calls crucial. "Fit is very important with a specific team since Amazon essentially is a global firm housing several startups and teams with their own cultures. I finally decided to join Amazon-Fresh, which presents strong growth opportunities. With this role change, I am still part of North America supply chain and operations and am also responsible for leading launches for the AmazonFresh business."
Though Jha and Mohr make up only two of the 230,000 employees worldwide that Amazon claimed in its most recent earnings report, their roles in the grocery divisions may play a major part in the disruption of an industry.
---
Weezie Mackey is the Associate Director of Marketing and Communications at the Jones Graduate School of Business at Rice University.
Rice Business Wisdom Newsletter
Never Miss A Story
You May Also Like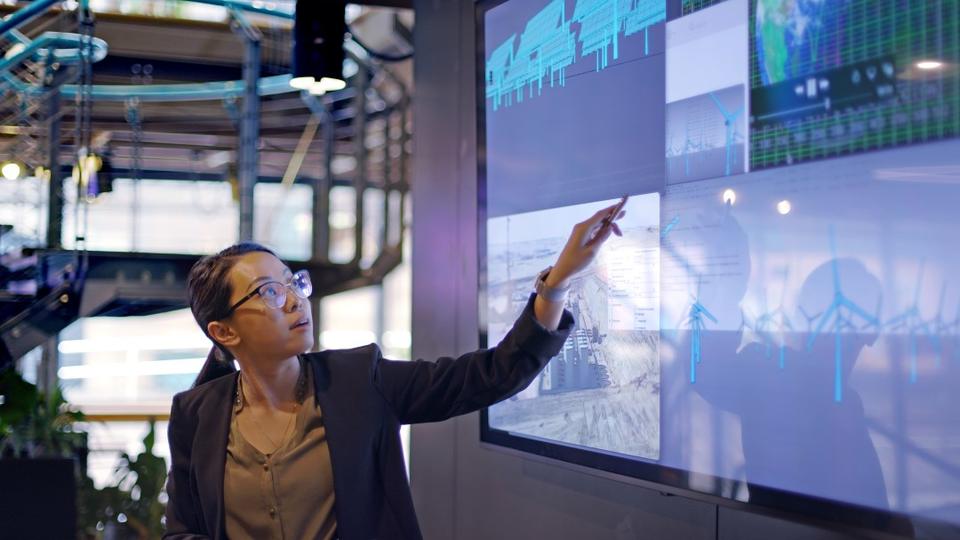 Energy | Peer-Reviewed Research
A Review of the Operations Literature on How Decisions Could be Made in the Energy Industry