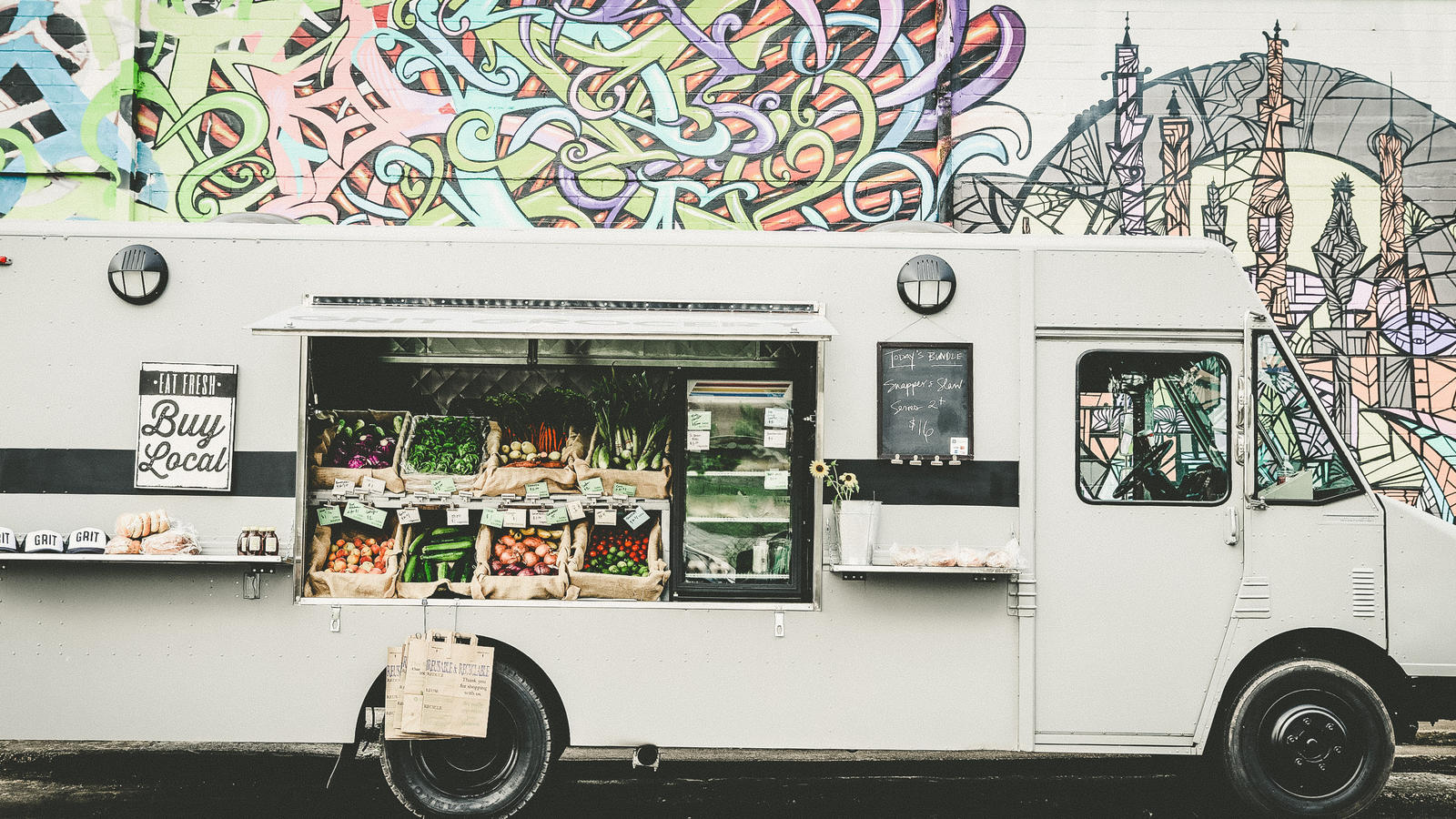 Gig Economy | News Feed
Coming To A Neighborhood Near You
Grit Grocery Was Born In Rice Business While Dustin Windham Was An MBA For Professionals Student
Grit Grocery Was Born In Rice Business While Dustin Windham Was An MBA For Professionals Student
Dustin Windham ('15) lived in Azerbaijan during his time in the U.S. Peace Corps and ate unprocessed and cooked-from-scratch food. It changed the way his body functioned and felt. And it inspired him to provide Houstonians with the same experience.
His startup, Grit Grocery, was born in the business school while Dustin was an MBA for Professionals student. Grit is a neighborhood grocery on wheels that is changing the food landscape in Houston. Focused on local, natural and unprocessed goods, it sells in urban neighborhoods around the city and is committed to bringing the best of the farm back to the block.
Big box groceries have become dependent on processed goods and conveyance in place of connection with community. Grit Grocery wants to change that and revive the centuries-old tradition of building community around food. Today he envisions a fleet of Grit Grocery mobile units operating in neighborhoods throughout the metro-area to address the current gaps in today's grocery industry.
A native Houstonian and Grit Grocery's owner and operator, Dustin believes you can't fake food. It's either real or not, and your body always knows the difference.
"Grocery shopping outside the U.S. looks very different — neighborhood bakers and butchers across the street from fruit stands and flower shops; small store formats where you are greeted by name and get to know your neighbors. Processed goods are rare, because cooking is both sacred and celebrated." Dustin Windham
This article originally appeared in Rice Business Magazine, Spring 2017.
Rice Business Wisdom Newsletter
Never Miss A Story