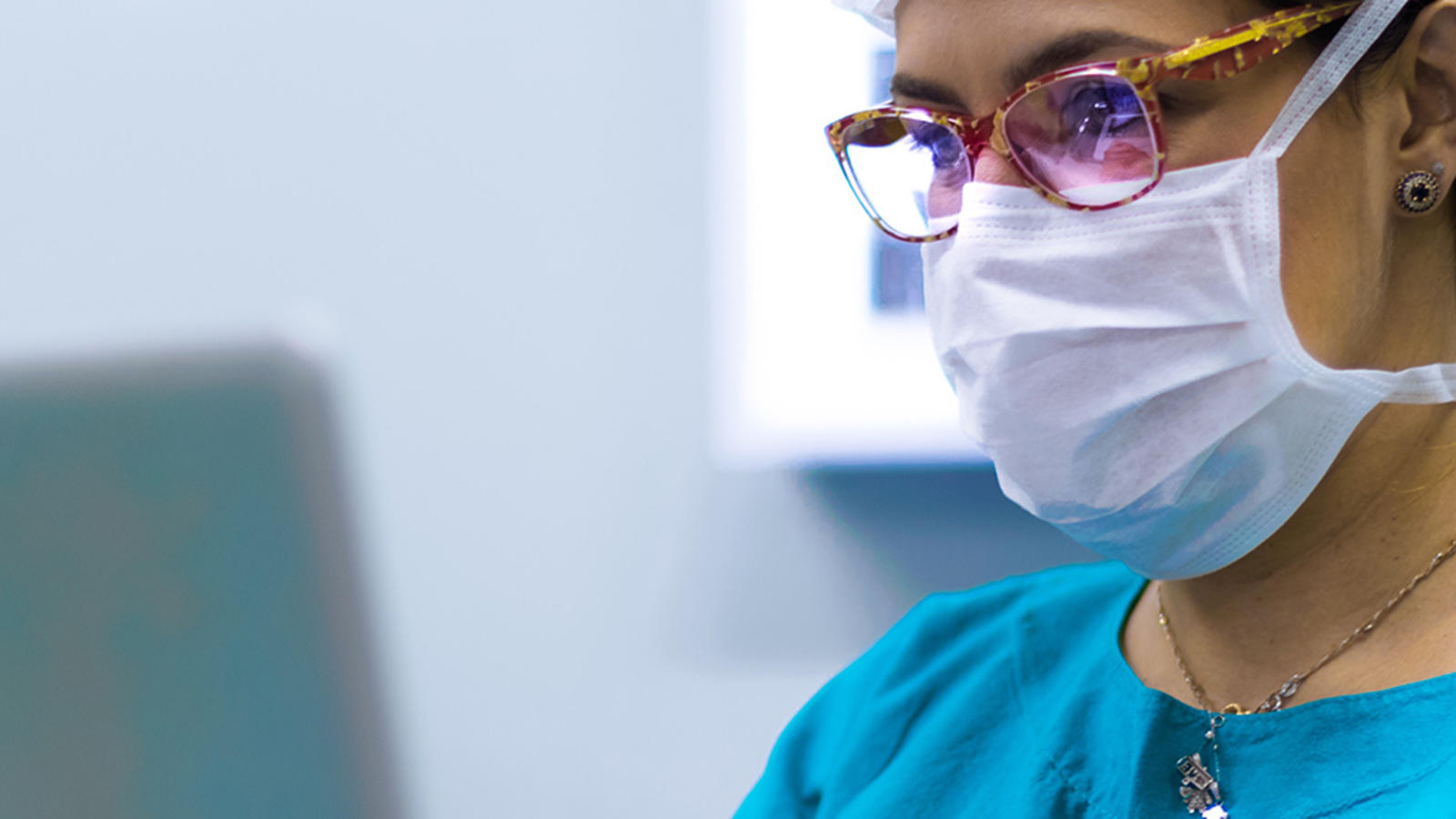 Health Care | News Feed
Money And Medicine
Could The MD/MBA Be A First Step In Healing A Broken Health Care System?
Could The MD/MBA Be A First Step In Healing A Broken Health Care System?
This article originally appeared in the Jones Journal, Spring 2016.
Meredith Williams was 10 years old when she started saying she wanted to be a doctor. She majored in history at Yale University and by graduation had completed her pre-med course work, written her senior thesis on the Cold War and worked a summer internship at Humana's headquarters, where the 'business of medicine' first drew her in. With the U.S. health care industry growing more complex and polarizing each year, there is a rising need for trained individuals who are versed in the latest, most advanced medical practices and the fast-moving business behind the medicine.
Williams glimpsed it in 2005 during that summer internship between her junior and senior years of college, working for the vice president of corporate communications.
"I was analyzing Humana's web presence compared with peers and learning the fundamentals of insurance," she said. "I also started learning about Medicare and how Medicare Advantage worked. Most importantly, I met physicians with an MBA. That's really where I was inspired to pursue the business training. I was able to see how their work within the company was striving to help make products and services better for members and have an impact at a system level."
She realized then that she wanted to explore how the health system functioned and how different participants interacted — from physician and health plan to government and individual. Williams researched MD/MBA programs all over the country when she first began applying to medical schools. Her interview at Baylor College of Medicine was different. "It felt like home," she said.
A Generational Pivot
When she started the MD/MBA program in 2006, Williams represented the beginning of a shift among medical students toward seeking a working knowledge of both medicine and business. "There has been a generational pivot," she said. "It used to be that MDs got an MBA later, when they were established in their careers and needed the business side. Now it's considered foundational learning."
This awareness may be fueling the growth of dual-degree programs in the U.S., which now number 65 nationwide. Approximately 500 students participated in dual MD/MBA programs across the country last year. The business school at Rice was among the first group of institutions in the U.S. to pioneer the MD/MBA, joining forces in 1999 with neighboring Baylor College of Medicine to create the five-year dual-degree program. Today, it graduates three to four students a year.
"The MD/MBA was a completely integrated experience," Williams said. "During my five years, I started learning about ways the care delivery system influenced health outcomes. We looked at health care quality and value and ways to optimize the parts of health care that are good, based on the outcomes you want to achieve."
Career potential is cited as one of the primary benefits of the degree combination. Many who complete the MD/MBA go into non-traditional roles, such as life sciences, insurance, hospital management and practice management. Others go on to join consultancies, startups and hospitalist staffing agencies. And there may be more benefits than just an expanding job market when students approach health care in a business context.
"The dual-degree program was an opportunity to be part of the larger conversation to improve health care," Williams said. "Change was clearly coming. Early on I thought there would be a need for people who could bridge both worlds and help physicians understand how a health plan, like Humana,
can work with them to keep members well with data and insights, and help non-clinical leaders understand the challenges of providing care and where support would be welcome and valuable. That's why I got the MD/MBA — I wanted to be that bridge."
Bridging Both Worlds
While at Baylor, she was drawn to emergency medicine and became involved in health policy through organized medicine serving as a trustee for both the Texas Medical Association and later the American Medical Association. Williams chose to complete her residency in emergency medicine at the University of Chicago. She also continued conversations with Humana for a number of years, and eventually the mutual interest led to a leadership position at Humana after finishing her residency.
Williams is now part of a small group driving change and innovation in a fast-moving field. As medical director at Humana's headquarters in Louisville, Kentucky, she is spearheading a rigorous training program within the company for early-career physicians with an MBA.* Under the direction of the chief medical officer, participants — this next generation of physician leaders — rotate onto teams from other business units to provide a clinical perspective on initiatives designed to improve care coordination and delivery.
The health care industry is grappling with the evolution of its reimbursement model, the rapid pace of technology, the recent focus on quality and the patient experience, and the increasingly collaborative interactions between health care providers and insurance providers that manage population health. The importance of understanding business principles is crystal clear.
"U.S. health care is wildly complex," Williams said. "To navigate it, you need both clinical and administrative knowledge. Having a career that combines the two disciplines is, for me, the best of both worlds …"
As we transition the health system to a value-based arrangement and begin to focus not on what was done but what the outcome was, it creates new space for health plans and physicians to work together to keep people well. That makes as good business sense as it does clinical sense. Physician business leaders will be essential members of any team trying to help change our health system for the better and do so in a financially sustainable way."
*Williams' role as medical director also allows her the flexibility to practice as an emergency physician mostly Friday nights — and serve her community as part of a specialty group affiliated with the Norton Hospital System, where she sees and evaluates patients for emergency care.
Rice Business Wisdom Newsletter
Never Miss A Story