Which Rice MBA Program Is Right For You?
Your work ethic is tops. You're shrewd about investing your money and talent. And you know your choices can change your world, so you're determined to make good ones.  
Once you've decided to transform your career with a Rice MBA, the next step is picking the program that's right for you.
Rest assured, all of our programs offer the same reputation, top-notch faculty, curriculum and experience Rice is known for. All graduates earn a Rice MBA and join the same tight-knit alumni network. We offer a wide range of electives within each of our MBA programs. In addition, depending on your schedule and availability, you can choose to take electives offered across all of our programs. 
Interested in Rice Business?
About Our MBA Programs
Online or in person, in a full-time cohort or complementing the work week, Rice offers an array of options for earning your MBA. All MBA programs are STEM-designated and share the same core curriculum and access to electives to help customize your learning to your goals. Regardless of the time frame or medium, you can be confident your investment is sound: a Rice MBA provides top preparation for the specific professional future you want to create.
Dedicate Fully To Your Rice MBA Experience


With 180 students whose makeup mirrors the most diverse city in America, the Full-Time MBA offers a fully immersive experience along with connections that will last a lifetime. Our uniquely demanding and collaborative academic culture ensures that you come away with top-flight business expertise – as well as an unmatched professional community, built by working together. In addition to classroom instruction and collaboration with peers, full-time MBA students have the opportunity for internships over the summer which provide the chance to explore new, different job functions or even industries.

If you are an undergraduate student who plans to pursue a full-time MBA at Rice Business, you may want to consider the deferred enrollment program. With the Rice MBA Deferred Enrollment Program, you can apply during your final year of college and secure a spot in a future full-time MBA class that starts anywhere from two to five years after graduation.

Work While You Earn Your MBA 100% In-Person


There's little that can catapult you further at work than acquiring new skills. Our top-ranked Professional MBA is for students committed to improving their abilities and seeking a full in-person MBA experience while continuing their current jobs.

Our Professional MBA provides both an evening and weekend option. In fact, our evening program is the only part-time evening MBA program in Texas and the nearby region. An extended format permits completion over a period of up to five years. And students are able to take advantage of some less obvious benefits: a smaller financial commitment annually and more opportunity for work-life balance.

For Working Professionals Within and Outside of Houston Who Can Only Come to Campus Once a Month


We know you're busy – juggling work, family and traffic. We offer a top-ranked program with the convenience you need. You can take classes on campus one weekend a month and online one evening per week.

It's the same top-ranked part-time MBA that we're known for, offering plenty of opportunities to network in person and more flexibility to accommodate your busy schedule.

There are no other one-weekend-a-month part-time MBA programs in the region. Don't live in Houston? No problem. The Hybrid MBA includes residency at a hotel close to Rice during your on-campus weekends so you can connect with your classmates. We include the cost of the hotel as part of your tuition because we believe in the power of being together, learning together and making connections for a lifetime. The residency will also be your home base for two immersive weeks, one at the beginning of the program and the other at the end of your first year. The third immersion is the Global Field Experience at an international location and is scheduled at the end of your second year.

Earn a Rice MBA No Matter Where You Are


You already do much of your best work online: communicating and creating, analyzing and building. MBA@Rice uses the technology of the 21st century workplace to propel you ahead professionally. No matter where you are, our online MBA gives you a globally competitive business education, with no need to leave your home and work commitments.  

The core curriculum, the same as all of our MBA programs, develops your understanding of critical business principles such as business analytics, marketing strategy, leadership and finance. It also permits you to build skills in a focused specialization. The second-year curriculum empowers you to apply the skills in your own, self-designed focus area.

The flexibility of online study allows you to earn a Rice MBA degree wherever you live. This digital efficiency is enhanced with essential in-person training: each term, a week can be devoted to an Intensive Learning Experience or Rice's signature Global Field Experience, available in all of the school's MBA programs.

Prepare for the C-Suite


If you're already at a senior level, you know you wouldn't have reached that point without pushing yourself to learn. The Executive MBA is for seasoned executives and managers who have an average of 16 years of experience – and are ready to gain a breadth of knowledge outside their current areas of mastery. The Executive MBA will give you and your classmates training in leadership, strategy and decision-making skills. In addition to core instruction, experiential training with your cohort and mandatory international experience, the Rice Business Executive MBA offers each student a personal executive coach.

For Highly Motivated Students with Specific Career Goals

Rice University offers both coordinated and dual degree programs. The coordinated degree pairs the Rice Full-Time MBA with advanced degrees in professional science. The dual degree pairs the Rice MBA with a medical degree from Baylor College of Medicine.
Have a Question?
You belong here and we are dedicated to help you find the right MBA for you. Attend one of our information sessions or request more information to connect with a recruiter.
Program Comparison
Full-Time
Professional Evening
Professional Weekend
Hybrid
Online
Executive
Average Experience (Years)
5
8
8
8
8
17
Students Enrolled Annually
160-180
120
60
60
120
60
% In Person
100%
100%
100%
70%
<10%
100%
In-Person Schedule
Monday -Thursday
Primarily Monday and Wednesday Evenings1
Every other Friday afternoon and Saturday
One three-day weekend per month

2

One to two immersions3
Every other Friday and Saturday
Online Classes
n/a
n/a
n/a
Thursday evening
Monday -Thursday evening
n/a
Global Field Experience
Yes
Yes
Yes
Yes
Yes
Yes
Able To Take Electives From Other Rice MBA Programs

4

Yes
Yes
Yes
Yes
No

5

Yes
Concentrations
Yes
No, but electives can be customized to create your own focus.
# of Credits
60
54
54
54
54
54
Duration (Years)
2
2
2
2
2
2
1. There may be additional courses scheduled on other evenings during the work week.
2. Also includes three one-week immersions, including the Global Field Experience.
3. MBA@Rice students have 4.5 credits of required immersions: GFE and Rice Residential. The GFE takes place Tuesday/Wednesday through Sunday, and the Rice Residential takes place Thursday-Sunday (with an optional kick-off event on Wednesday night).
4. Eligible students can take electives from other MBA programs if it fits within the student's schedule and space is available.
5. Because the online MBA quadmester schedule and the on-campus semester schedules do not align, students are not able to take electives across these calendar formats.
Personally Speaking: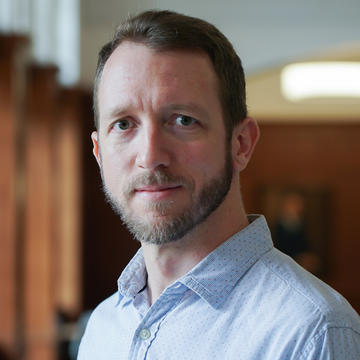 Rice Business has carefully crafted a class with a wide array of backgrounds and future plans. From teachers and soldiers to accountants and engineers, there are a wide variety of experiences from which to draw wisdom, and this greatly enhances the in-class discussion
Patrick Ray
Full-Time MBA
I always knew Rice had an exceptional reputation, but the high caliber faculty still surprised me. Every professor is extremely passionate about the subjects they teach and it's infectious.
Abhayah Indupalli
Professional MBA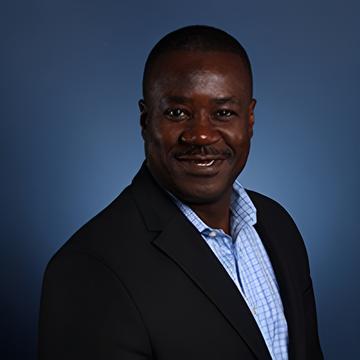 I needed a program that would not disrupt my career or family while still providing a rigorous curriculum from a highly-ranked educational system, a great alumni network and world-renowned professors.