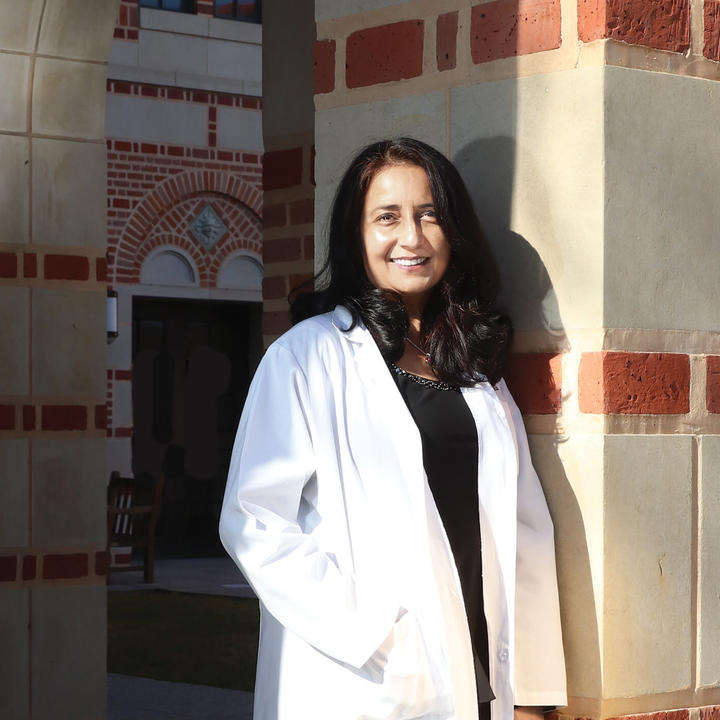 One of the things the MBA program has given me is confidence — the feeling that there's nothing I can't explore.

Keyuri Popat, EMBA '21
As an anesthesiologist at the University of Texas MD Anderson Cancer Center, where she is also a professor and the medical director of the hospital's Acute Pain Service, Dr. Keyuri Popat treats patients with complex pain, which can stem from their illness as well as from the treatment they're undergoing to cure it. It's a difficult job, but the emotional payoff is huge. "It's so rewarding because you can give people instant relief," she says. When she started thinking about ways to move from treating individual patients to improving the patient experience across the board, she turned to Rice Business.
"Over the last 20 years that I've been practicing, the business of medicine has changed quite a bit," she says. Facilities are now run by a combination of physician leaders and professional administrators, and the two levels of leadership need to understand each other to function seamlessly. "I'm already leading a team of doctors and nurses who manage pain after surgery, so I thought: I could take this to another level and make pain and suffering in our entire patient population as minimal as possible," she said. "I thought the MBA program would help me get there." Rice Business was an easy choice: Her husband earned his MBA here in 2016, and her son is an undergraduate at Rice now. He'll graduate with a degree in computer science at the same time that she earns her MBA.
Equipped with new insights into operations, leadership and innovation, Dr. Popat is leading a pain management committee that brings together stakeholders across MD Anderson to improve pain management for the entire hospital's inpatient population. "I'm taking a customer experience class now, and it's fascinating," she says. "I'm hoping I can apply those lessons to our patients to map their customer journey and improve their full experience — not just in the O.R. or as outpatients, but along their whole MD Anderson journey."