Student Stories
Meet Chaundra Frank, MBA '22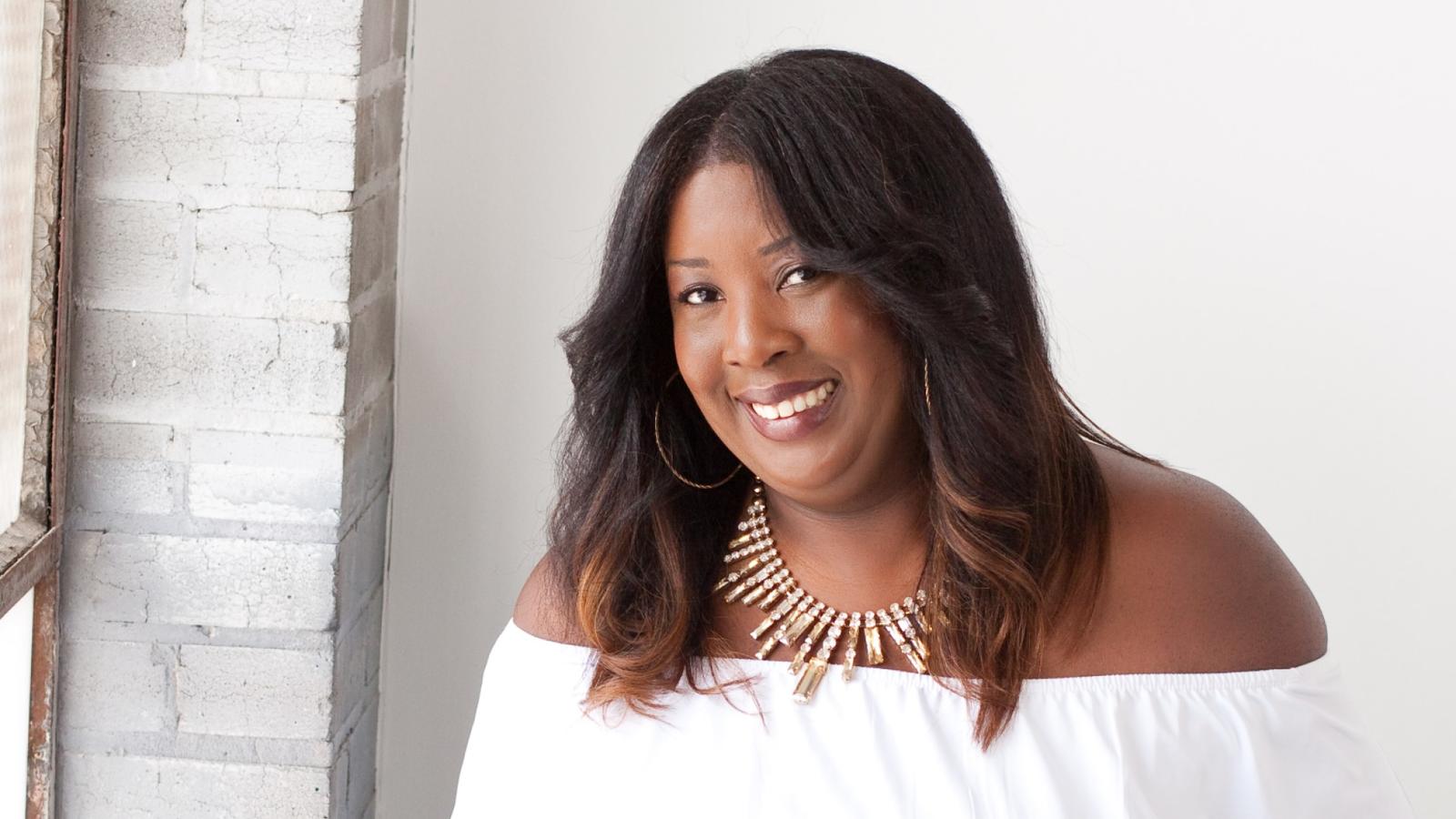 What was your pre-MBA Industry and function?
I started my career as a natural gas trade analyst at Shell Trading after I graduated from Rice with a B.A. in economics and managerial studies in 2000. Following my experience at Shell, I embarked on an exciting and fast-paced career in management consulting, private equity and, most recently, education.
What will be your post-MBA Industry and function?
I am happy to announce that I have accepted a position with the Houston Botanic Garden as the vice president of finance.
Why did you want to pursue your MBA?
It's never too late and you're never too old to become better! I wanted to pursue my MBA to "build a new muscle." I want to be conditioned and stretched to see things through a different lens allowing me to demonstrate new leadership and management skills for future endeavors. I wanted to further develop with the many fascinating people at Rice Business.  
Why did you choose Rice Business?
Image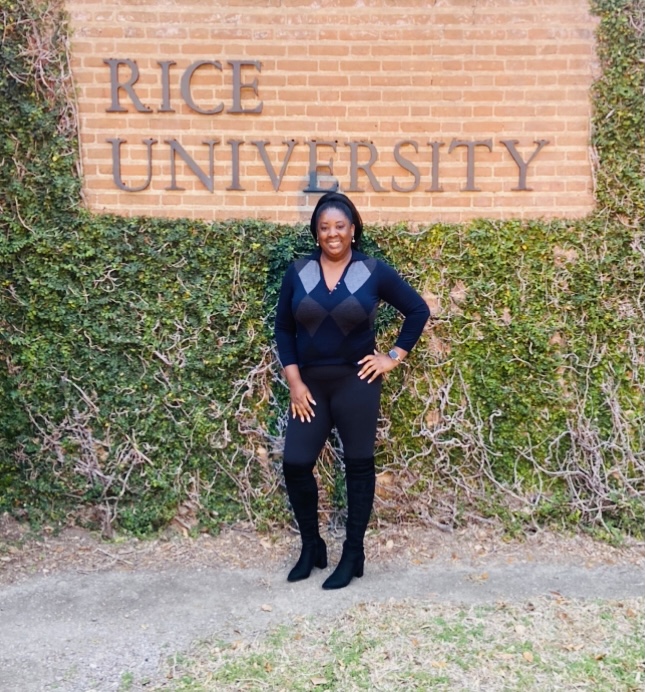 Growing up in Houston, my parents always found an excuse to pass through Rice's campus. Whether it be the highlight of a Sunday drive, basketball camp or robotics camp, I am no stranger to the university. Matter of fact, I signed my letter of intent with the NCAA to attend Rice University and run track in 1995 after multiple college visits around the country. Rice just seemed like home. I chose Rice Business because it was familiar. I love the city of Houston and all of the possibilities in it. I have a deep connection to the Rice community and wanted to be a product of one of the best business schools in the world. I am Rice "Twice" and my motto is the "Second me, will be the better me." Continuing to refine my capacity to navigate complex environments and difficult situations is what attracted me to Rice "again."
What are you most proud of from your time at Rice Business?
MBA@Rice is still in its infancy, and I am proud to lead the development of a new student association for our program. I am also the president of the MBA@Rice Board Fellows program launching our new pilot program in April. I am a proud member of the Black Business Student Association and Rice Business Women's Organization. I am currently enrolled in the first Women in Leadership Cohort provided by the Doerr Institute for New Leaders. I'm extremely proud to be part of this pilot program filled with diverse and impactful women leaders. Last, but not least I successfully completed Lilie's Launchpad program and have taken a huge step in my entrepreneurial journey.
What are you most proud of in your career?
I am proud that I keep evolving, achieving new goals and doing my best to make a positive impact in the world. I am proud of the success of my nonprofit organization, Lake Houston Youth Sports Association. I am proud of my students and athletes that I have learned so much from, and I am proud that I continue to navigate through this journey while doing it my way. My way means finding the courage to walk into my story, own it and write the ending!
How has the Rice MBA helped you in your career?
The obvious answer I think everyone expects is that an MBA will enhance your marketability as a professional and increase the quality and quantity of job opportunities. The Rice MBA has done much more than that. Pursuing my MBA at Rice in the MBA@Rice program has redefined my perspective of business and how I personally impact and contribute to the bottom line. Business looks very different than it did 20 years ago when I graduated from Rice the first time. We were just learning the purpose of an email address! Fast forward, now we are conducting business virtually, anywhere and anytime. Combining my years of experience with the willingness to take on a new style of learning from a top-tier program has helped me develop the skills and competency to be successful in this new age of business. Fresh ideas and a new mindset are top of my list.
Image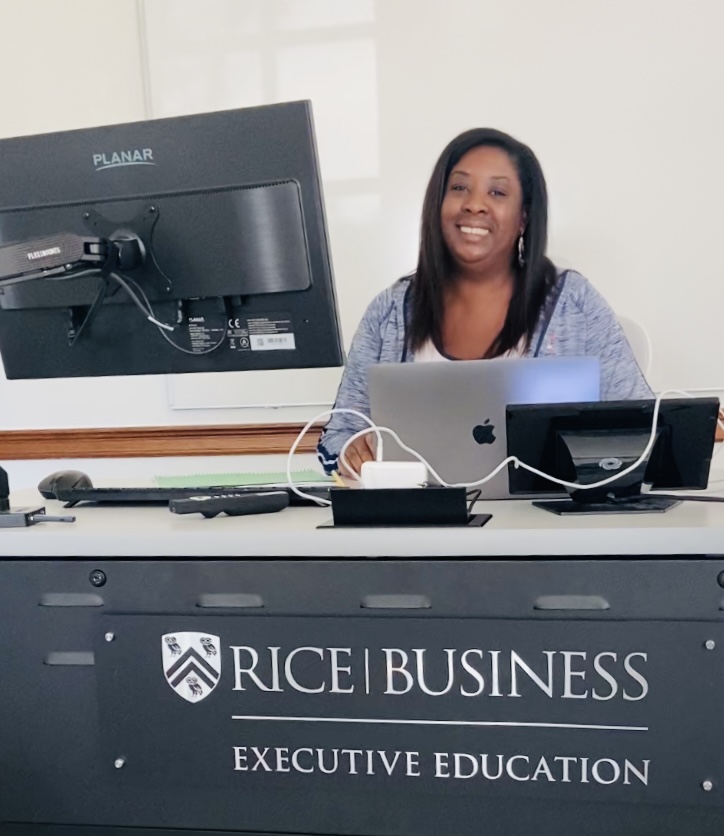 What does it mean to you to be a woman in business?
For me, being a successful woman in business means creating your own path while being confidently feminine, eloquently fierce and passionately engaged. All too often, young girls are taught to be seen and not heard. Over the years I have learned to ditch that old adage and speak with purpose and conviction. Your words are powerful and your actions are a reflection of what you believe and think of yourself. Most importantly, as women we must empower, support and encourage each other to level up and be the best version of ourselves, especially in business. This means love and take care of yourself so you can be the best, true and authentic YOU. 
What advice would you give prospective students who are considering an MBA?
As a more seasoned MBA student, this decision was very cumbersome for me. I had my doubts and wondered if an MBA would be worth it after working for 20 years. The answer is YES! I know firsthand that it is never too late, and you are never too old to become better. The key word is BETTER. Placing myself in an environment to be challenged while immersing myself in as many resources this program provides was the best decision I ever made. The network is invaluable. The faculty and staff is impeccable. My classmates (in all programs) are brilliant, diverse and eager to make a difference beyond the hedges of the university.
You May Also Like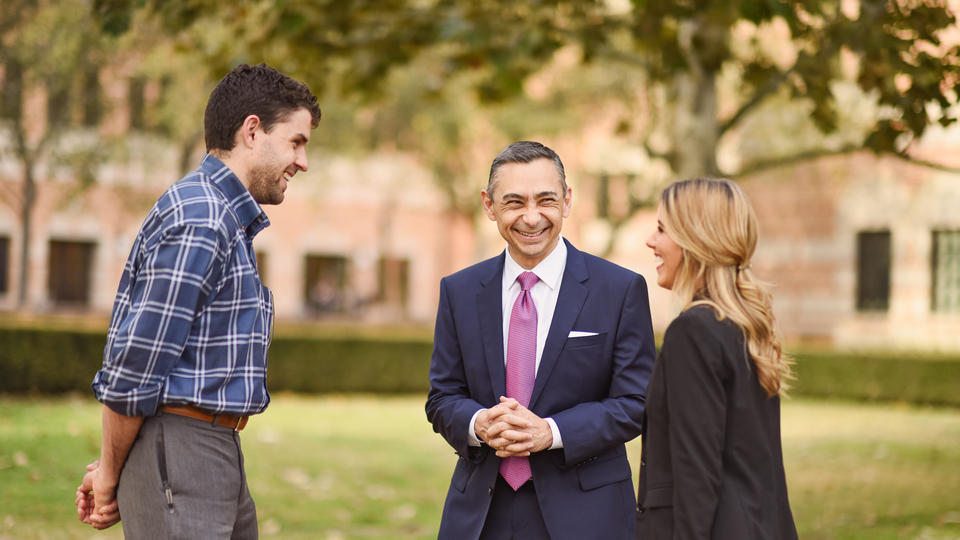 Programs
It's a big leap, applying for an MBA. How do you know which business school best suits your career goals? Current students and recent alumni explain what sets Rice Business apart.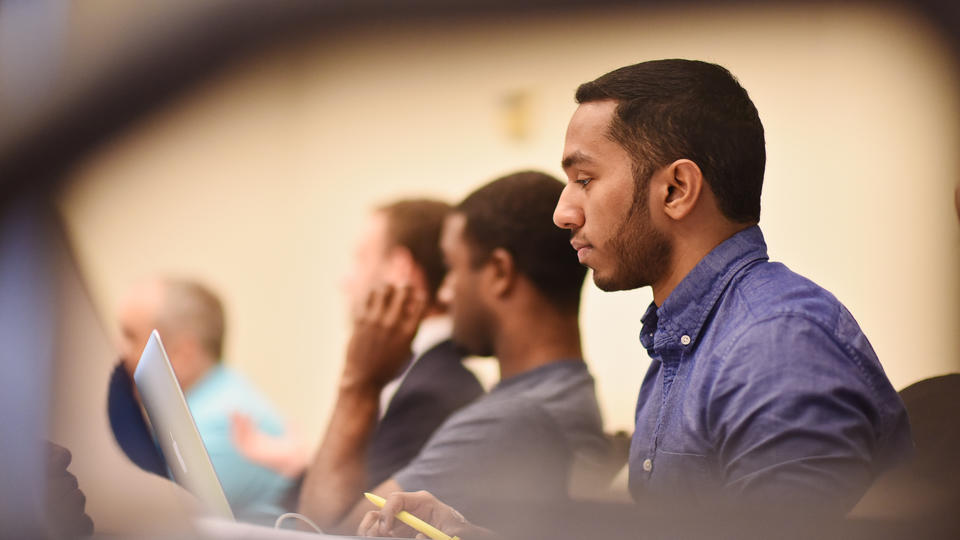 Programs
Here in the heart of America's most diverse city, the Jones Graduate School of Business at Rice seeks, values and champions students from a range of backgrounds.