Impressions
Raisha Smith '22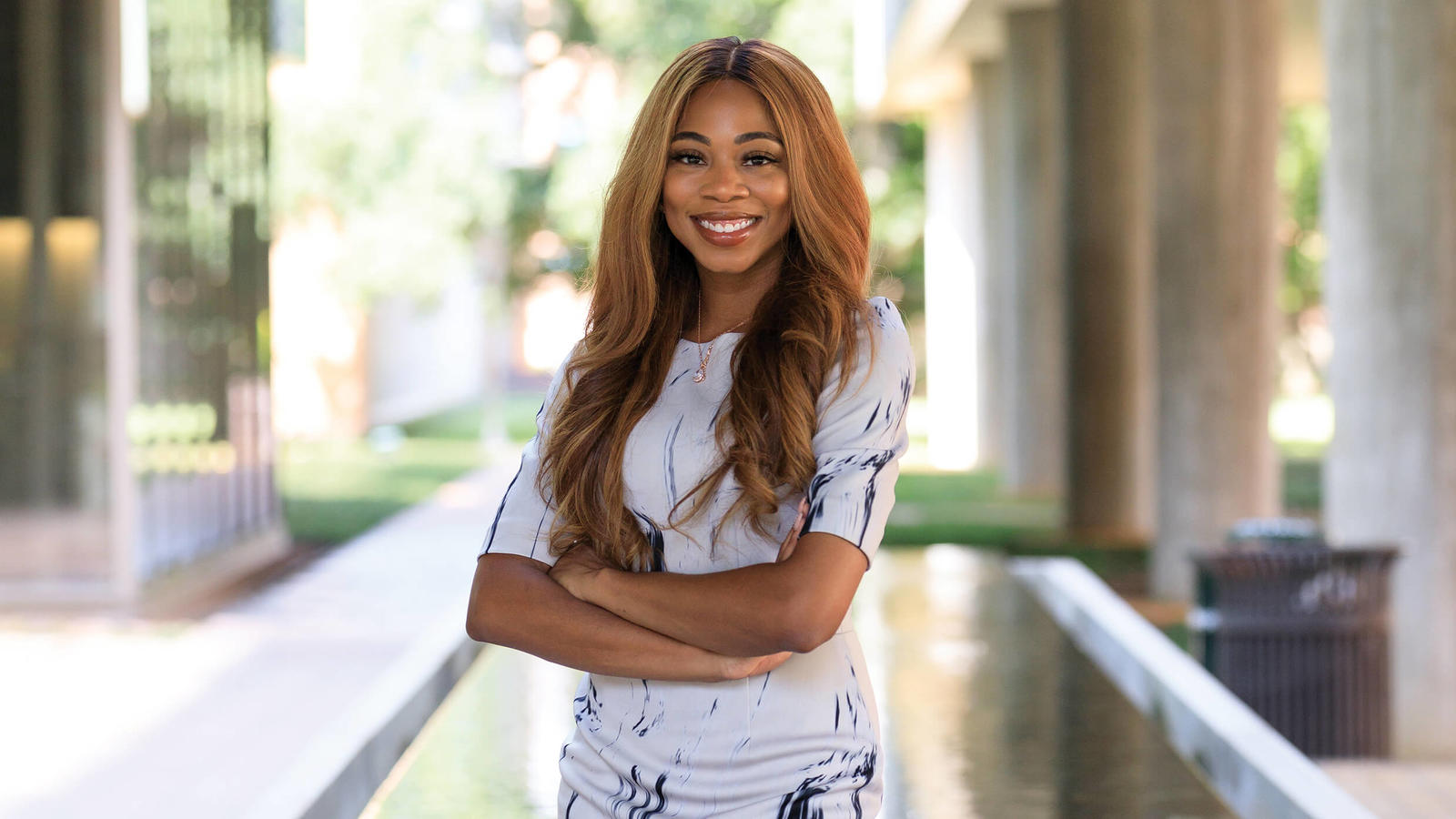 In the Rice Business MBA program, everyone's learning. I'm learning from my peers; my peers are learning from me. I always appreciate the openness my classmates have to my insights and my experiences as a woman of color.

Raisha Smith, FTMBA '22
When Raisha Smith founded EveryDopeGirl in 2018, she was feeling down and burned out. She was managing high-profile projects at work, but she wasn't getting a lot of professional recognition. She felt underappreciated. But she knew she wasn't alone in that feeling. So she started blogging about women who were doing interesting side hustles and pursuing their passions beyond their day jobs.
"I wanted to highlight projects most people don't hear about and women who don't really get their flowers in public," says Smith. "EveryDopeGirl shows that you can still be dope and work at the same time." The social enterprise became her own side hustle: building a community that empowers women entrepreneurs through in-person and virtual events, and giving them exposure and access to new opportunities through corporate partnerships with companies including Google and Verizon.
Smith, who has a bachelor's degree in marketing from Texas A&M University, decided to pursue an MBA in part to help her make her own professional pivot from the energy sector into tech. The Rice Business network helped her get an internship at Microsoft this summer, where she worked as a customer success manager with clients in K-12 and higher education.
"One thing I really like about the customer success side is taking a community-building approach. We're looking at ways to lead through peer-to-peer influence and getting feedback directly from the customer that can translate into new designs," she says. "I love making an impact. That's why I've loved my time at Microsoft."