Impressions
David Akpakwu '23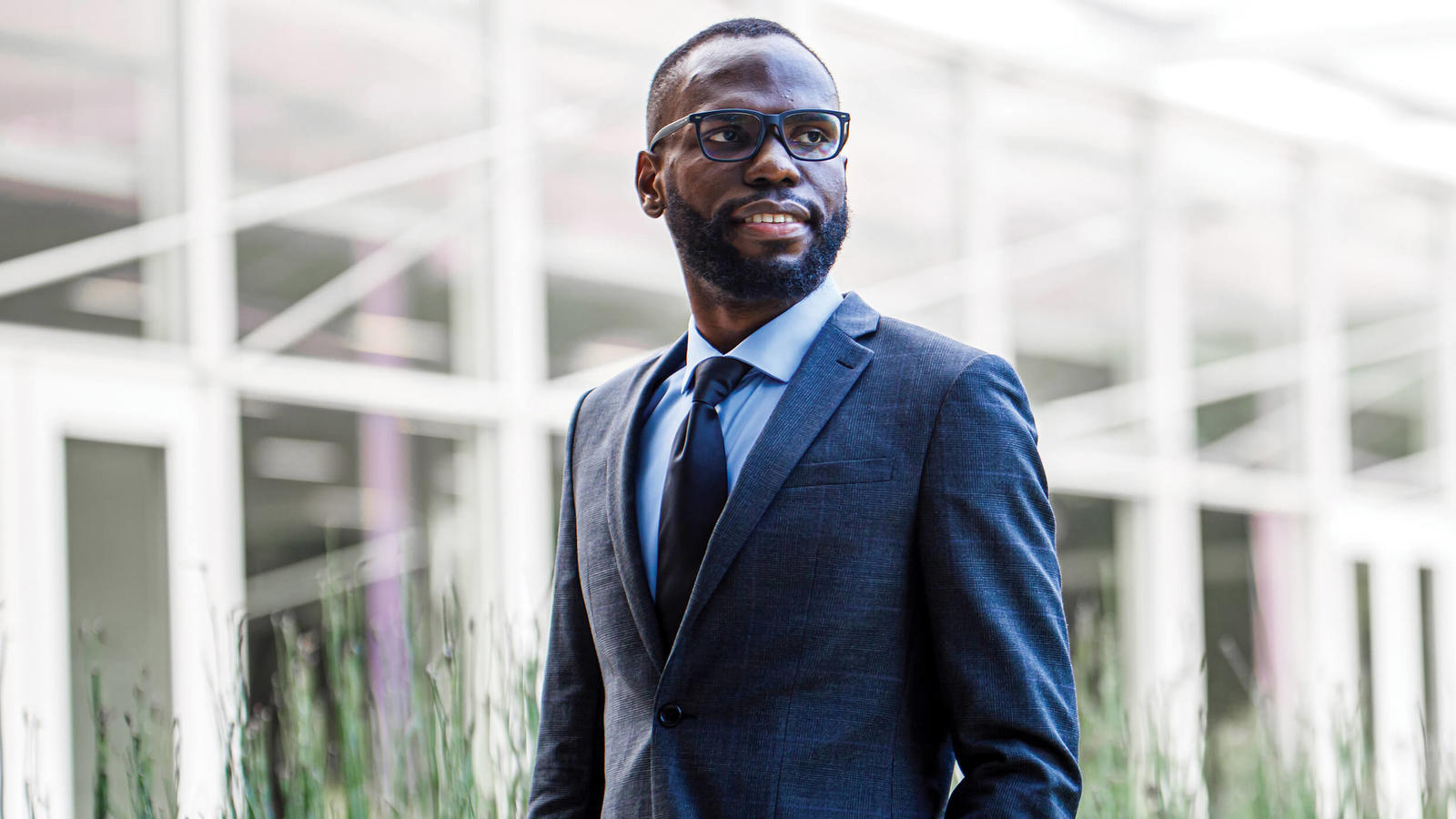 As someone who has spent the last eight years of my career in Houston, I have always known Rice Business as a top-tier institution with an intimate class size, a very successful alumni network and numerous post-MBA opportunities in energy, technology and consulting.

David Akpakwu, FTMBA '23
Growing up in Lagos, Nigeria, David Akpakwu was drawn to petroleum engineering. For one thing, his father — the first in his family to have a formal education — was an engineer. And it was an especially meaningful field in Nigeria. "I saw it as a way to give back to a country that depended heavily on revenue from oil and natural gas," he says.
After earning his bachelor's degree in 2011, Akpakwu got the chance to live and work in the U.S., and ultimately became a citizen in 2017. His engineering career took him to onshore and offshore oil exploration sites, where he worked to identify hazards and keep workers safe. Over the years, however, he became fascinated with the technological innovations that helped him do his job, and decided to pursue software product management. He earned a master's degree at the University of Louisiana at Lafayette and then made the pivot into consulting at Accenture. An MBA from Rice Business will equip him for the next phase of his career, which could take two different paths. On the one hand, he's interested in helping lead the way toward renewable energy at a supermajor oil company. Or he may continue down the software path at a tech company where he could lead the creation of new technology solutions.
"An MBA, for me, is a career accelerator that opens doors to different opportunities. That's because you not only get to build a strong, diverse network of professionals from around the world, but you get immersed in a rigorous business curriculum designed to prepare you for real-life business challenges," he says.