Rice Business in the News
"As an entrepreneur, it was important that I be in an entrepreneurial environment," explains first-year MBA student Sophie Randolph. "I found this type of environment at Rice alongside myriad resources available to me will help me propel my entrepreneurial pursuits forward. Courses like the Entrepreneurship Labs, as well as resources such as Rice's Lilie Lab, OwlSpark, and the Rice Alliance provide opportunities to work on growing my business while in school."
October 14, 2020 | Jeff Schmitt
Image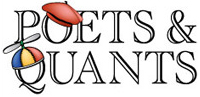 ---
This marks the second consecutive year the two Houston universities have topped the list of entrepreneurship programs. For Rice's Jones Graduate School of Business, this is its fifth time in a top 3 position nationally and the 12th year in a row ranked it has ranked in the top 10 graduate entrepreneurship programs.
"Earning the top spot again this year, and our decades-long leadership in entrepreneurship education, is a testament to our visionary and world-class faculty, the enormous success of the Rice Business Plan Competition, and of our commitment to our students and the community we serve," Peter Rodriguez, the dean of the business school, said.
November 17, 2020 | Rebecca Carballo, Staff Writer
Image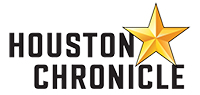 ---
"It's a kick while you're down to all of the service industries, restaurants and others who were already battling through the pandemic," said Peter Rodriguez, an economist and dean of Rice's Jones Graduate School of Business. "So regrettably, it really exacerbates the pain for them, more than it creates new pains for other industries in particular."
As for long term impacts, Rice's Rodriguez fears employers may think twice about relocating their businesses, both to Texas generally and to Houston — no stranger to natural disasters — in particular. He said the prolonged outages could make it look like the state has unreliable infrastructure. "It's true that this is very rare, but that's not the way it will play into the memories of people making investment decisions," Rodriguez said. "They'll wonder about just our overall ability to manage crises."
February 22, 2021 | R.A. Schuetz, Rebecca Carballo, Paul Takahashi, Staff Writers
Image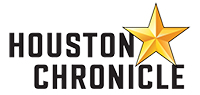 ---
Statistics illustrating the acceleration of building life cycles are scarce, but experts in the industry are starting to take heed. "The cycle of changing is becoming shorter," said Jefferson Duarte, associate professor of real estate finance at Rice University. Projects that developers once could have collected rents on for half a century or more don't allow that anymore. "Twenty years ago, we didn't think about it," Professor Duarte said. There was just an assumption that an office building would still be functioning a century later.
February 23, 2021 | Kevin Williams
Image

---
"One of the things I found so exciting about what's going on in Houston right now that, quite frankly, was incredibly attractive about the opportunity to come and join Lilie and Rice was that Houston has these big pillar companies in energy and health care and all these critical areas that the world, the economy, and the society needs," Judah says in a September episode of the Houston Innovators Podcast. "That's all in Houston right now."
January 6, 2021 | Natalie Harms
Image

---
"There's a demand for deeper business education from our current and prospective students, and Rice Business can deliver to undergraduates the high-quality degree programs we have always delivered to MBAs, Master of Accountancy and Ph.D. students," said Peter Rodriguez, dean of the Rice's Jesse H. Jones Graduate School of Business.
The business major will offer leadership and business fundamentals, the university said, including accounting, finance, marketing, organizational behavior, strategy and communications. Students are required to concentrate in finance or management.
"We strive to be a forward-thinking business school for the next generation of global leaders," Rodriguez said in a school announcement. "I am thrilled to say we will now be educating tomorrow's leaders a little bit sooner."
March 1, 2021 | Laura Gillispie
Image

---
"Lower consumer confidence and uncertainty about the overall economy will shape Valentine's Day spending trends — not the other way around," wrote Constance Porter, assistant clinical professor of marketing at Rice Business, for WalletHub.
Over the past couple of years, Americans who felt good about the economy and their personal finances fueled strong spending on Valentine's Day gifts, according to data published by the National Retail Federation. But this year, Porter believes, the pandemic will dampen Valentine's Day spending.
She suggests more people will opt for alternative ways to celebrate at home — such as cooking a restaurant-style meal or taking online courses for at-home spa treatments. It's the "physical labor of love" that will make these experiences special, Porter said.
February 2, 2021 | Adam McCann, Financial Writer
Image

---
Dickerson helps advise the world's biggest oil companies on how to navigate the great carbon transition by divesting old fossil fuel assets while shifting investment toward renewable energy and carbon capture projects.
Helped arranged $100 billion in energy company restructurings this year.
First job: "I had a vending machine business during high school. By my senior year I had over 400 locations across Texas and generated more than $100,000/year of revenue."
Editors: Christopher Helman and Eliza Haverstock
Image