As a CEO, it's only natural to want to take credit for unexpected positive outcomes — especially if your compensation is tied to self-reported updates on company performance. But in a recent study, the authors, including Sung Hun (Brian) Chung, a Ph.D. candidate at the Jones Graduate School of Business at Rice University, find a hidden cost. Their analysis of 23,000 media articles showed that when CEOs credit their strategic decisions for unexpected positive earnings, they are more likely to be blamed for negative results in the future (and more likely to be fired as a result). Conversely, when leaders are humble and take less credit for positive outcomes, they are less likely to be blamed or removed from their positions when earnings fall.
May 31, 2022 | Nandini Rajagopalan, Sun Hyun Park and Sung Hun (Brian) Chung
Image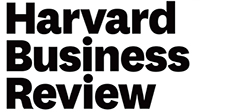 ---
Inflation is ugly. For consumers, it is painful in ways big and small. People's wages aren't keeping up with rising prices, meaning some are having to make important cutbacks to stay afloat. Beyond everyday items, having inflation on the brain is likely making people think more about prices than they normally would, explains Utpal Dholakia, a professor of marketing at Rice University's business school. "Consumers' knowledge of prices is generally really bad. By and large, in normal conditions, most of us don't know prices of most of the regular things that we buy," he says. "What inflation has done is it has made people pay more attention as a general rule."
Aug. 4, 2022 | Emily Stewart
Image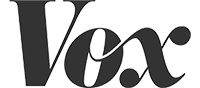 ---
As if restaurants didn't already have enough challenges due to the pandemic and supply shortages, they now face yet another challenge — rising food costs. Russia's invasion of Ukraine has only exacerbated the issue by skyrocketing the price of fuel, and as gas prices increase, that in turn drives up the cost of food supplies, said Peter Rodriguez, dean of the Jones Graduate School of Business. Even before Russia invaded Ukraine in February, supply chain issues had already caused an increase in the cost of food. "We are seeing some of the fastest wage rises in decades in the United States, but it's unlikely that they will completely offset the rises in the core consumables and in other goods and services," Rodriguez said.
Apr. 18, 2022 | Savannah Mehrtens
Image

---
Omair Tariq, founder and CEO of Cart.com, which helps retailers manage and process their online sales, already counts among his clients such giants as Dollar General and GNC. On one hand, the e-commerce start-up operates in an entirely different universe from the scrappy upstarts at the flea market and yet Tariq marveled at the parallels. If ever there were a place where entrepreneurs should thrive, it's Houston. "The founders of Houston came in through the port and saw this boring, flat, hot, humid piece of land and decided it would be a great city for business," said Rafael Alvarez, a faculty member at Rice's Jones Graduate School of Business and inductee of the national Immigrant Entrepreneur Hall of Fame. "It doesn't matter where you come from and what you look like. There was no old money here, no old families. If you had a great idea and were willing to work, this was a place you could make it happen."
Jul. 29, 2022 | Tom Foster
Image
---
Not only is consulting one of the most sought-after career paths—it's also one of the most lucrative for MBA graduates. Top consulting firms, including McKinsey & Co., Bain & Co., and Boston Consulting Group shell out $175,000 starting base salaries. While attending a top-ranked MBA program can certainly give candidates a leg up, there's no guarantee of landing a job at one of the elite consulting firms. Fortune sat down with Adriana Crespo, McKinsey's manager of recruiting operations, who said, "we hired our biggest summer internship class ever at about 500 just for MBAs across all U.S. schools. It could vary anywhere from places like Booth, HBS, Kellogg, Wharton, Stanford—to Rice, CMU, UT Austin, Notre Dame. We're also expanding our reach to a lot of the HBCUs. We're excited about those opportunities."
Jul. 21, 2022 | Sydney Lake
Image

---
In trying to appear neutral on some current hot-button issues, experts say, Houston-based Exxon Mobil has done the opposite. The company will not allow social-rights flags — like those used by LGBTQ and Black Lives Matter supporters that are not tied to Exxon workers groups — to be flown at company buildings, though last year some Exxon offices flew the well-known rainbow flag during LGBTQ pride month in June. "It's hard to think of any good reason that they (Exxon Mobil) would backtrack on this issue," said Doug Schuler, associate professor at Rice Business. Schuler adds that it sends a message to employees that management was never committed to this cause.
Apr. 25, 2022 | Kyra Buckley
Image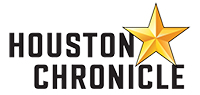 ---
Samsung is considering building 11 new chipmaking facilities in the Austin area over the next two decades, a move that could lead to nearly $200 billion in new investment and create more than 10,000 jobs. Samsung is proposing nine new fabs on its property in Taylor, where it has already started site work on its previously announced $17 billion chipmaking plant. Peter Rodriguez, dean of the Jones Graduate School of Business, called Samsung's expansion plans a "historically large and significant investment into the U.S. economy and certainly into the Texas economy. It has few if any peers in terms of scale and strategic significance." The location of the plants in Central Texas would further elevate the region's standing on the worldwide tech stage and will serve as a major employment driver, he said.
Jul. 23, 2022 | Lori Hawkins and Kara Carlson
Image

---
The president of the Houston World Cup bid committee, Chris Canetti, says that Houston will likely host five to six of the matches. He says it's like having five to six Super Bowls in the span of a month. The event is four years away, but planning is already underway. The games will be played at NRG Stadium. Canetti says this will be the largest World Cup in history with 48 nations competing and 16 host cities across three countries. Rice Business Dean Peter Rodriguez said it's key to be smart about spending for the event. "Building things Houstonians need and use every day, that's the easy money and the great way to leverage this opportunity for us."
Jun. 17, 2022 | Daniela Hurtado
Image

---