How the Rice Business podcast "Owl Have You Know" earned its wings
Three years ago, Tim Okabayashi '05 and Karen Crofton '10 stood before their peers in the Rice Business Dean's Suite, using water bottles as mock microphones. Teams of board members, including Okabayashi and Crofton, were taking turns presenting new alumni engagement ideas at the school's summer board retreat.
Image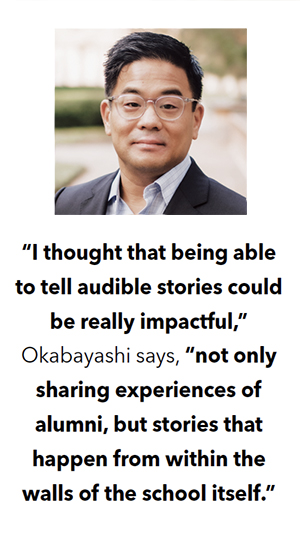 "Karen, thank you for joining me," Okabayashi said in a booming voice. "What would you think about doing a Rice Business podcast?" The presentation captivated fellow board members. "It absolutely won everyone over," says Okabayashi, who got the idea after hearing about another school's successful alumni podcast. "I thought that being able to tell audible stories could be really impactful," he says, "not only sharing experiences of alumni, but stories that happen from within the walls of the school itself."
Okabayashi, who works as a well construction analyst at Schlumberger, saw a Rice Business podcast as a mesh of NPR's "How I Built This" and the podcast produced by the nonprofit StoryCorps. Over the next six months, he and Crofton, who teaches entrepreneurship at the University of Colorado, helped brainstorm podcast names —  including "Who Gives a Hoot," "Disruptor" and "Nest Cast" — sourced guests, and worked with consultants to figure out technology needs and recording and distribution logistics. Ultimately, the Rice Business podcast, "Owl Have You Know," was born.
COVID could have disrupted its launch. But instead, the pandemic allowed the board to broaden the podcast's geographical reach. Rather than broadcast from campus, the podcast's first volunteer hosts —  Christine Dobbyn, '20, a former TV news broadcaster and now communications consultant, and David Droogleever '12, who served as a U.S. Navy nuclear submarine officer and now delivers SaaS solutions for the government — figured out how to do it remotely, with guests joining from home.
In October 2020, the podcast's first episode featured Bethany Andell '01, president of Savage Brands and then president of the Rice Business Alumni Board, who was interviewed by Droogleever. Andell spoke about her passion for helping the corporate world get back to a place where people trust, respect and love business. 
Droogleever, who also hosts his own podcast, "Soft but Stronger," came on board after the Rice Business team noticed the professional recording equipment in the background of his screen during a virtual Rice event and asked if he would co-host the podcast. "The school needed a more organic, easy-button way to keep the alumni community connected," Droogleever says, "and the podcast had so much success its first year."
Downloads steadily grew. Guests that first year included Scott Noel '04, who supplies smallholder farmers in Nairobi with financing and training, and Julianne Katz '21, who left a career in fine arts for a graduate degree in business. Success meant more resources for the podcast, including help from professional engineers and editors.
"We got it to a point where people who do this for a living can now propel it forward," says Crofton. Adds Dobbyn, "The success has proven there's an appetite for this. It demonstrates we've just scratched the surface of telling the stories of Rice Business alums."
After two years of sharing inspirational alumni stories, Dobbyn and Droogleever are handing over the reins. The podcast's incoming volunteer hosts are Maya Pomroy '22, a former TV news journalist and entrepreneur, and Scott Gale '19, an executive director at Halliburton Labs, who does voice-over work on the side and recently had an executive credit in a Hollywood film.
"Our challenge is to transition the podcast from what has been a fantastic Rice board experiment to something that has that staying power," says Gale, who has his own podcast, too, called "Curiosity."
Pomroy, who also tells the stories of Houston innovators through her company, The Public Lead, looks forward to further shaping "Owl Have You Know" to promote Rice Business to potential students. She's interested in exploring the possibility of live podcast events and adding an occasional video component to the show. Okabayashi, who lives in the U.K., would also like to see more alumni living abroad featured on the podcast.
Pomroy and Gale are interested in including alumni from a variety of sectors and locations — both in the U.S. and globally. "We want the podcast to represent the cross-section of amazing humans that make up the Rice Business family," Gale says. "That includes the sectors they work in, the countries they live in, the people they inspire."
In July, Pomroy interviewed her first guest, Caroline Goodner '92, co-founder and CEO of OrganiCare, which makes all-natural, organic over-the-counter healthcare products.
"It's our responsibility to take what the others have done and to move it up the staircase," says Pomroy. "Most people want to tell their story; you just have to know how to ask the right questions."
Listen and Subscribe
You can listen to every episode of Owl Have You Know and read descriptions and host information on our website. Subscribe on Apple Podcasts, Spotify, Google Podcasts or wherever you find your favorite podcasts.
Pranika Uppal Sinha '04, Greystone's head of DEI, talks about the importance of storytelling on the podcast.
Image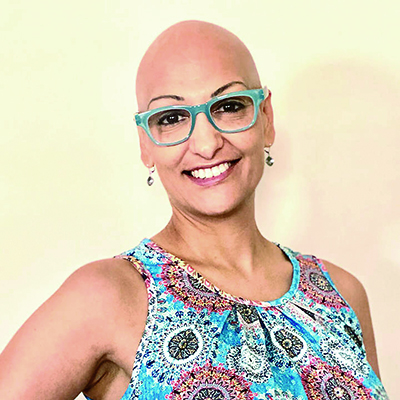 As a young professional in Chicago, Pranika Uppal Sinha '04 worked as an environmental engineer Monday through Friday. On weekends, she greeted customers as a hostess at a popular, upscale Moroccan restaurant to make extra cash.
She became friendly with a restaurant investor and regular who helped companies with their diversity, equity and inclusion initiatives. The encounter set Sinha, who's the daughter of Indian immigrants, on a path to help organizations improve their workplace culture and engagement and to make sure employees feel comfortable bringing their full, authentic selves to work.
"In my engineering job, I would get bored and I couldn't use my creative side," said Sinha. The regular, H Walker, who's now the diversity, equity and inclusion officer for Boys & Girls Clubs of America, eventually asked Sinha to join him at his former consulting company. "Literally, it changed my life," Sinha recalled.
Sinha later decided to pursue an MBA and left Chicago for Rice in the early 2000s. After graduating, she worked in human resources and organizational development for the Memorial Hermann Health System, then oversaw the talent, development and inclusion departments at energy company Oxy. Now, she's the first head of diversity, equity, and inclusion at Greystone, the New York-based commercial real estate, finance and investment company.
Recently, Sinha discussed her experience while appearing as a guest on the Rice Business alumni podcast, "Owl Have You Know."
You May Also Like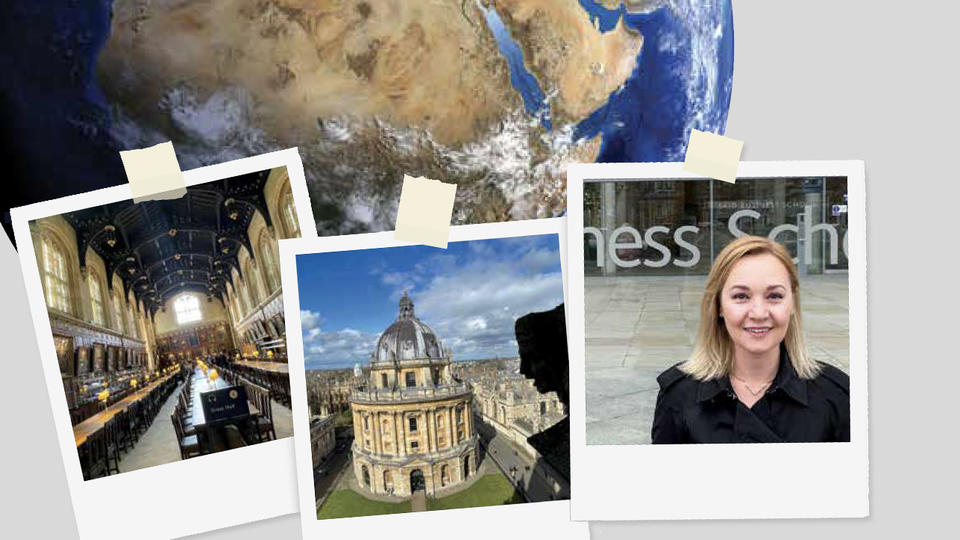 Feature
A sabbatical is more than a change of scenery. It's an opportunity to think deeply and consider new perspectives — and it's a vital part of the Rice Business academic mission.