Admissions
Test Waivers 101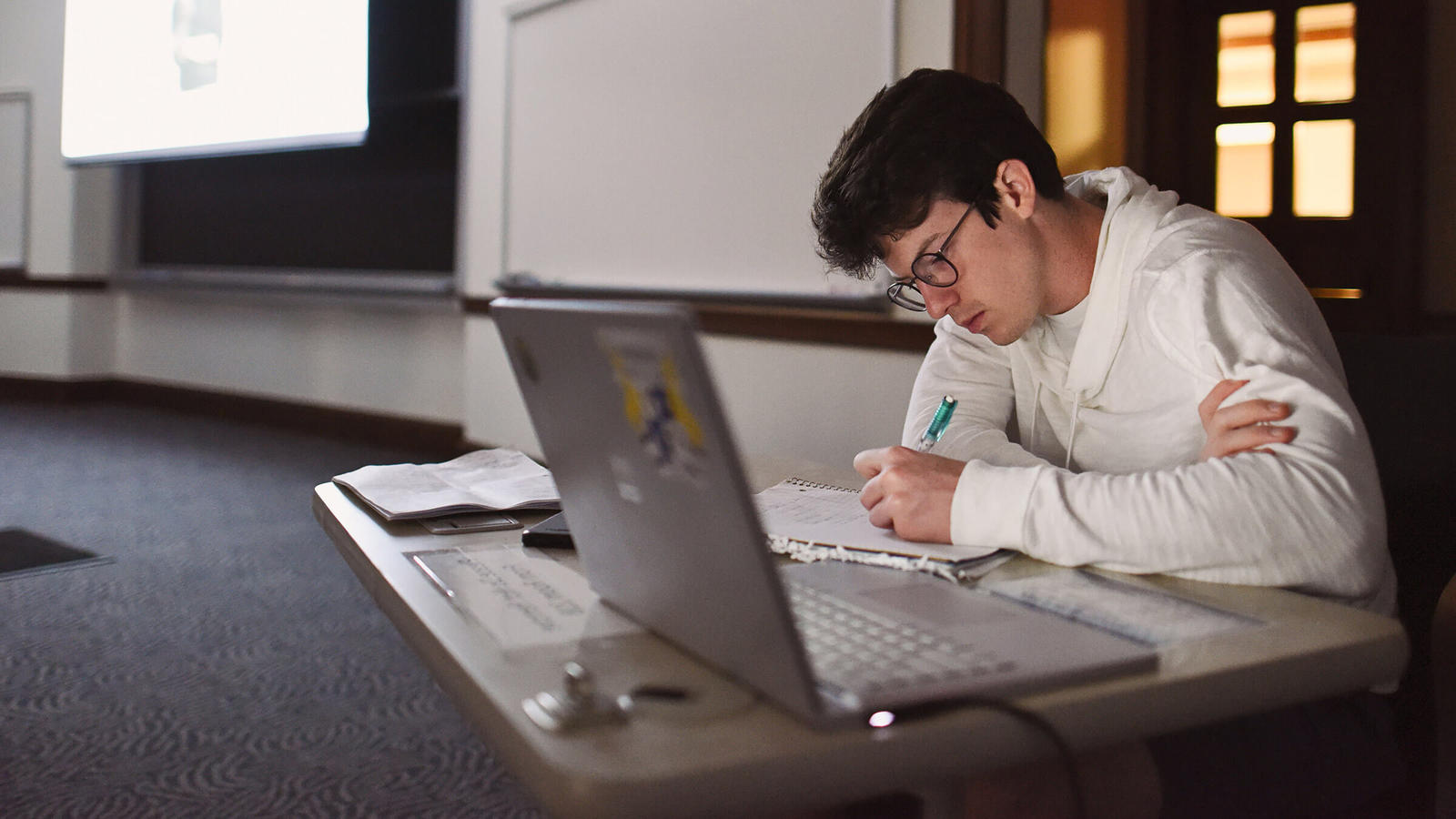 If you've been checking our website recently, you're not alone: this is a highly strategic time to earn an MBA! And you may have seen something new: our request form for standardized test waivers. What's not to love about skipping the GMAT or the GRE? Here are some answers about the process: who's eligible for a waiver, who's most likely to get one – and above all, why you should think twice about seeking a waiver unless it's absolutely necessary.
I can't stand standardized tests. Why are they required?
We know. Tests are a pain. But scores such as those from the GMAT and GRE show if you have the quantitative abilities to shine at Rice Business. And remember, even if you qualify for a waiver, you'll have to make a compelling case for your skills in other ways. On the other hand, a test score in our range quickly and definitively says: yup, you're Rice Business material.
Tests also show more than quantitative chops. It takes time, work and money to take a test. To us, this translates as commitment. Rice Business chooses – and rewards – committed learners.
Tests also do a lot more than help you get in. GMAT scores matter when we give out scholarships. And once it's time to job-hunt, employers in industries like consulting and investment banking will ask for test scores, so you may need to take the test anyway. In other words, there's no easy way out. Rice Business is fast-paced and rigorous – and so is the business world. Tests are an efficient way to show your strength.
So what are the requirements to earn a waiver?
Rice Business accepts more than one type of test result. All applicants may take either the GMAT, the GRE or the Executive Assessment test.
To apply for a waiver for any of these tests, though, you need to submit a request form – either the Professional and Full-Time form, the Executive MBA form or the online hybrid MBA@Rice form. And there are hurdles! To even complete a request form, you need: seven or more years of full-time work experience or a graduate degree in a quantitative field; a terminal degree like an M.D., J.D. or Ph.D.; a quantitatively oriented professional certification such as a CPA; or other test scores showing high quantitative ability, like an MCAT or LSAT. To actually earn a waiver, you'll have to convincingly show us strong numerical literacy through some means besides testing.
Do you look at waiver holders differently for admissions?
You could argue that the bar is higher. The average Rice Business GPA is 3.5. With a test waiver, your GPA needs to be higher than that.
Why should I know all this before seeking a waiver?
Because waivers are hard to get! And skipping a test now may not save you from having to take the exact same test later. We don't want you to spend your time seeking a waiver when you could boost your chances of acceptance by taking a test. At Rice Business, we're big believers that the harder you work, the luckier you're going to get.
_________________________________________________________________________________
Interested in learning more about the MBA programs offered by Rice Business? Send us an email at ricemba@rice.edu.