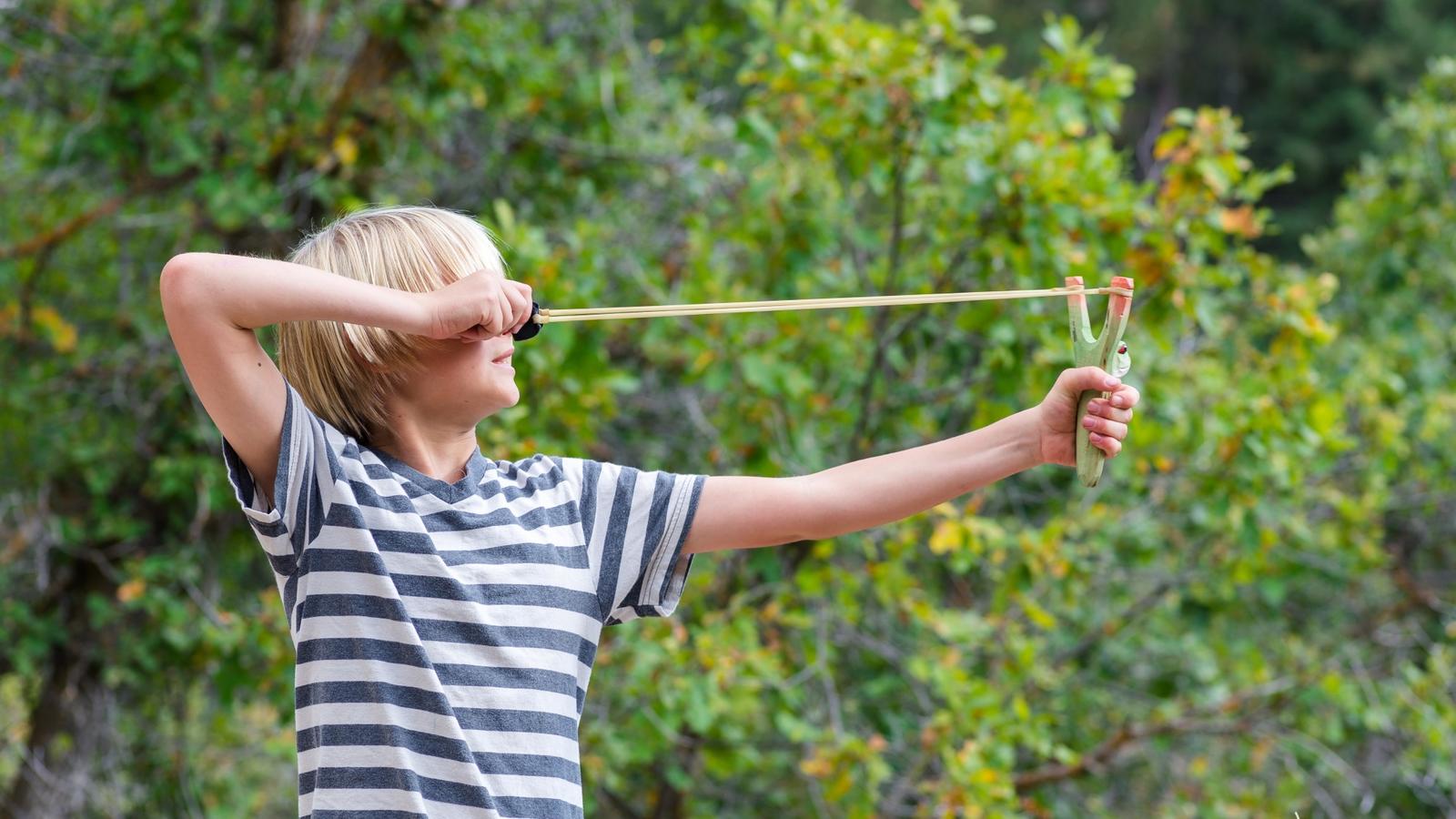 Marketing | Features
Long Shot
More Effective Marketing Could Convince The Vaccine Hesitant To Change Their Ways
More effective marketing could convince the vaccine hesitant to change their ways. So what kind of messaging has the best shot at success?
President Biden's vaccine mandate that could impact some 100 million people has already prompted some vaccine-hesitant Americans to change their tune.
Some organizations are getting ahead of the federal mandate by requiring their employees to get vaccinated or lose their job. Most recently, JetBlue and Alaska Airlines joined United Airlines in mandating the COVID-19 vaccine. Nearly two months after United put its mandate in place, nearly all of its U.S. employees have been vaccinated.
Yet, while there are promising signs that mandates might help convince more of the 44% of unvaccinated Americans to get the COVID-19 vaccine, public health experts say mandates work better when they're marketed well. Along with instituting vaccine mandates, organizations and local governments now have an important opportunity to reshape messaging to help significantly bump up the country's comparatively low vaccination rate.
What's needed is a multi-pronged, targeted marketing approach with high stakes and positive, compelling messages, according to marketing professors at some the country's top business schools and universities.
"More information is not going to convince the vaccine-hesitant at this point," says Eleanor Putnam-Farr, assistant professor of marketing at Rice University's Jones Graduate School of Business. "What's been most effective recently have been ways of making the consequences real for people."
Early Missteps
Marketing the COVID-19 vaccine to Americans is no easy task given what experts say were early missteps. Calling vaccine development efforts Operation Warp Speed was an initial mistake, according to Putnam-Farr, because it made some Americans think the vaccine development process was rushed, and therefore unsafe.
Emphasizing technical terms like mRNA also scared people who mistook mRNA for DNA and then became mistakenly convinced the vaccine would alter their biology. For many, these beliefs became deeply entrenched as they read media reports about the vaccine and its side effects. No amount of factual information can change those beliefs now, she says.
"All the things that emphasized how new and different this was haven't helped people feel more comfortable with it," she says. That's part of the reason why not even multi-million dollar, research-based ad campaigns, like one the Ad Council launched, have been able to convince large numbers of the vaccine-hesitant to get vaccinated. But there are many more reasons for Americans' mistrust, which complicates the work of getting more people vaccinated.
For one, the pandemic comes at a time when Americans' trust in science has declined over the last few decades. A Gallup survey shows that just 64% of Americans have "a great deal" or "quite a lot" of trust in science versus 70% in 1975. Only 45% of Republicans said they trust science, down from 72% in 1975.
Tragic stories about fellow Americans who died from COVID-19 don't consistently convince the vaccine-hesitant, either, because there's no personal connection. Most people, however, likely know multiple people who've had side effects from the vaccine.
"It's much easier to visualize a friend who took the vaccine and felt bad," says Putnam-Farr, "and it's also easier not to take action, to not get the vaccine."
But even people with friends or family members who died from COVID-19 could downplay the disease. That's because we tend to be optimistic about ourselves, Putnam-Farr says. "People believe, 'It won't happen to me,' " she explains. It's similar to social psychology's "better-than-average effect," where people overestimate their own qualities and abilities.
One recent poll found that unvaccinated people tend to underestimate their risk of being hospitalized for COVID-19 while they overestimate the probabilities the vaccine might harm them.
Certain communities have their own particular reasons to distrust the vaccine. A recent study from Oregon State University showed a lack of trusted medical sources, traumatic past medical care experiences, and misinformation have all contributed to vaccine hesitancy for Latino communities.
A Multi-Pronged Marketing Strategy
Given the many reasons for vaccine reluctance in the U.S., any campaign at this point needs to take several tacks, experts say.
"There's not going to be a one-sized-fits-all-approach," says Dena Gromet, executive director of the University of Pennsylvania's Behavior Change for Good initiative.
Well-timed nudges to get vaccinated in the form of text messages could be a part of an overall strategy, Gromet says. Research has shown that text messages sent to people telling them they have a flu shot reserved for them at their local pharmacy increased flu vaccination rates by 5%, on average.
"These types of messages can be effective," says Gromet, "but it's unlikely they'll work for every type of hesitancy," especially for those who believe the vaccine is unsafe.
Another potential strategy could rely on endorsements from celebrities, influencers or other respected sources. One study showed unvaccinated Republications responded more positively to endorsements of the vaccine by Republication leaders, and for some people, endorsements by respected celebrities do work. Most people, however, tend to look to their peers over celebrities when it comes to changing their behavior, according to a 2013 study led by a University of Washington psychologist.
Some cities have also set up incentive programs to convince residents to get vaccinated, offering free donuts, beer, cash and even scholarships for students. This summer, Philadelphia launched its Philly Vax Sweepstakes, awarding cash prizes of up to $50,000 to residents who received the vaccine. But still, the effort didn't prompt a vaccination spree.
A Focus on Mandates
As the pandemic drags on, it's becoming increasingly clear that, for most vaccine-hesitant Americans, a gentle nudge just isn't enough. The strongest, and perhaps most effective, tools now are mandates, and they need to be done right, marketing experts stress.
"A very soft marketing message isn't powerful enough," says Tim Calkins, a marketing professor at Northwestern University's Kellogg School of Management.
Instead, Americans need to be personally impacted by not getting the vaccine, and negatively so. For example, if you don't get the vaccine, you lose your job and your paycheck, your child can't attend school, you can't fly on an airplane, or you have to drive 45 minutes out of your way twice a week to get a COVID test, he says.
"It's saying, fine, this is your choice, but here are the consequences," says Putnam-Farr. "Messages aren't changing people's minds or behavior. Now it's about incentives and about making life a pain for people who aren't vaccinated."
The stakes can be lower and still be effective, says Calkins. For example, requiring people to get vaccinated to attend a football game or to eat out at a restaurant can have the same impact, because not getting vaccinated will personally impact them in a negative way. But it's important to highlight the benefits one could get from vaccination rather than focusing on what they'd lose out on if they don't, he says.
"This really is a marketing challenge first and foremost," says Calkins, "and at long last, we're beginning to make traction because we're beginning to give the vaccine-hesitant a pretty compelling reason to get the vaccine. People are motivated by benefits. It's better to say that if you get the vaccine, you can go do all these wonderful things."
Fine-Tuned Marketing Messages
Early data are showing that, even if people say they'll quit their job in the face of a COVID-19 vaccine mandate, in practice, the majority don't.
In a Robert Wood Johnson Foundation poll, 48% of vaccine-hesitant respondents said they would quit or look for another job if their employer mandated the vaccine. Real-world anecdotes show that far fewer follow through on their threat. When Houston Methodist Hospital required its 25,000 workers to get vaccinated, 15% were unvaccinated. A week later, just 3% weren't. A month and a half later, it was 2%.
What's needed now are compelling, benefits-focused marketing campaigns to continue with this type of forward momentum, Calkins says. For example, a campaign could feature engaging images of fans enjoying themselves at a football game alongside text telling people they can come if they get vaccinated. Calkins hasn't seen any major campaigns of this kind yet.
Calkins and Putnam-Farr also agree that the U.S. would benefit from a more robust, standardized system for verifying COVID-19 vaccinations to go along with mandates and compelling marketing messages.
"That's another flaw in the system," Calkins says. Adds Putnam-Farr, "It would make it harder to commit fraud with a better system. Because now, people can really just still say, why should I bother to get vaccinated, I could just lie about it."
Rice Business Wisdom Newsletter
Never Miss A Story
You May Also Like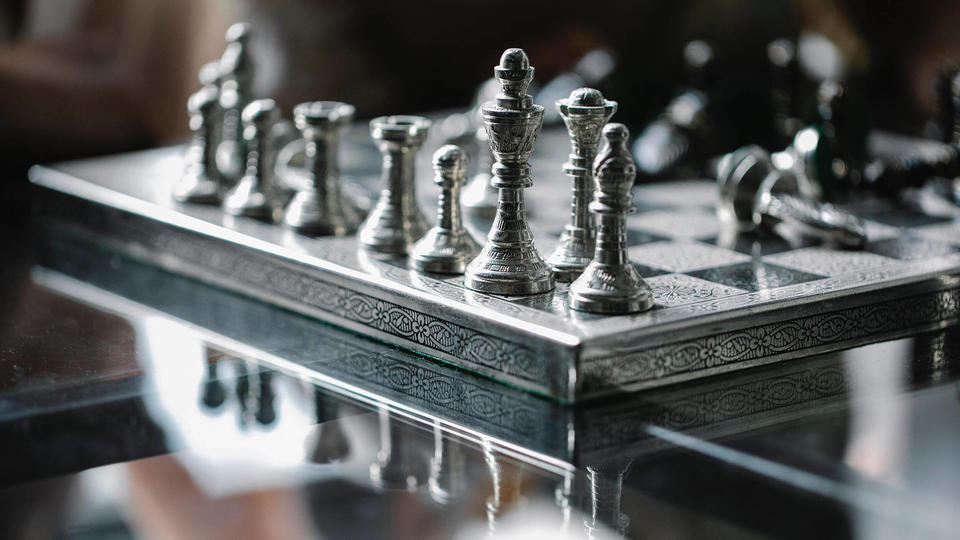 Decision Making | Peer-Reviewed Research
Researchers create a mathematical model that helps transplant centers make decisions about when to move forward with a matching donor and when to wait.