Success Stories
Sarah Ford, Ranch Road Boots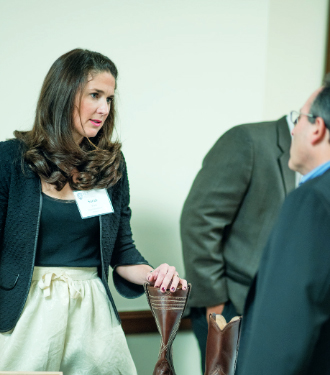 Ford pitched her idea for a classic, quality lifestyle brand inspired by her grandfather's boots at the first-ever Veterans Business Battle in 2015. Her investment offers stemming from the event from both the EO-Houston investment group and Main Street Capital totaled $350,000. With that investment and through relationships formed with mentors at Veterans Business Battle, Ranch Road Boots transitioned from a small custom line of boots to a ready-to-wear collection. Since the competition, Ford has set up mobile retail stations, held regular trunk shows, and established a presence in retail stores. "I wouldn't be where I am now without Veterans Business Battle," she said. "I wouldn't have had inventory to sell." Ford is a former U.S. Marine and a graduate of Harvard Business School. You can shop her boots at www.ranchroadboots.com.
JR & Dyan Gibbens, Trumbull Unmanned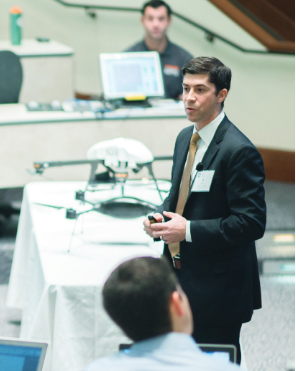 Trumbull Unmanned deploys drones to map, monitor, and inspect operations across the energy sector to make operations better, faster, and safer. Since presenting its business plan at the 2015 Veterans Business Battle, and as the first unmanned aircraft company approved for operations by several of the largest oil and gas companies, Trumbull has performed operations in the Arctic and Pacific, shoreline mapping during oil spill response events, and continues to operate across the globe. Veteran owned and led, each teammate is a veteran, pilot, engineer, and UAV operator. " Trumbull Unmanned also launched Trumbull Technologies to bring to market several advancements for drones in oil and gas. Trumbull has been named in the Top 25 Veteran-Founded Startups in America by Forbes and has served on White House round tables to discuss small business.
Nicole Baldwin, BIAO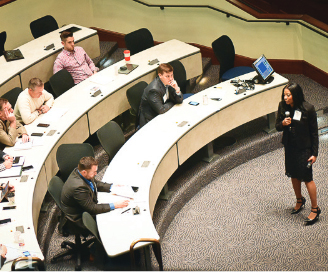 Nicole Baldwin was inspired while serving in the Army and seeing the harsh effects of sun, wind and sand on her skin to create a skincare line that's not only all-natural, but fights environmental causes of aging like nothing else on the market. She received a combined $150,000 of investment offers at the 2016 Veterans Business Battle and was named the crowd favorite after her 1-minute elevator pitch during the awards ceremony, earning her a $5,000 cash prize.
William Gibbons & Michael Hlozek, Veterans Manufacturing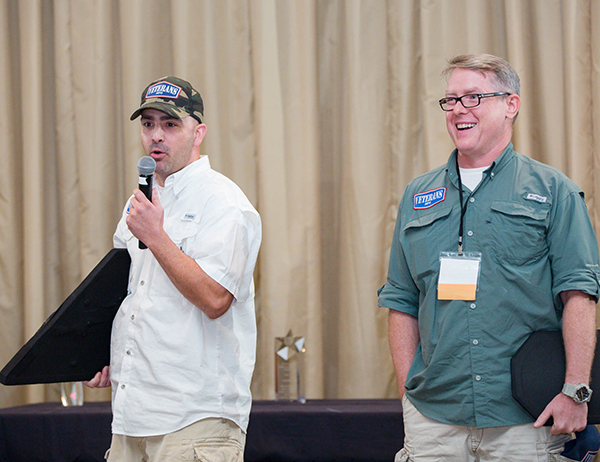 Veterans Manufacturing came to 2017's competition with a line of body armor and other protective gear highly sought after by law enforcement and other government agencies, but in need of capital to increase production. After a $350,000 investment from the EO Houston investment group and another $350,000 investment from other sources stemming from the company's involvement in Veterans Business Battle, Veterans Manufacturing has moved into a proper manufacturing facility, won many contracts include one from the Texas Department of Public Safety, doubled the number of retailers, expanded to international retailers, represented small business at both the U.S. Congress and the White House and hired two new full time employees.
Abraham Kamarck, True Made Foods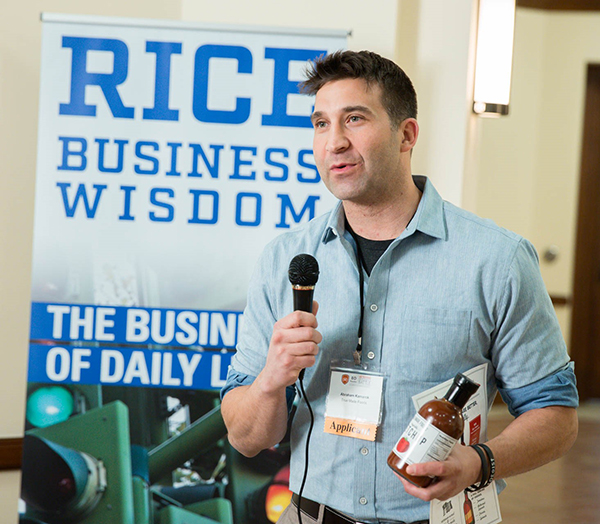 Abraham Kamaack recreated America's favorite sauces – ketchup, barbecue and sriracha – without using sugar or artificial ingredients. The product line, True Made Foods, met demands of health-conscious eaters, is compliant with paleo and gluten-free diets, while also pleasing their taste buds. When True Made Foods competed in the 2017 Veterans Business Battle, the company was slowly expanding into regional grocery stores. After winning a $1,000 crowd favorite vote and receiving a $100,000 investment, True Made Foods growth has continued, expanding into several national grocery chains.
Past Competitors
Finalists

Native
Parasanti
Chiplytics
RavensEye
Candelytics

Semi-Finalists

ICCEE Technologies
Sticky Spoons Jam, LLC
Bon AppéSweet
Popsmoke Supply Company
TradeX
FarSight Technologies, LLC

Radish Health
Blue Eye Soft Corp – BlueDocAI
Veterans Alliance Resourcing, Inc.
Enrichly
Quick Safety

Finalists

Capsulomics
Fieldcraft
YouMeMine

Semi-Finalists

Almond Finance
Cowboy Cricket Farms
Crew Trace Systems
Cultured Decadence
Filmocracy
KnightCase

KnowRX, Inc.
Milk Money Kitchens Inc.
Raven Spatial
TriFitness Gym
VertiPrime Government Service
Virmodo
Weshowup.io

Amor Oral
And I Like It Cheesecake
City Gym
Family Proud
Feedme Fitness
Gotta Have It Fan Foams
Harvard Telemedicine
Harvest Returns
High Country Air Services
Knifehand Nutrition

Maco
Off Duty Blue
Power Polymer
Randian
Reimbi
Rock N Roe Aquaponics
Safe Stamp
SEE ID
Zanbazan

Congratulations to the winner of the 2018 Veterans Business Battle, Campaign Partners! From almost 90 competitors, 18 semi-finalists were chosen to attend the event in Houston. The equity investments made at the competition averaged $125K in size.

Winner

Finalists

Semi-Finalists

Anjin
Amulet Corp
Armaments Research Company (ARC
Craft Brewery Point of Sale
Cyber Reconnaissance, Inc. (CYR3CON)
GaN-Power
Health Water

Mastiff
Millie
Purple Heart 3
SecurityGate
ThinkGenetic
Trikaroo
UAV-IQ

Ads for the Road
AirZaar
American Oil Changers
Anjin
Chicken Fountain
Cooking Appliances
Cystic Fibrosis Continuity of Care
Farm Force

Funnel Science
Lab Ready
MedNoxa
GH Mobil / Mobile Mechanics
Shield International
True Made Foods
Veterans Manufacturing

Air Armor Tech
Biao Skin Care
Campus Doorman
Cell Systems 3D
Counterstrike Coffee
FemTac
Hive Maritime
Innovator Health
KL Morrow's P&S LLC

Mobilization Capital
N2CVT / Connected Vehicle Technology
Fish Views
Serious Simulations
Solar Shield Paint
SynShark
Tasklight
Weather General

AAA Energy Audits
Bagups
Candy Lab
Dogtag Brewing
Hire Our Hero
Invicta Challenge
Jody Cakes
Mansalt

Mobile C-Arm
Neptune Diagnostics
Ranch Road Boots
Savanna
Sockwork
TooFinger
Trumbull Unmanned