Robert Gaudette
Industry Excellence in Energy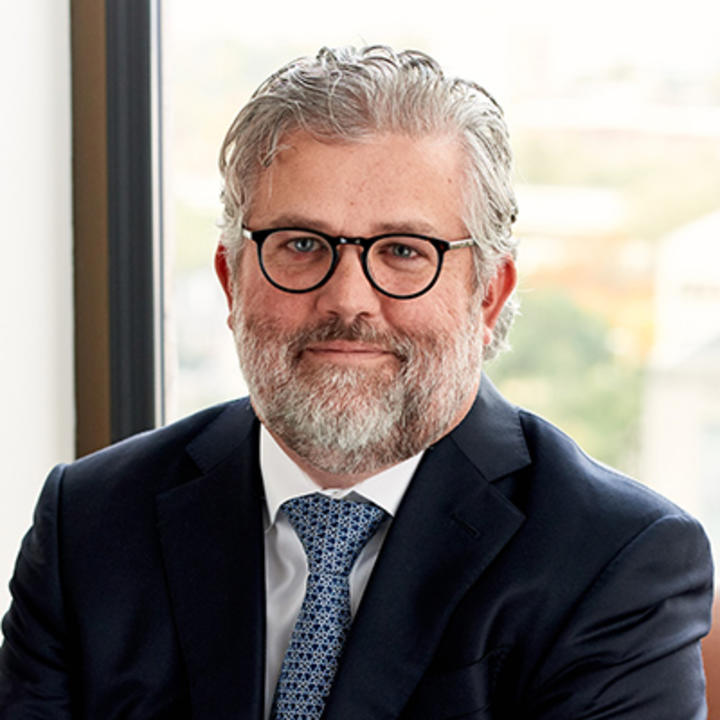 Robert Gaudette graduated from College of William & Mary with a bachelor's in Chemistry in 1995 and the Jones Graduate School of Business in the full-time MBA class of 2001. After serving in the United States Army as a Combat Engineer Officer, Robert began his career in the energy industry. Robert has years of experience spanning various roles from trading and asset management to finance and strategy to sales, sustainability, operations and product development for companies such as Mirant Mid-Atlantic and GenOn. Currently, he is the President of Business Solutions at NRG Energy. Due to his experience, Robert has a proven track record in building teams to improve performance and developing strategies and execution plans to create value in multiple markets and spanning various products. Outside of work, he gives his time to Duchesne Academy, the Children's Museum, and the Kelsey Research Foundation.
What was your reaction to finding out you won this award?
I am flattered and humbled to have received the 2019 Rice Business Alumni Award for Industry Excellence in Energy. There are a lot of deserving Rice Alumni; I am honored.
Why is it important for alumni to stay engaged with Rice Business?
In my experience, being engaged with Rice Business as an alumnus has had an impact in two ways. During the first phase of my career, having a network of professors and colleagues helped me through multiple challenges. I've often said, my learning and "education" did not stop when I received my diploma. Now, in the second phase of my career, continued engagement with Rice Business has enabled me to find talent for my business and also shape the experience of future graduates, and future employees, by working with the faculty and staff.
What impact has your experience at Rice Business had on your career / life?
Professionally, my experience at Rice Business has had a lasting impact by teaching me how to learn continuously in business and in finance. On a personal level, some of my best friends are classmates, teammates and former colleagues from my Rice Business class. I am also proud to call a professor, or two, personal friends – twenty years after studying for their exams.
What do you want to say to other alumni?
Be proud of your experience at Rice. Go walk the halls, talk to the faculty, make it better. Hire a couple of students from the program – you won't regret it.