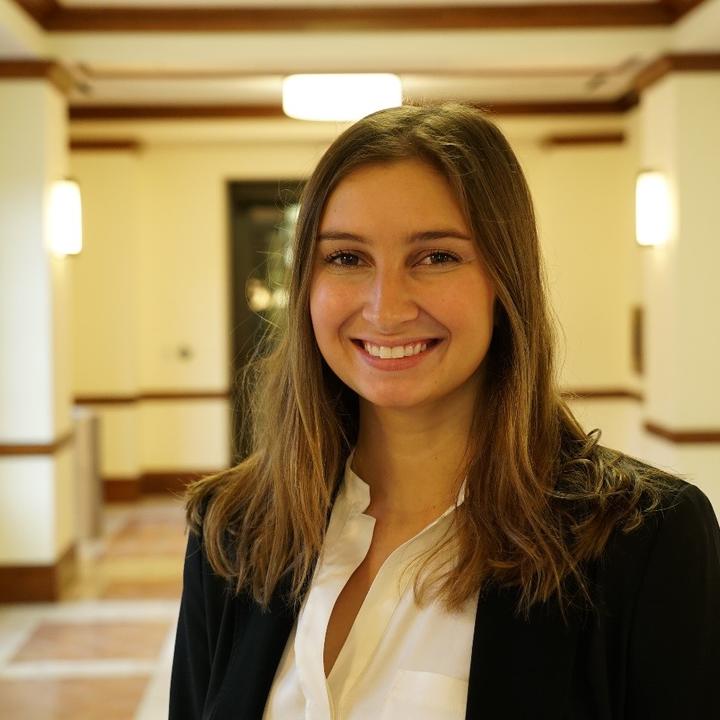 Pia Tolomei is a proud native Houstonian. Some of her hobbies include reading, snowboarding, running, hiking, traveling when able, and spending time with family and friends.
Pia attended the University of Texas for undergraduate studies and obtained a Bachelor of Science in corporate communications. Throughout her four-year tenure, Pia interned at a variety of companies from Houston to New York City. And although she gained valuable experience in the world of communications and PR, it was through these experiences that she began to realize that her interests and capabilities were more geared toward accounting and the fundamentals of business. "Accounting is the language of business. I want to have the knowledge so that I become an invaluable and indispensable asset to any firm I join."
Having a professional career with a clear path toward success became important to Pia. Returning to her hometown and graduating from a prestigious school such as Rice was her dream, and it was therefore an easy decision to enroll in the Rice MAcc. Pia has since been offered several job opportunities in Houston and New York City, but has accepted a position in audit with PWC Houston. It was a natural and perfect fit. Pia currently works at PWC's Houston office.
Houston is not just home for Pia. It is one of the greatest cities in the U.S. for economic growth and opportunity. So, to have a Master of Accounting from Houston's Rice University and employment with Houston's PWC on her resume, Pia is certain to succeed in any future life endeavors.