Matthew Wilson
Full-Time MBA, Class of 2021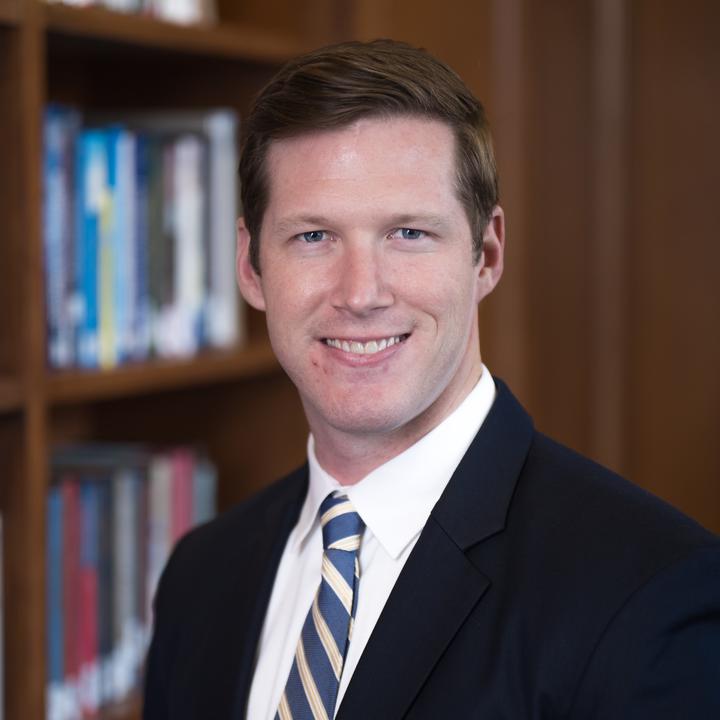 Hometown: Bastrop
Home State: Texas
Home Country: USA
Previous Institution & Degree: Texas A&M University, Civil Engineering
Pre-MBA Industry: Military
Pre-MBA Company: U.S. Navy
Pre-MBA Title: Lieutenant
Desired Post-MBA Industry: Investment Banking
Desired Post-MBA Function: Associate
Summer Internship Company: Simmons Energy
Summer Internship Position: Summer Associate

Student Organization Membership:
Beer Club
Energy Association
Finance Association
Jones Gives Back
Veterans in Business Association (Co-President)
Co-Founder of Distilled Spirits Club
What about the Rice MBA program has surprised you the most?
I was surprised by how much the school lived up to the hype. So far Rice has not only lived up to all of my expectations but far exceeded them. Whether its the academics, the extracurricular, or the support from alumni I've been blown away by how amazing it all is. 
What has been your favorite moment of your Rice MBA experience so far?
My favorite moment so far was getting the phone call that I had received an internship. So much networking and preparation went into the landing the job that I felt very proud of myself. The best part was that it was not just me who got to celebrate. My classmates who had been there at every step of the way and the CDO helping me with pretty much everything got to celebrate too. I'd say it was the biggest sigh of relief during my time at Rice so far.
What is your favorite thing about and/or favorite spot in Houston?
My favorite thing is all of the different areas with bars and restaurants to try. You have the Heights, Montrose, Rice Village, Midtown, Downtown and many others. As soon as you get tired of one area you can explore another and find so many great places. My favorite spot in particular is Memorial park since its a great place to get in a run and hit some golf balls.
In a sentence, what is the one piece of advice you have for prospective students?
My piece of advice would be that even though the admissions process is stressful, try to find a way to appreciate what you're going through. The process will make you reflect on your past few years of accomplishments and force you to sell yourself to others. You should take time to appreciate those successes, appreciate the people you meet along the way, and appreciate the fact that you have the strength to put yourself through the process.