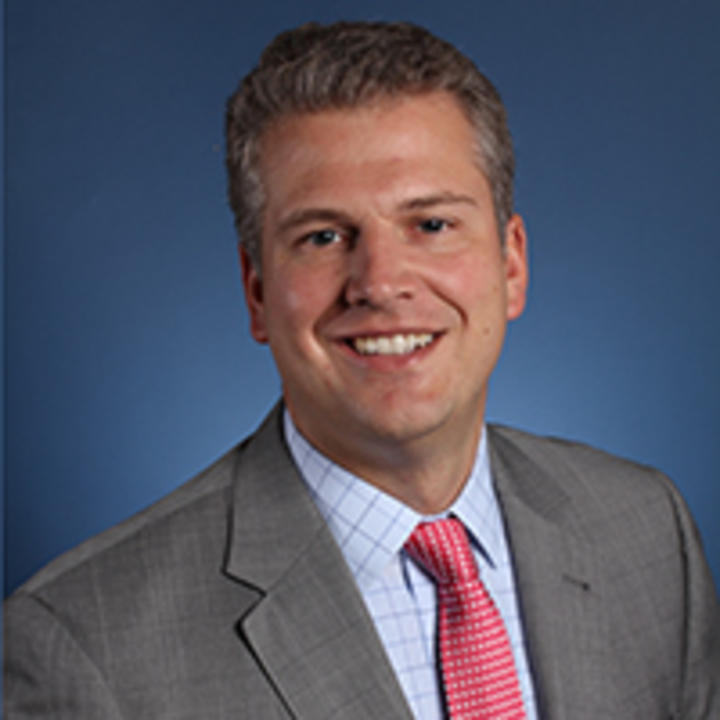 Hometown:
Oklahoma City, OK (born in New York, NY)
Undergraduate School and Major:
Kenyon College, B.A. Political Science
Employer and Job Titles:
Chesapeake Energy Corporation; Director of Strategic Communications
What led you to pursue an MBA?
As a proud graduate of a liberal arts college, I spent my days at school avoiding all classes with right answers. After spending the early part of my career working in politics, when I joined Chesapeake Energy Corporation as the director of strategic communications, I quickly realized that my quantitative skills (or lack thereof) hindered both my job performance and my opportunity for advancement and growth. After speaking with a few leaders at my company, it quickly became clear to me that an MBA would significantly boost my career.
Why did you choose Rice Business for your executive MBA?
Many senior leaders at Chesapeake (including our CEO) attended Rice's EMBA program, and it was clearly a transformational experience for them. Based on their recommendations, I attended an EMBA preview and was blown away by the quality of the professors and students. While there are great MBA programs significantly closer to home, I knew that Rice would be the best program for me.
What has been a highlight of the program?
The quality and depth of my classmates has exceeded my greatest expectations. Heading into the program, I heard horror stories from friends at other schools regarding the cutthroat nature of MBA programs. Luckily for me, the culture at Rice could not be more different. While everyone has their own reasons for pursuing this program, we have all reached a point in our careers where we are here for the right reasons. We are all rowing in the same direction, working together to ensure our mutual success. This camaraderie extends past the classroom and is on full display during post class weekend happy hours which generally include both lively debate as well as practical discussions regarding challenges and opportunities we may each be facing at our jobs. I have no question that the relationships I have built in such a short time, will live years past graduation.
What has surprised you about the journey so far?
The first semester has been filled with the exact type of classes I avoided like the plague as an undergraduate (Accounting, Business Analytics, and Economics), and I entered my first weekend of classes scared to death that I would find the material inaccessible and that class weekends would drag on. Luckily for me, the professors have done a fantastic job presenting the material, and almost immediately I found myself applying what I had learned in class to matters I deal with on a daily basis at work. While I am not going to quit my job and become an accountant or data analyst, my new appreciation and understanding of those functions has immediately payed off at my day job.
What advice do you have for prospective students?
I have yet to hear one of my classmates say they wish they waited another few years to start the program. The bottom line is there is never a good time to do an EMBA. You will always find a reason to delay enrolling in the program, and I for one look back and wish I had done this a few years earlier.