Alums Doing Good
Big Dreams for Tiny Homes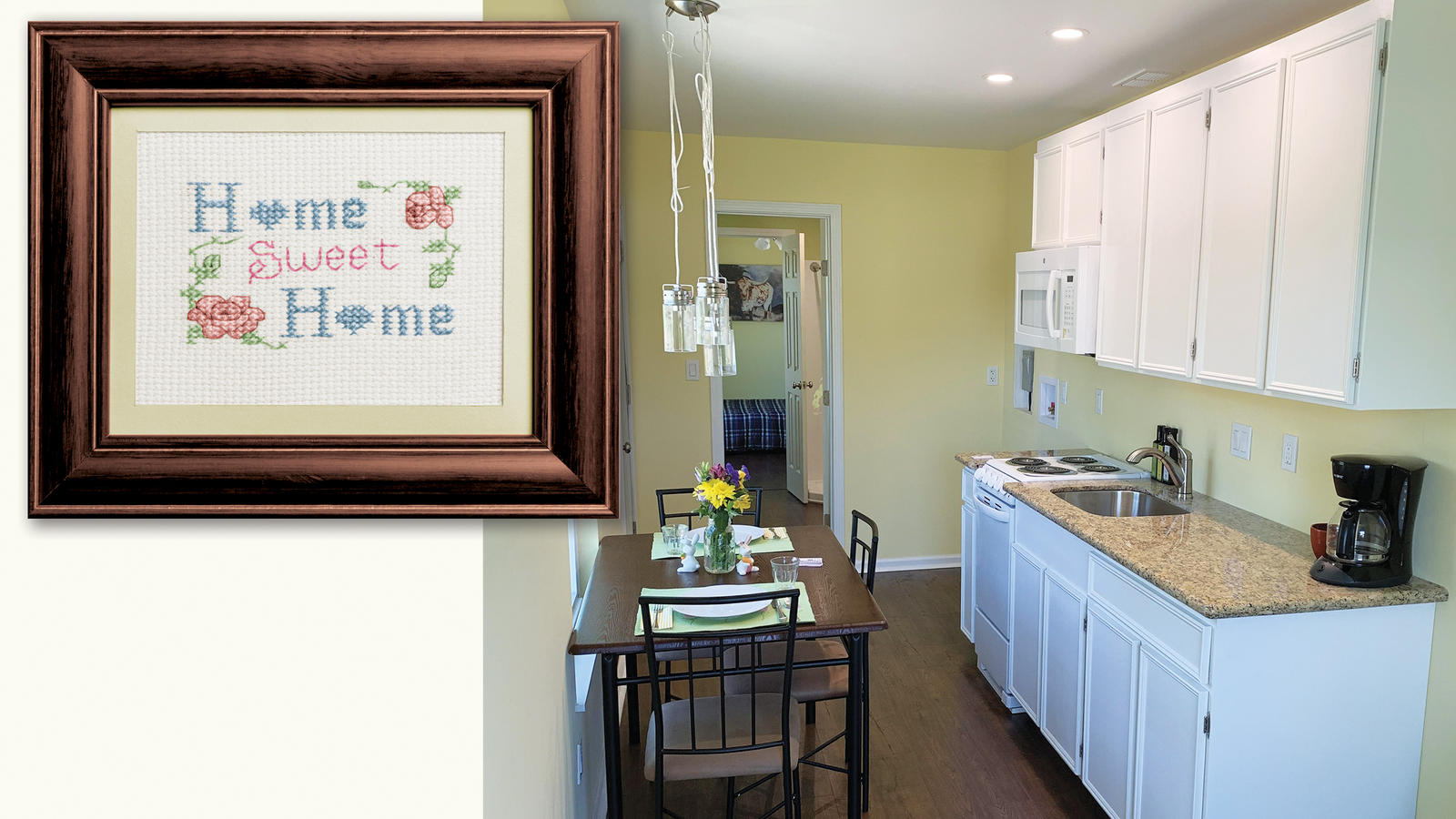 Craig Lindberg '04 has a plan to create affordable housing communities that can stand up to tough Texas weather.
Helping people who are less fortunate has always been a priority for Craig Lindberg '04. Nearly a decade ago, a family in need came to his church for help. What they needed, more than food, was basic hygiene supplies. That got him thinking: How many other people are in dire need of toiletries?
"Very quickly it became apparent that there are a ton of people who have good access to food, through food banks and federal nutrition programs, but not to toiletry items," he says. "If you're trying to learn in school, or trying to get a job, having the ability to brush your teeth, shower and have clean clothes can be as important as food."
In 2013, Lindberg, the former president of Houston-based Shipley Do-Nuts, now the managing director of the Shipley family office, founded the 501(c)(3) nonprofit My Body and Soul, which has provided thousands of people a year with toiletries and school supplies that can't be purchased with a Lone Star Card (formerly known as SNAP benefits or food stamps).
Then, in 2017, Hurricane Harvey hit. Many of the people Lindberg had helped had been barely holding on to housing before. The hurricane knocked them down.
"I remember visiting a mobile home [where a client of My Body and Soul lived] in a trailer park that was like a slum. I walked in and it was dark inside, almost like a planetarium because of the holes in the walls and roof. Why was it dark? The whole house is powered off an extension cord plugged into a contractor's box, so you can only power one thing, maybe two, at a time. So if the light's on, you can't cook," he recalls. "I'm walking around noticing rotting wood everywhere. You can't get on the roof or even lean a ladder on the home, because it'd collapse. It wasn't just damage from Harvey — it was like this before."
The rest of the homes in the mobile home park were in similar condition. And although FEMA came to the aid of many Houston homeowners after Harvey, the residents of the park were renters who had no resources to repair the hurricane damage — let alone fix the preexisting problems.
"Once we started looking, we thought, we could do something about this," Lindberg says. "There was so much overlap with what we did with toiletries. So much of your life is affected if you don't have the ability to be clean. The same is true, and so much worse, if you don't have shelter or are in really low-quality shelter."
So Lindberg expanded the mission of My Body and Soul into a new nonprofit, First Priority Housing, with the goal of creating high-quality, energy-efficient homes that wouldn't require ongoing subsidies to make the rent affordable. And he identified a way to create low-cost housing that's durable and efficient even on the storm-battered Gulf Coast: using shipping containers, which are made to hold up in rough weather.
"They're designed to go on ships, where they'll be splashed by saltwater. They're made of corten steel that's self-healing, so they don't rust or corrode," he says. "Another benefit is how well insulated we make them. Out in the Texas sun, that'll help keep the utility costs down."
But while the containers themselves are affordable, the cost of land in the Houston area has skyrocketed post-Harvey. A plot of land in Galveston County — big enough for two or three homes — that would have sold for $8,000 to $10,000 before Harvey is now selling for six or seven times that much. That put a dent in First Priority's plans, since the goal was not to build homes in isolation.
"We really wanted to build communities, rather than just a random house here or there," Lindberg says.
"Folks who need affordable housing have a lot of related needs. With a larger piece of land, you can create solutions for all these needs in the same place. You can have a playground, a community center, a washateria."
Instead of giving up on the goal, First Priority has partnered with another group, Everybody's Place, a nonprofit with a similar mission to create affordable, supportive housing for people experiencing homelessness. Together, the two nonprofits are now working to build a village of 100 or more shipping container homes on a 20-acre parcel of land in unincorporated Galveston County. Working with architects, Lindberg and Paul Clines, the founder of Everybody's Place, have designed one-, two- and three-bedroom container homes that are efficient, comfortable and attractive. Residents, who can expect to pay a fair, affordable rent, will also have access to a community center that will offer services to meet their needs, including playgrounds, vocational training, substance abuse treatment, GED tutoring, chapel and child care.
"It's pretty exciting," Lindberg says. "The goal is to give people the experience and benefits of individual home ownership, versus being in a high-rise apartment building, let alone a slum, because there are benefits, especially to kids. You have a porch, and a place to put a grill; you have some privacy. But you also have a supportive community around you. When it comes to the children, high-quality housing is like a vaccine against bad results."