Welela Tereffe
M.D., Chief Medical Executive, MD Anderson Cancer Center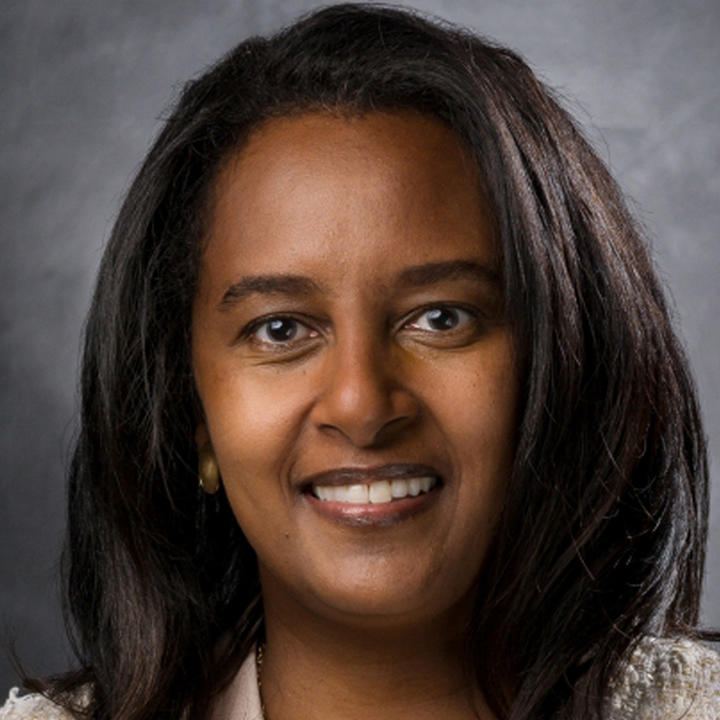 Dr. Welela Tereffe has served as Chief Medical Executive (CME) of The University of Texas MD Anderson Cancer Center in Houston, Texas since January 2021, and previously served as Chief Medical Officer (CMO). Dr. Tereffe has helped lead MD Anderson through a transformative era, including management of the COVID-19 pandemic and the launch of virtual care for cancer patients. Throughout, she has fostered innovation and driven a culture of excellence based on her intimate knowledge of medical practice, her understanding of academic health care and her commitment to communication and transparency.
As Chief Medical Executive, Dr. Tereffe shares executive responsibility for advancing two key pillars of MD Anderson's institutional strategy: Reach and Value. These aims focus on increasing access to high-quality, high-touch, cost-efficient care for patients and communities in Texas, the nation and the world. Strategic initiatives in these areas include expanding virtual care offerings, improving quality of care nationwide through the MD Anderson Cancer Network®, and enhancing patient experience and outcomes through clinical and technological innovations. She also oversees MD Anderson's clinical divisions, encompassing more than 6,000 faculty and staff and generating more than $650 million in annual professional revenue. Dr. Tereffe is additionally responsible for recruiting outstanding and diverse physicians to serve as divisional, institutional, and Cancer Network® leaders.
Dr. Tereffe completed her residency in radiation oncology at Memorial Sloan Kettering Cancer Center before joining MD Anderson in 2005. Her clinical practice has focused on the treatment of women with breast cancer, and her clinical excellence has been recognized through institutional awards for teaching and for quality improvement. She received her medical degree from New York University School of Medicine, a Master of Public Health from the Harvard School of Public Health, and a Master of Health Care Management from the Harvard School of Public Health.