Vishruti Jakhar
Full-Time MBA, Class of 2019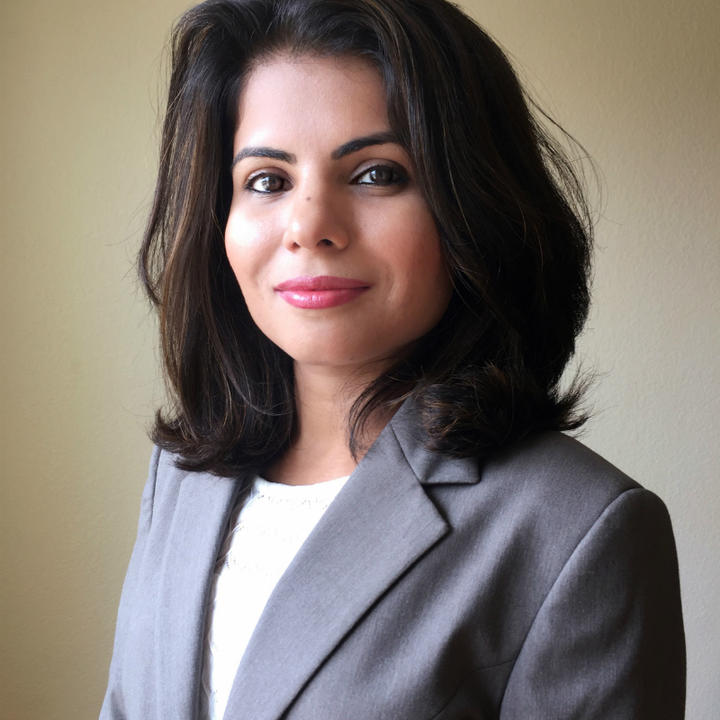 Hometown: Jaipur
Home State: Rajasthan
Home Country: India
Previous Institution & Degree: University of Petroleum and Energy Studies (B.Tech. in Applied Petroleum Engineering)
Pre-MBA Industry: Oil and Gas
Pre-MBA Company: Pacific Drilling, Transocean
Pre-MBA Title: Assistant Driller
Desired Post-MBA Industry: Oil and Gas
Desired Post-MBA Function: Business Development
Summer Internship Company: Joulon
Summer Internship Title: Summer Intern
Degree Concentration: Energy and Operations & Supply Chain Management
Student Organization Membership: Consulting Club, Jones Student Association (JSA), Rice Business Women's Organization, Operations & Supply Chain Club, Rice Energy Finance Summit (REFS), Rice Indo-American Business Club (RIABC), Wine Club
Student Organization Leadership:
President, Rice Indo-American Business Club
Co-Chair Operations, Rice Energy Finance Summit
Vice President, Operations Club
What about the Rice MBA program has surprised you the most?
The range of options to choose from. I never thought that I would be so hard pressed on choosing which events to attend and which subjects to take and would have to make trade-offs.
What has been your favorite moment of your Rice MBA experience so far?
When I hosted Mark McCollum, CEO, Weatherford at the Rice Energy Finance Summit.
What is your favorite thing about and/or favorite spot in Houston?
It definitely has to be none other than our very own Valhalla! Not only do we get the cheapest beer but the mix of people at this spot is very vibrant.
In a sentence, what is the one piece of advice you have for prospective students?
This will be the most fast-paced two years of your life, so buckle up and thoroughly enjoy the journey.