Stephen M. Trauber
(Rice BA '84)
Vice Chairman, Global Head of Energy Power Chemical Citigroup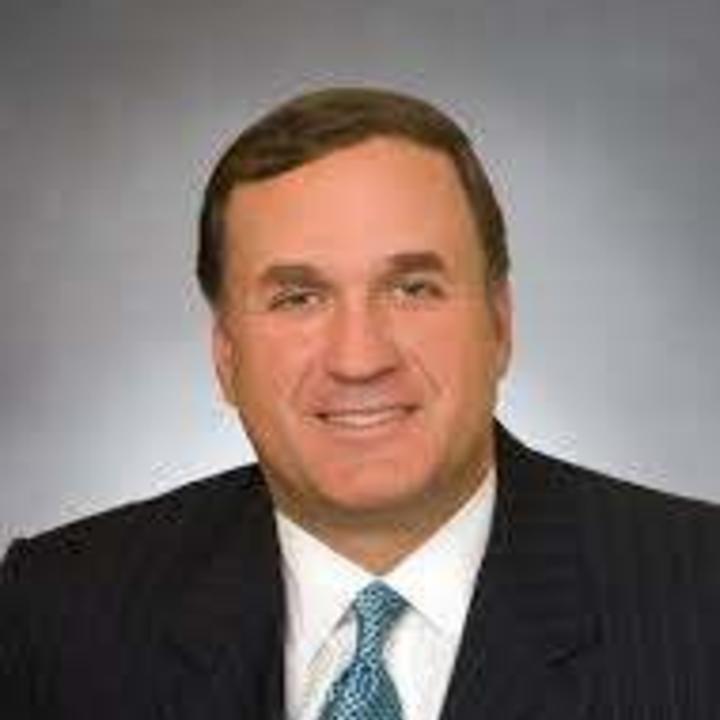 Mr. Stephen M. Trauber joined UBS Investment Bank in 2003 as a Vice Chairman and Global Head of Energy. Mr. Trauber currently manages Wall Street's largest global energy investment banking practices with over 90 professionals committed to energy. Mr. Trauber began his career with Credit Suisse First Boston (1988-1995) and subsequently managed Morgan Stanley's Energy Group in Houston (1995-2003).
Mr. Trauber has served as a financial advisor in many of the significant M&A transactions in the oilfield service, exploration and production, and refining and marketing sectors. Mr. Trauber's transaction volume exceeds $400 Billion. Notable energy transactions include: Anadarko/Kerr McGee, Anadarko/Western Gas, Chesapeake/Global Infrastructure Partners, Devon/Ocean, Devon/SantaFe, Devon/PennzEnergy, Devon/Anderson, Apache/BP Properties, Apache/Shell Oil Properties, Smith International/WH Energy, Pride International/Marine Drilling, Global Marine/SantaFe, Camco/Schlumberger, EVI/Weatherford, Dawson/Key Energy, Pool/Nabors, Valero/Ultramar Diamond Shamrock, Valero/Premcor, R&B/Falcon, R&B Falcon/Transocean, Halliburton's sale of Dresser Industries, Smith International/Wilson Supply, BJ Services/OSCA, Saipem/Bouygues Offshore, Weatherford/CiDRA, Halliburton/Landmark Graphics, Precision Drilling Divisions/Weatherford, Dresser Rand/First Reserve, Kinder Morgan/Terresen.
In addition, Mr. Trauber has executed many of the largest and most important financings in these sectors. Notable financings include: two convertible offerings each for Nabors, Weatherford, Devon, Chesapeake and Cooper Cameron; convertible offerings for Valero, Toreador and Pride International; equity offerings for Weatherford, Apache, Devon, Premcor, Valero, Cal Dive, Diamond Offshore, Enterprise Products, and Chesapeake. Mr. Trauber has played an integral role in the IPOs of Complete Production Services, Dresser Rand, Chart Industries, Dril-Quip, OSCA, W-H Energy, Wood Group, Stone Energy, Premcor, TODCO, Cooper Cameron, Dresser-Rand and Duncan Energy.
Mr. Trauber is on the board of Theater Under the Stars Foundation and the Society for the Performing Arts Foundation in Houston and former Chairman and President of Society for the Performing Arts. He is also on the Board of Directors of the Greater Houston Partnership, Houston Children's Museum, NEXT Renewable Fuels, and the River Oaks Baptist School. Mr. Trauber has served as Chairman of the Economic Development Advisory Committee of the Greater Houston Partnership and is an Advisor of the Jones Business School at Rice University as well as a College Associate at Rice University. Mr. Trauber served on the Mayor's Economic Development Task Force for the city of Houston. Mr. Trauber was awarded the first Annual Congressman Barbara Jordan award for Community Service and he and his wife are the recipients of the 2003 "I Have a Dream" award for their support of local children's charities and of children's education. Mr. Trauber and his wife have Chaired 9 galas and/or Capital Campaigns for local charities raising over $20mm dollars.
Mr. Trauber received his BA in Economics and Managerial Studies from Rice University in 1984. He was an Austin Scholar and earned his MBA from the J. L. Kellogg Graduate School of Management at Northwestern University in 1988. He is married to Leticia and has three children: Matthew, Alexis and Jacob.