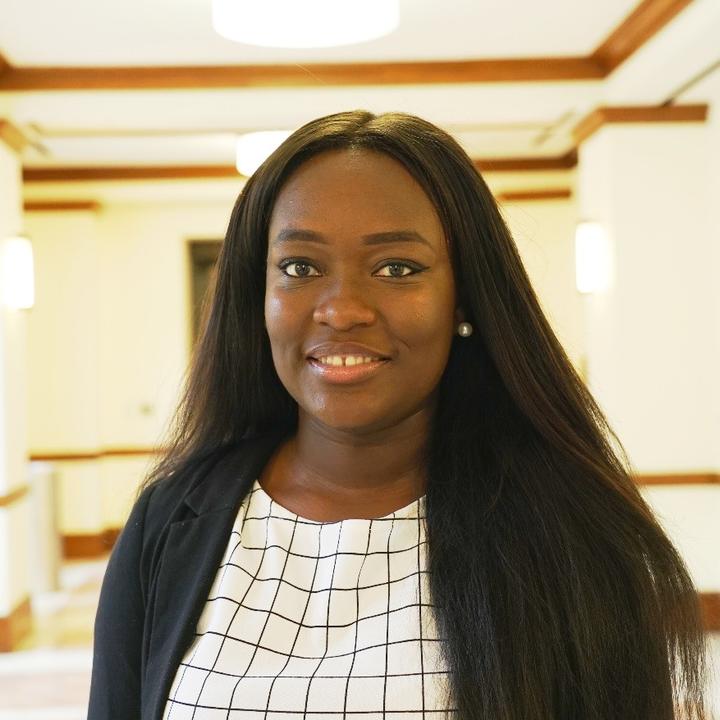 Born and raised in Lagos, Nigeria, attending Rice University was a far-fetched dream for Nifemi Adebara. However, she knew it was not an impossible dream, given her resilient spirit. Nifemi's interest in accounting was sparked during her sophomore year of high school when she took accounting as an elective. She quickly formed a bond with her accounting teacher, who was also a chartered accountant (a CPA in Nigeria).  He soon became Nifemi's mentor and role model and played a pivotal role in her decision to explore the field. Soon thereafter, her curiosity for public accounting was fueled into a passion for the social sciences, which led to the decision to major in mathematical economic analysis at Rice. She wanted to broaden her horizons with the hopes of later specializing in accounting. 
During her time as an undergrad, Nifemi was a part of several student clubs and organizations but enjoyed and found fulfillment dancing for the Rice African Student Association dance team, coordinating the Young Owls Leadership Program, studying abroad at the University College London, and serving on the leadership team of the Baptist Student Association.
"When I heard about the return of the MAcc program, I knew I was going to be a part of it. In fact, I felt like the MAcc returned just for me." As early as sophomore year of college, Nifemi began exploring accounting internships. She interned with PwC under their start program and returned to PwC after her senior year for an audit internship. Nifemi has now started her audit career with PwC in their Washington D.C. office after completing her MAcc degree in May 2019.
Although Nifemi is excited about continuing her journey with PwC in D.C., home is where her heart truly lies. "My biggest and most important goal is to be a part of implementing change in Nigeria and on the African continent." Moving back home and being a part of a generational change has always been on the horizon for Nifemi. "When I think of my future, I think of where I can be of greater influence, where I can make a change and where I can contribute my brain power most effectively. For me, that is Nigeria." Thus, public accounting is a great means to an even greater end.